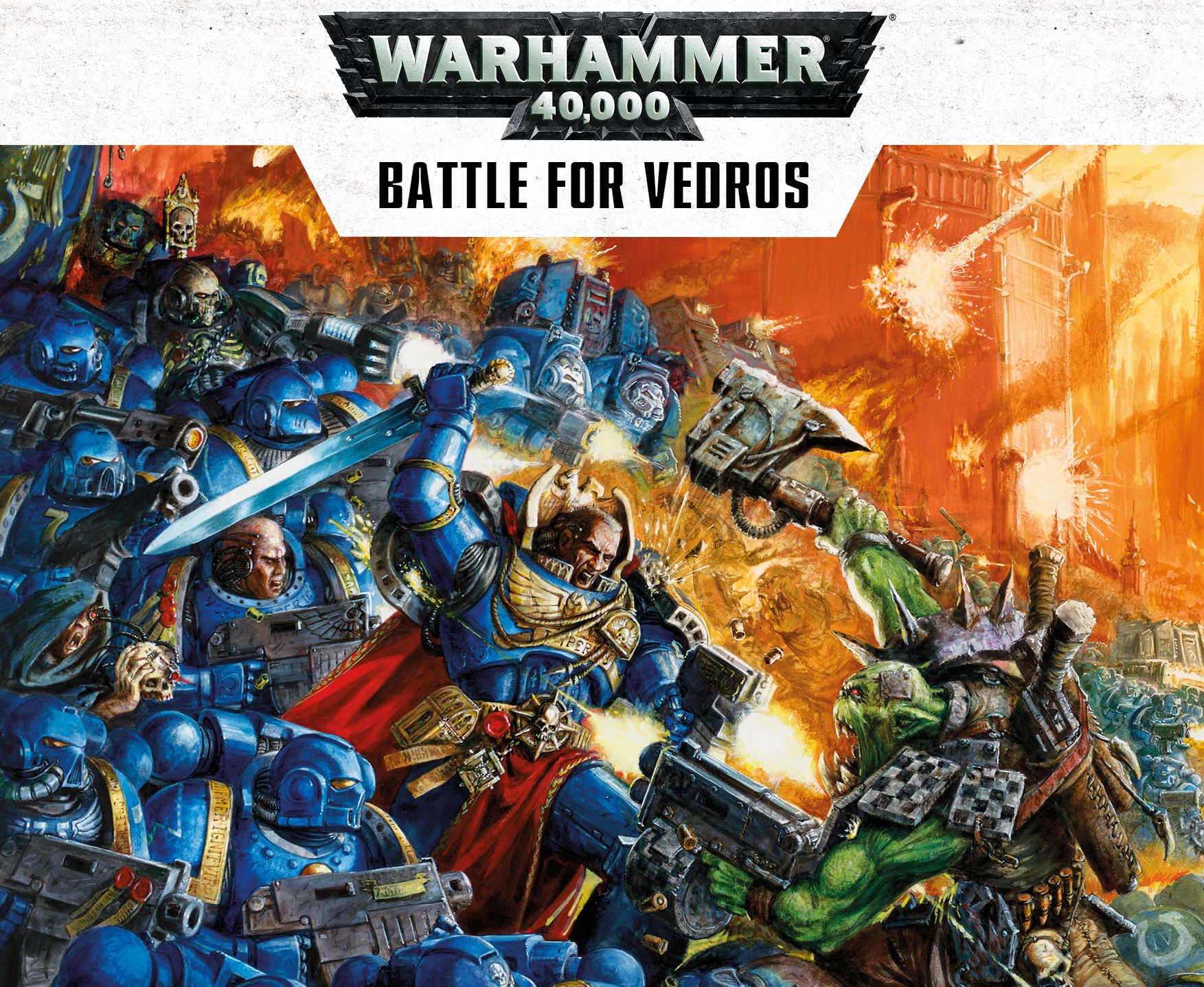 Games Workshop's latest foray into toy stores launches today – are you ready?
via Games Workshop (facebook)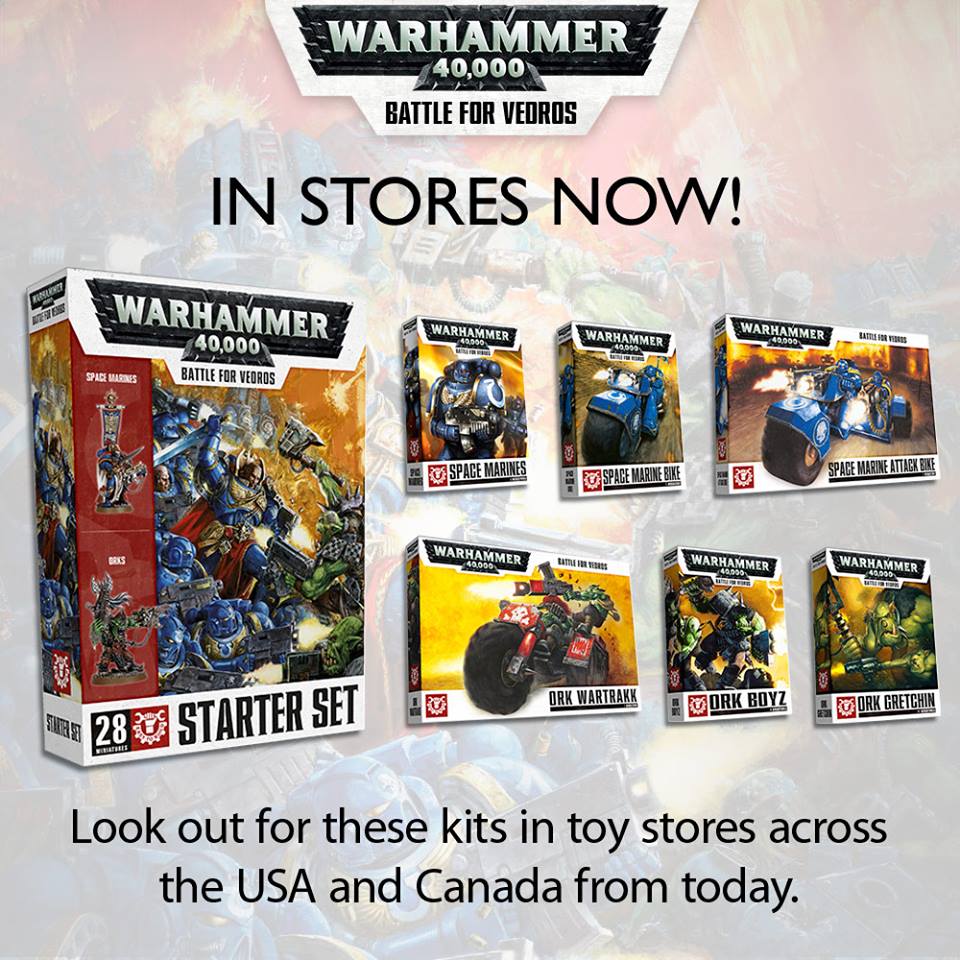 Look out for all these boxes in stores from today, and join the Battle for Vedros.
https://www.games-workshop.com/Vedros
We already got a crack at the contents of the starter box and the paint set. Here at BoLS, we can see this being a really great intro set for Warhammer 40,000. It really geared for new players who want to just jump right in. Vets may pass on these boxes (unless you really want some cheaper models).
We also took quite a few pics of the contents if you're not a video person.