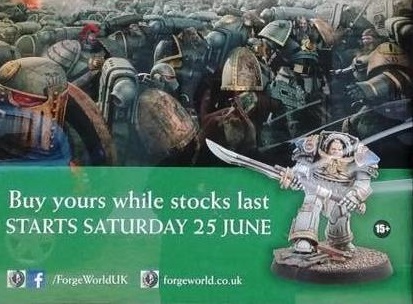 There's a new badass boss for the Space Marines Legions – and today he's got rules!
Remember this guy from forge World who is being released in limited numbers in certain stores this weekend?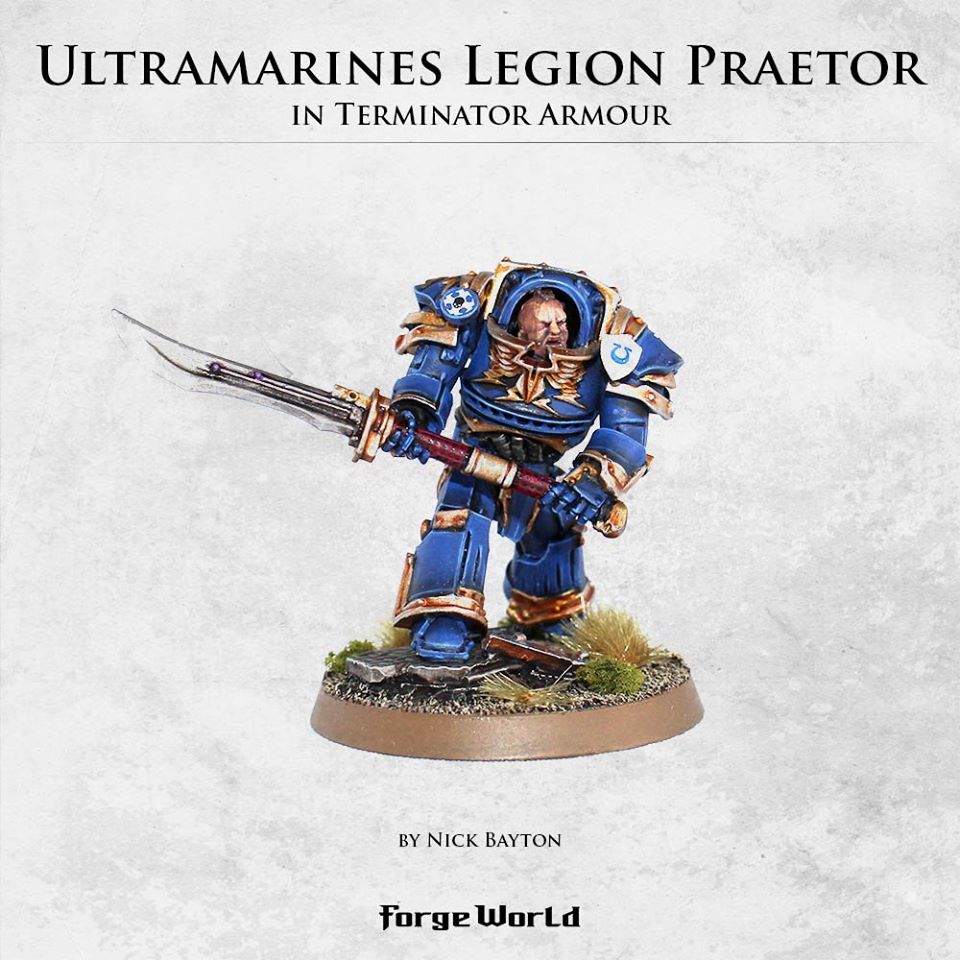 via Forgeworld:
We wanted to show you all what the store-exclusive Legion Praetor Tribune model looked like in another colour scheme, so we gave one to renowned Macragge-ophile Nick Bayton of the Warhammer World events team.
We think he's done a pretty good job!
Don't forget folks, get down to your local Games Workshop or Warhammer store this weekend to pick up this exclusive model.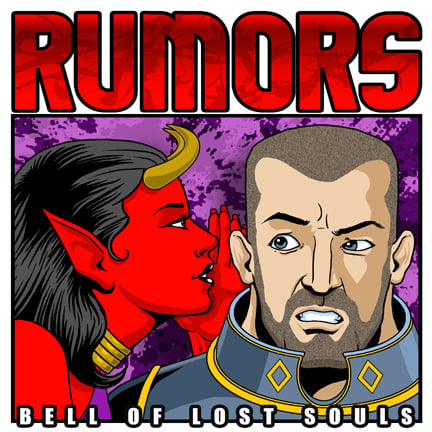 There is a set of rules doing the rounds today that Faeit snagged.  Take a look at the "Praetor Tribune"
Legion Praetor Tribune 180pts
Legion Praetor Tribunes are a legacy of the last years of the Great Crusade, a time when the Space Marine Legions were at their apex in terms of size and power, a command rank above that of Consul or Centurion and yet not among the absolute elite of the Legions. Commanders of entire chapters, Tribunes stand at the front lines of battle, charged with enacting the strategic plans of the great captains of the Legion and inspiring those who fight alongside them.

WS6 BS5 S4 T4 W3 I5 A4(5) Ld 10 Sv2+
Infantry (character)

Master crafted paragon blade
Iron halo
Digital Lasers
Tartaros pattern Terminator Armour

Legiones Astartes
Master of the Legion
Independent character
Exemplary Tribune – May be included as a HQ Choice in a Space Marine Legion army selected from the Legiones Astartes- age of Darkness Army list, but may not be given any other options or wargear. It uses the same additional Legion rules as the other units of the detachment it is included in, as per the Legiones Astartes special rule. 
An iteresting set of rules.  He's got the Preator's statline, which is far above the Centurion, but loses access to the giant page of wargear options of either the Consul or the Praetor. He does have Master of the Legion so he gets the double warlord rolls. If you bought a Praetor with identical wargear he clocks in at about 195pts, so there is a 15pt discount with these rules for the fixed set of wargear.  I think mainly this guy will be bought for aesthetics (a character in Tartaros Terminator armor). He does look cool.
~ Call your store to make sure he's in stock and go grab him this weekend!