New Pics reveal the pricing of the upcoming Storm Cloud Attack Boxed Sets from Games Workshop!
Yesterday we spotted some new boxed sets from Games Workshop online. These showed off the new Stormcloud Attack sets and what was included. However, we were unsure about the exact pricing but now we have visual confirmation of what that price is:
via imgur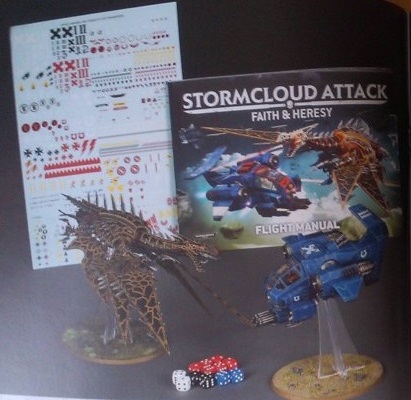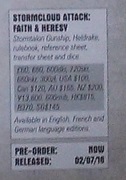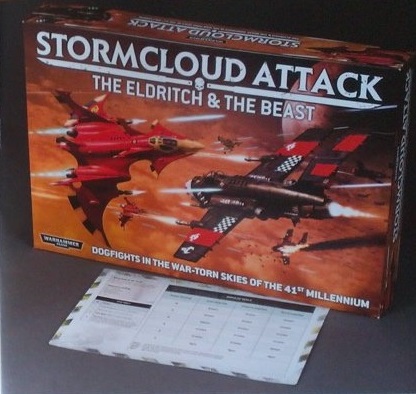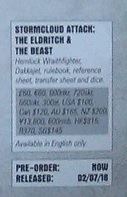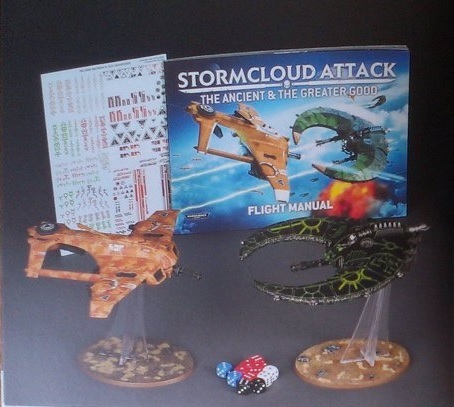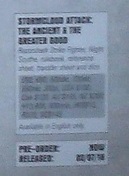 Each of these Boxed Sets will cost $100. Now I know a lot of folks are wondering if that is a good deal. This latest round of pictures also reveals that each of these boxed sets will come with core rules to this new "Stormcloud Attack" game, as well as generic missions for flyer-on-flyer action. Each box also comes with 4 unique missions to replay the scenario represented by the two kits in the box.
It does seem like this is another "game" in the same way that Imperial Knights: Renegade was also a game. You will get a rule book, transfer sheets and a set of 10 dice per box. I know that's not something every takes into account when determining the value of these boxes. And speaking of value, now that we now that price per box, lets look to see if these are actually good deals:
Stormcloud Attack – Faith & Heresy: $100
Heldrake $74
Total MSRP: $129
Savings – $29
Stormcloud Attack – The Eldritch & The Beast: $100
Hemlock Wraithfighter – $65
Dakkajet – $65
Total MSRP: $130
Savings: $30
Stormcloud Attack – The Ancient & The Greater Good: $100
Doom Scythe – $45.50
Razorshark Shrike Fighter – $65
Total MSRP: $110.50
Savings: $10.50
Now that we know the pricing – what do you think?