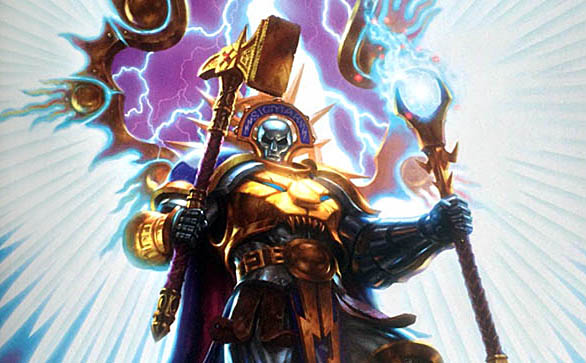 The General's Handbook has special abilities and powerful items for each Grand Alliance. Let's take a look at Order:
Each of the four factions has a set of Command Traits and table of Artefacts.  We are going to look at the Grand Alliance: Order today to give you a taste of what's in the book headed to some stores this week.
Order Battle & Command Traits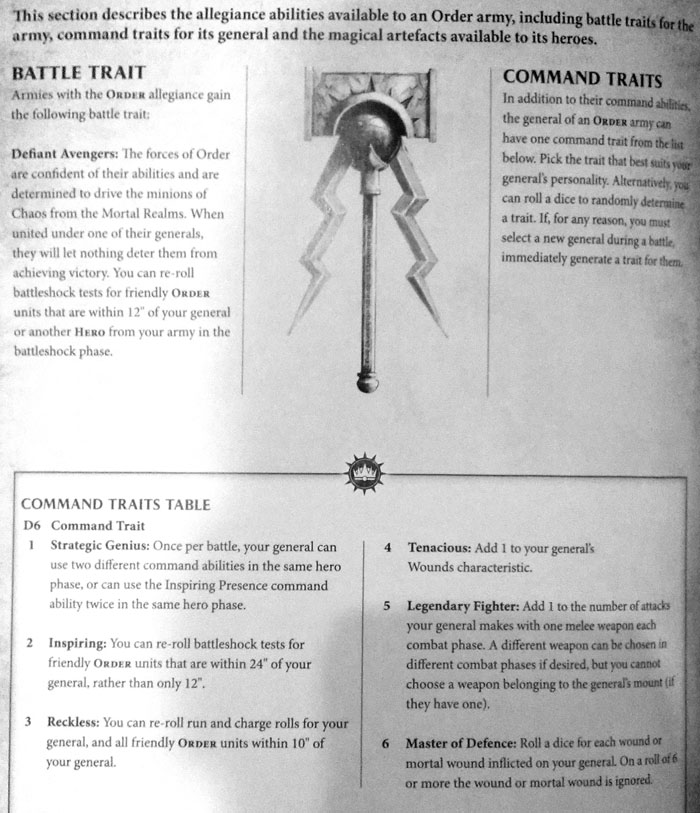 As you would expect from Order, their master trait lets them re-roll failed battleshock tests when within 12″ of the General or any Hero. On the Command Trais it's cool that you can just pick the one you want, or roll if you and your opponent wants to go with the random approach. These are all fairly straightforward analogues to 40K's Warlord traits.
Order Artefacts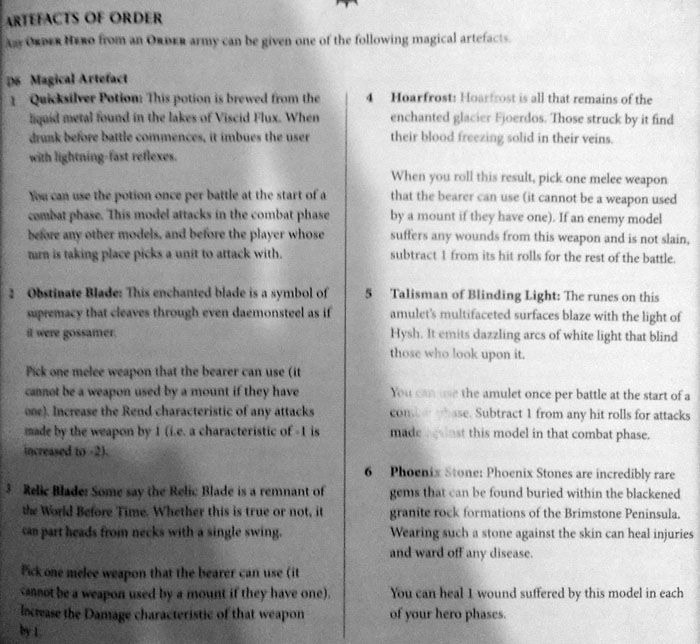 Not too shabby items.  All of these are characterful without being overpowering.  I think the combo of a Quicksilver Potion on a soft solitary Hero in a vulnerable position wielding potent weapons has some real potential (looking at you Shadowblade Assassin). A Phoenix Stone on a Hero who has a tremendous number of wounds and a good save could make them almost unkillable (looking at you Lord-Celestant on Stardrake).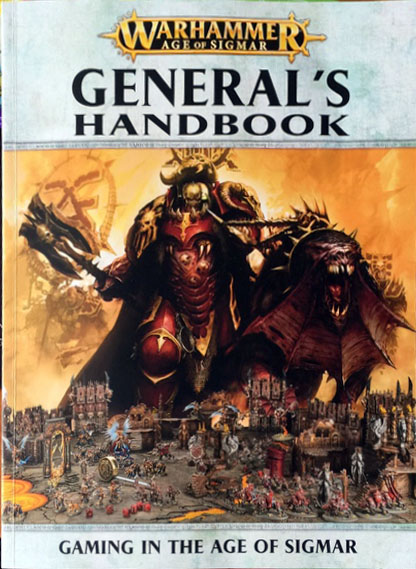 ~ Look for more coverage of the entire General Handbook coming soon!