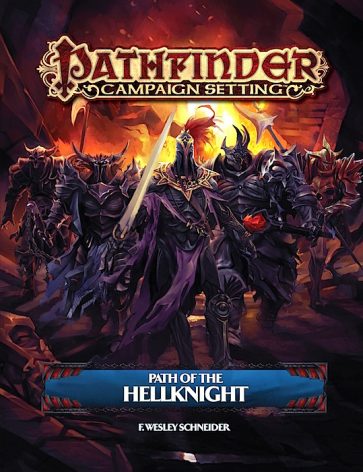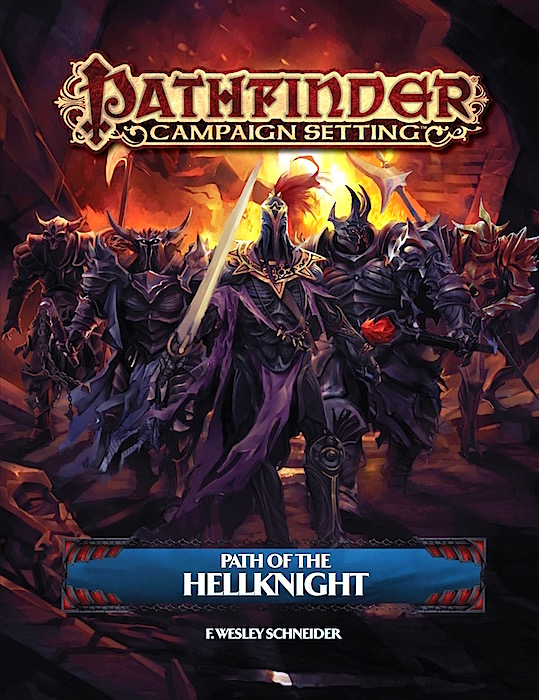 Path of the Hellknight is coming out this week – which order are you joining?
Quick refresher on the Hellknight campaign setting:
Merciless, black-armored enforcers, Hellknights care nothing for good or evil, only their absolute, unflinching vision of law. In Pathfinder Campaign Setting: Path of the Hellknight, you'll join the ranks of Golarion's harshest champions of order—knights with ironclad discipline forged in the flames of Hell. Learn the ways of all the Hellknight orders, their true relationship with the legions of Hell, and how to tie your characters to one of Pathfinder's most fearsome organizations. Players and Game Masters can also lay claim to the complete Hellknight arsenal, from terrifying battle arts and grim equipment to the secrets of masked signifers' frontline magic. The Hellknights' unstoppable might is yours to command as you impose unshakable order—whatever the cost.
F. Wesley Schneider, Editor-in-Chief at Paizo, tells us about three of the major Hellknight orders just before this week's release…

Order of the Pyre
Symbol tower rising from flames

Headquarters Citadel Krane, near Ostenso

Leader Lictor Rouen Stought (LN female human ranger 6/HellknightISWG 4)

Members atheists, former cultists, members of mainstream religions, victims of dangerous radicals

Armor Features bladed armor, horned and skull-like helm

Favored Weapon glaive

Reckoning Burn yourself over an open flame. Once per day as an immediate action, you can gain fire resistance 10 for 10 minutes. This does not stack with resist energy or any other abilities that provide fire resistance and overlaps with protection from energy.

Whether unhealthy beliefs take root in the minds of religious fanatics, practitioners of strange mystical arts, or students of radical philosophies, the Order of the Pyre strives to stamp out all outlandish convictions. This philosophy has given these Hellknights a well-earned reputation as cultist hunters who are intolerant of religion. Followers of the Pyre can expect to learn more about the group's witch-hunting methods, their costal citadel and black armored fleet of ships, and a variety of feats and magic items perfect for hunting down practitioners of dark faiths an traditions.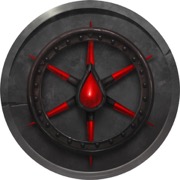 Order of the Rack
Symbol a spiked wheel

Headquarters Citadel Rivad, near Westcrown

Leader Lictor Darcyne Wrens (LN female human sorcerer 10/HellknightISWG 1)

Members denigrators of art and poetry, patriots, technology-haters, traditionalists

Armor Features muscular design, sleek helm, flayed cloak

Favored Weapon longsword or whip

Reckoning Endure internal burns. Gain a +4 bonus on Fortitude saving throws to resist poison. This increases to +6 against ingested poisons.

The Order of the Rack numbers among the Hellknight orders that the public most loathes. The order has a reputation for raiding the homes of those who speak out against the status quo, and for breaking up groups of malcontents before they become guilds, unions, or revolutionaries. Those seeking to join the Order of the Rack can expect to learn more about this groups strict hierarchy, their hazing traditions, technologies and texts targeted for destruction, the Hellknight's first citadel, dozens of character options, a new poison, and a variety of crippling feats. Developments within the order also see the rise of a new commander, Lictor Darcyne Wrens, and the full story associated with that power shift.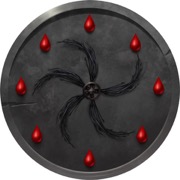 Order of the Scourge
Symbol star of bleeding lashes

Headquarters Citadel Demain, near Egorian

Leader Lictor Toulon Vidoc (LN male human rogue 2/fighter 4/HellknightISWG 10)

Members constables, informants, the poor, victims of organized crime

Armor Features serrated breastplate, horned helm

Favored Weapon heavy mace, scourge (see page 48), or whip

Reckoning Lash yourself with a scourge or whip. Take 1 fewer point of bleed damage per round when you are affected by an ability or effect that causes bleed damage and gain a +4 bonus on Heal checks to stop bleeding.

The oldest organization of Hellknights, the Order of the Scourge seeks to root out corruption in any form. Its members hunt for political manipulation and abuses of power, but their efforts also include an endless war against organized crime. Members of the Order of the Scourge can also expect much more on their particularly urban group's methods, Citadel Demain—the de facto headquarters of all Hellknight orders—tenets, characters options, the new faceless enforcer vigilante archetype, and more!
Hard to choose which order to align with – which is your favorite?