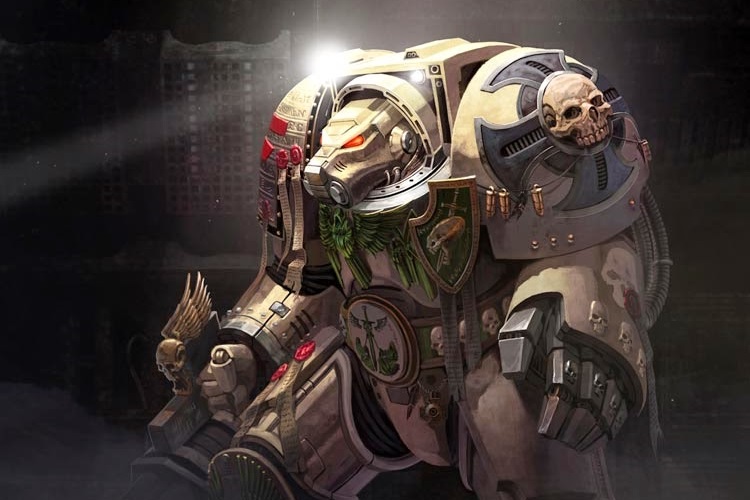 The Angels from Caliban are getting their day in the spotlight – The FAQ for the Dark Angels is HERE!
via Warhammer 40,000(Facebook)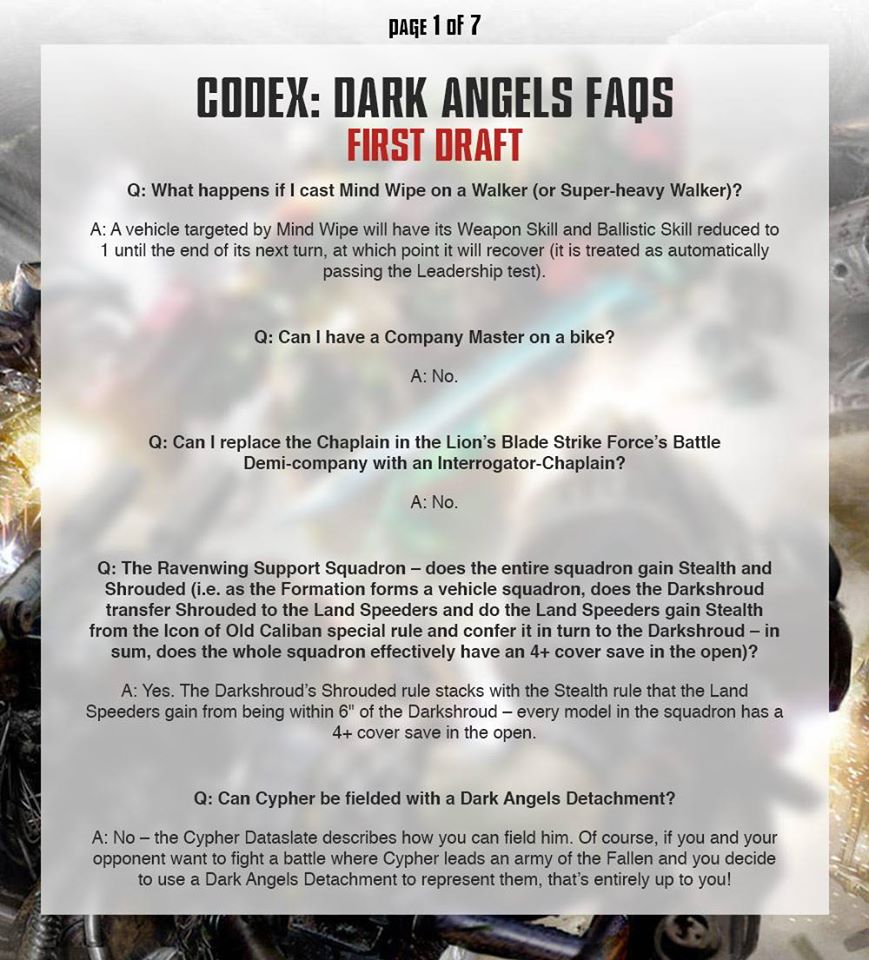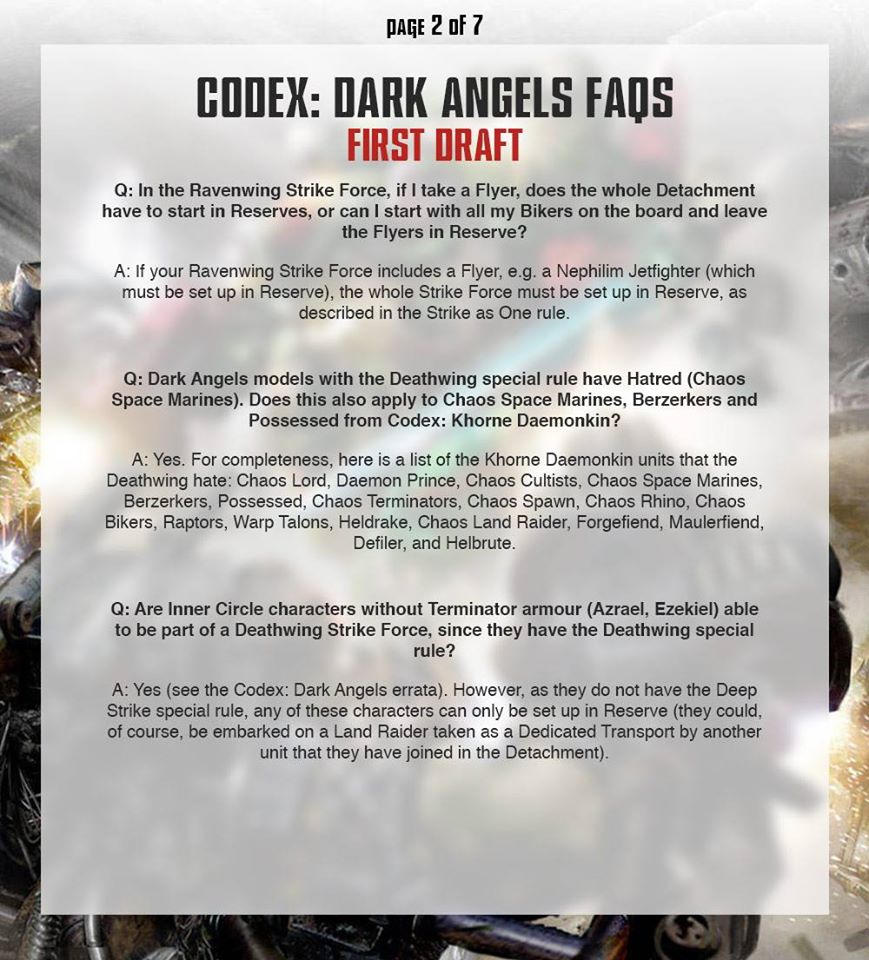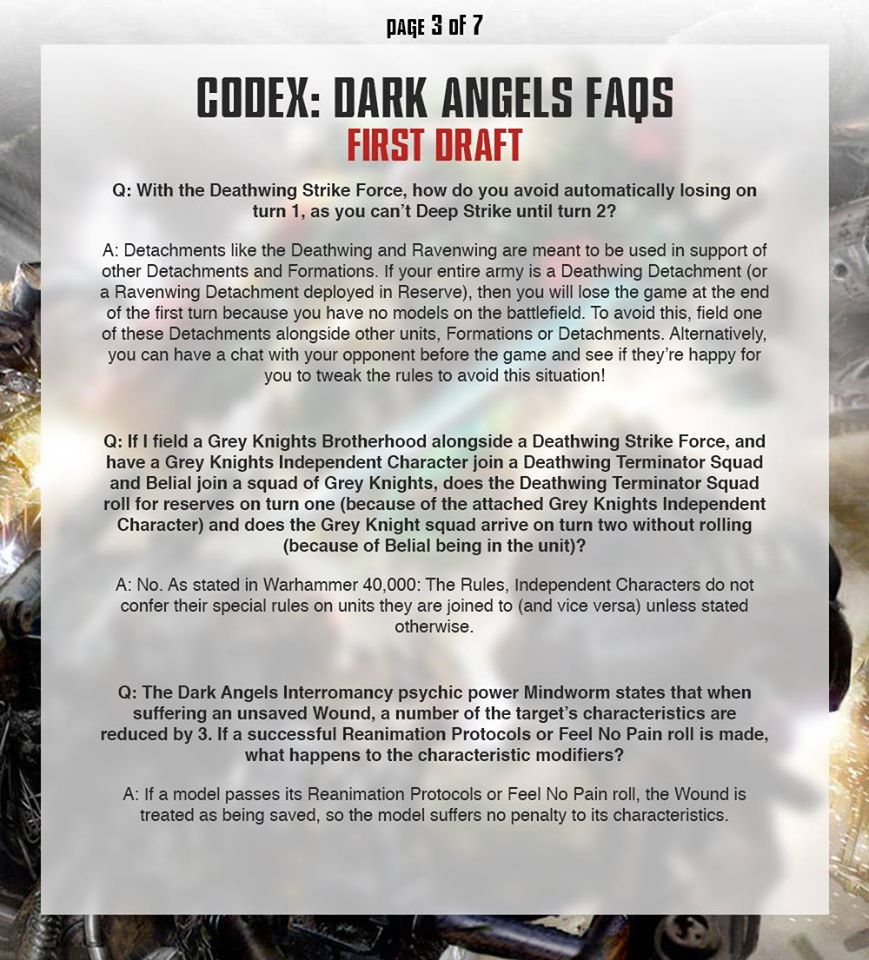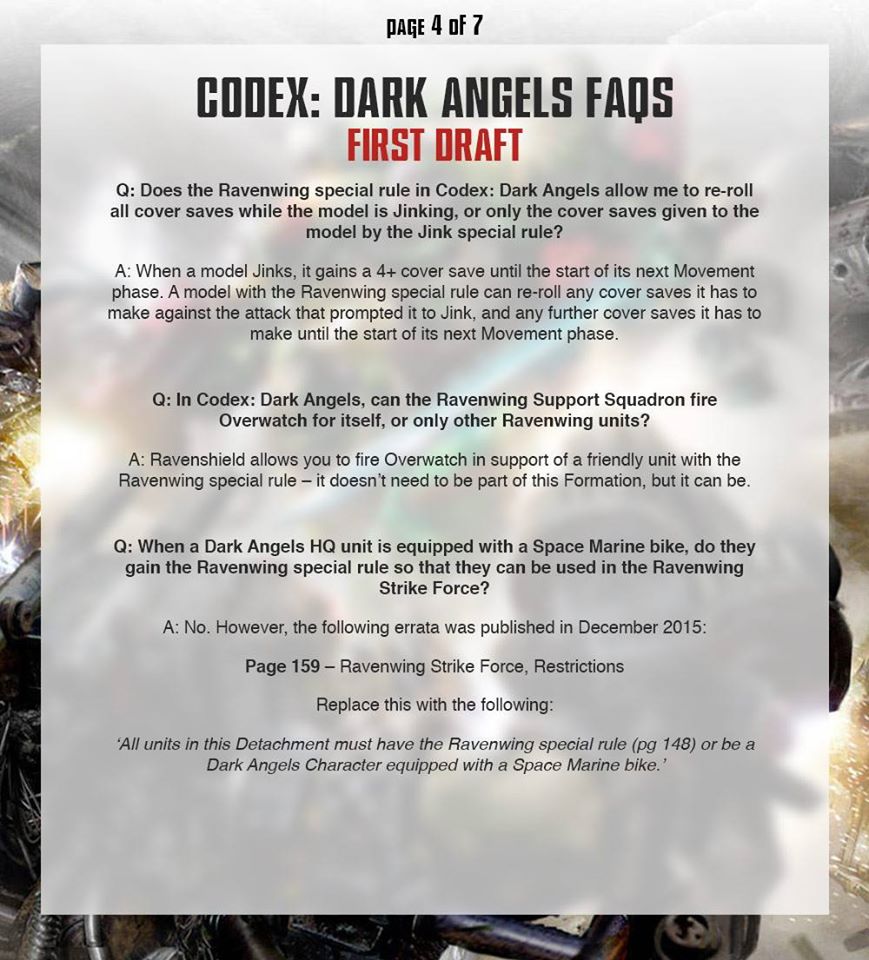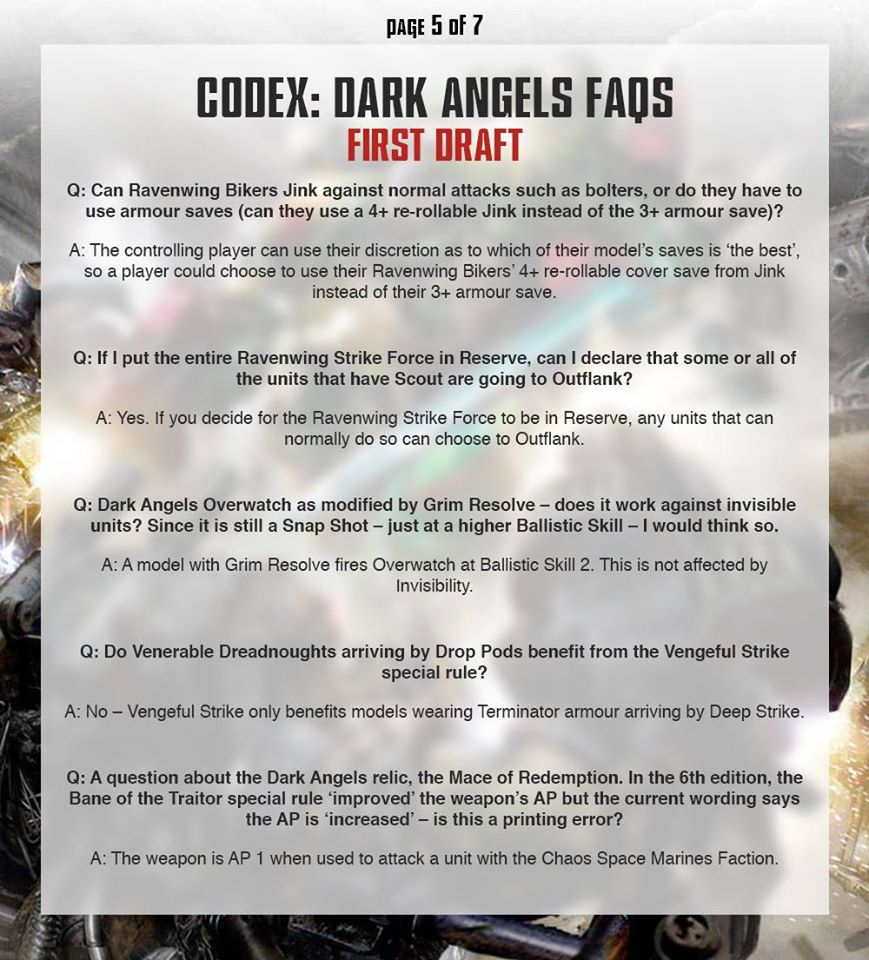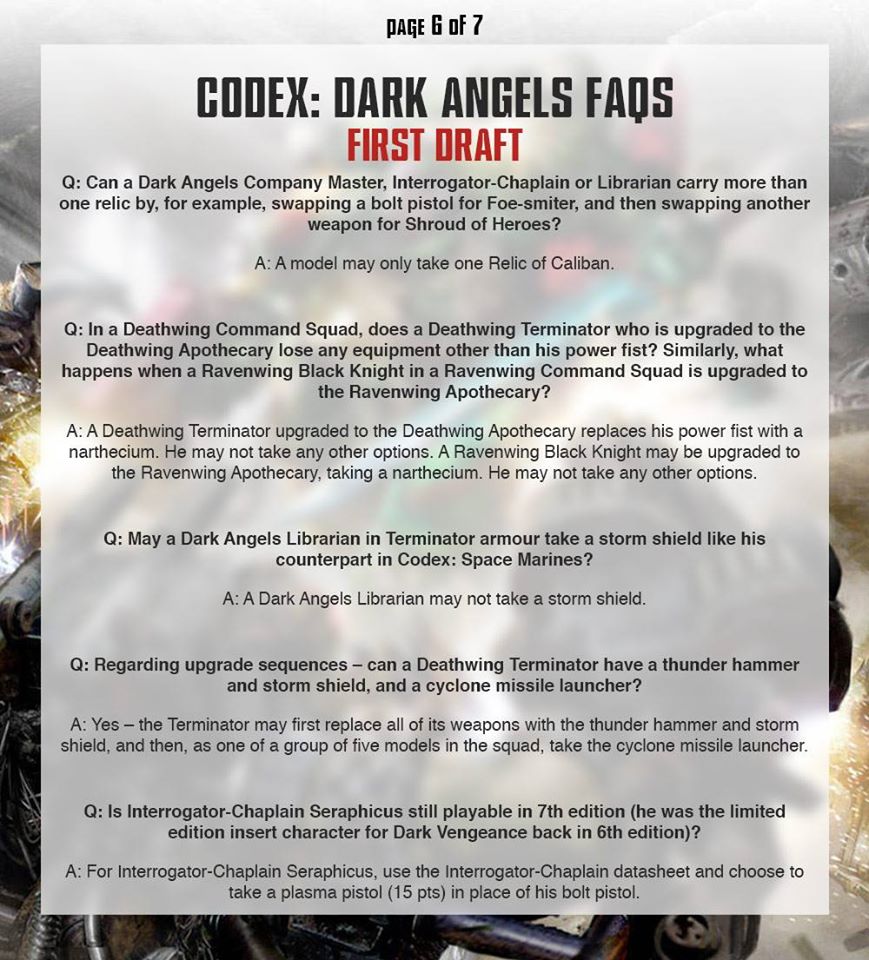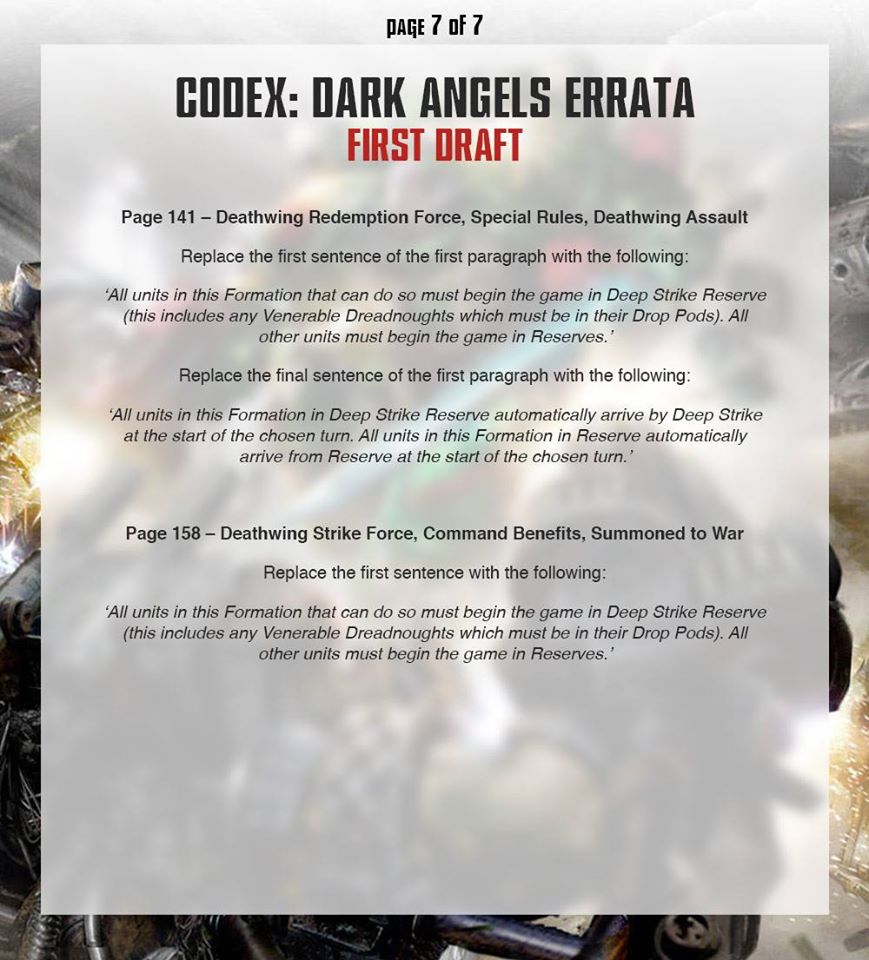 This is a 7-page set of rulings and clarifications to chew on. Page 3's ruling on Deathwing/Ravenwing auto-losing turn one due to a lack of models makes sense – It's pretty clear they wanted those style of armies to act in support of another fighting force. Or you could chat with your opponent…Who wants to spend all that time setting up just to put it all back when you're done after turn 1?
You can find these and all the other FAQ's released right here:
Have at it folks!