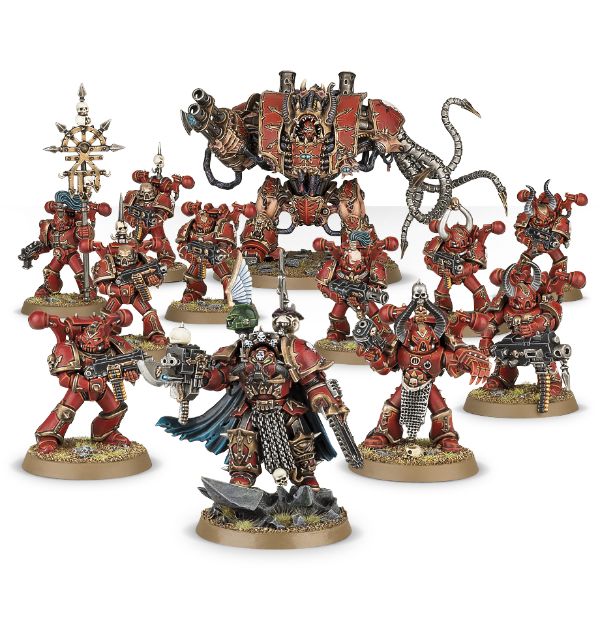 The Tabletop Spotlight is on the new Start Collecting! Chaos Space Marine Boxed Set!
The New Chaos Space Marine Box set caused a bit of a stir online. I won't get into that but what I do want to address are two questions that Drake from Dragon's Lair Comics & Fantasy and myself were both curious about – Are these the full kits for the Helbrute and the Terminator Lord?
As you saw in the video both kits were indeed the full sprues – Games Workshop did NOT cut any corners either. This was a pleasant surprise for both of us. I was also surprised by the transfer sheets – you actually get two of them. I know not everyone uses transfers (because they can be a pain) but it was nice to see Games Workshop had enough sheets to support any Chaos Marine Army you wanted to make.
Another thing I really noticed when going through the box is that this set is probably the best example of who these Start Collecting Boxes are gear toward: Newer Players and folks who want to dabble in another army. If you're a CSM player and already have a 2,000 point army (or more) you probably don't need to pick this box up. The Formation, which gives Hatred to units from the formation within 12″ of the Chaos Lord, is okay but not game changing. In fact, this box probably has all the things you probably already picked-up at some point…which is entirely my point. If you're going to play CSM or start an army then this box has everything you're probably going to want to use at some point.
You're going to want troops that have more staying power than just cultist – or you can use them as Chosen, they can be easily converted into Plague Marines with Green Stuff, or you can just use them for Bits. It's 10 more Chaos Marines that you can do whatever your army needs with. The Chaos Lord is a solid HQ choice that you can also build as a Chaos Sorcerer in Terminator Armor. Plus that model is also great for conversions (You can make a better looking Abaddon really easily with the right bits). And even the Helbrute is useful. There is a formation of Helbrutes that can be really mean is used correctly. But that is the point, isn't it? These are "Start Collecting!" boxes and not "tournament winning-armies-in-a-box" deals.
If you look a the price break down for the kit, it's also still a really solid value:
Chaos Space Marine Box – $85
Chaos Space Marine Terminator Lord – $24.75
Chaos Space Marine Box (10) – $39
Chaos Helbrute – $54
MSRP Cost: $117.75
Total Savings: $32.75
It's hard to argue that this box doesn't accomplish the goal of being a good entry point for CSM. Could the box have been constructed with different options and met the same goal? Sure! Here at BoLS we did some brain storming. We don't have an issue with the troops or the HQ. So it was clearly the Helbrute that people had issues with. So we actually made a list of other models and likely reasons why those models probably weren't chosen:
Rhino – This seems like the Obvious choice, but honestly it's almost too cheap dollar-wise. It's also an old kit.
Land Raider – This one goes the other direction. It would have been a great deal for the customer but it would have also been too much to fit in the Start Collecting box size.
Bikes – That might have been a good fit, but it's too cheap price-wise. Also they aren't a vehicle which is a theme you see repeated in just about every Start Collecting Kit thus far. Notable exceptions are Chaos Daemons, Tau and Space Wolves.
Heldrake – just based on price alone this one wouldn't fly. Now couple in the fact that GW is already putting out new flyer boxed sets and you can see that they may have planned this one out a bit more.
Terminator Kit – This one is similar in price, fits the theme with the Chaos Lord but has two issues – the kit is old and they are infantry.
Obliterators – This could have been a good option, but they are infantry and the price point isn't quite right. Oh and lets not forget they aren't made of plastic.
The Defiler – I like this idea but again it's price point is a little high, it's an older kit and it would be too large for the box.
The Predator – This would have been a great option as well. The price lines up, it's a vehicle but it's an older kit.
The Maulerfiend – I think this was probably a close second when it came down to choices. It's a new kit, lots of options, unique to Chaos and looks awesome. But it's price point was probably a tad too high.
So at the end of the day the Helbrute fits the bill. It's the right price point for the value for both GW and customers, it's a new kit with lots of cool options, and it fits in the box. That's just science.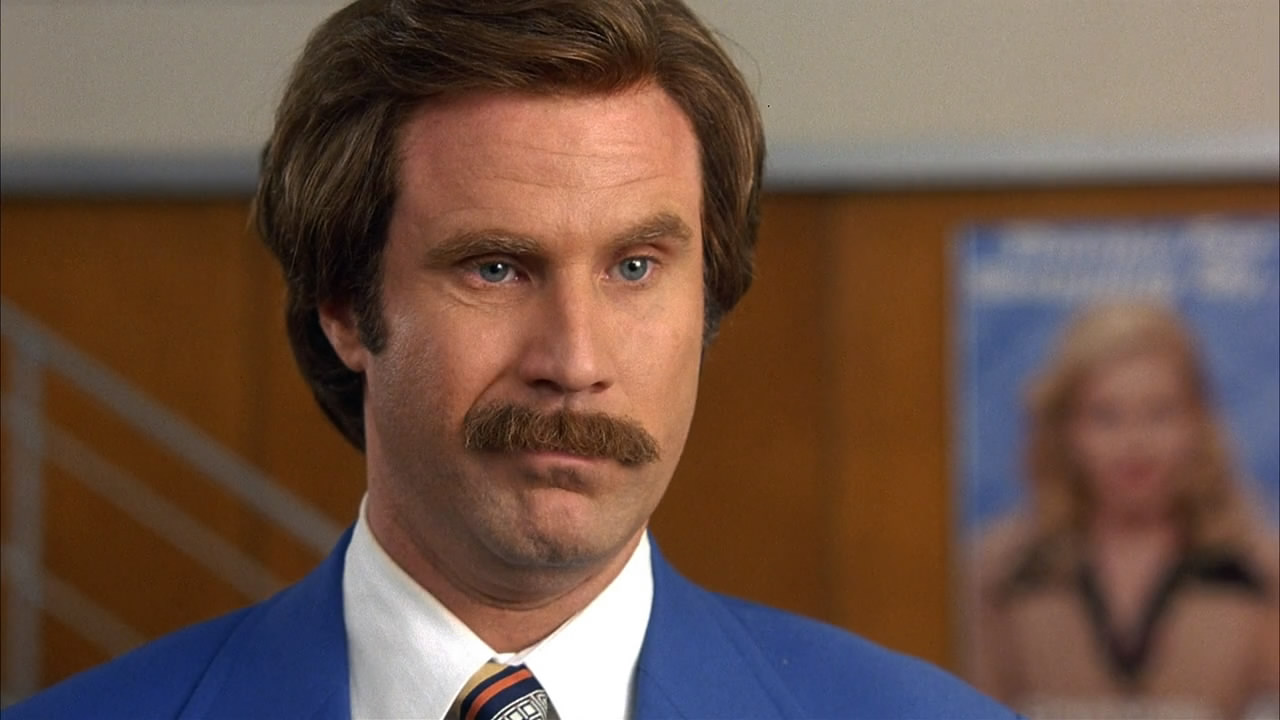 It's true – Ron did all the science.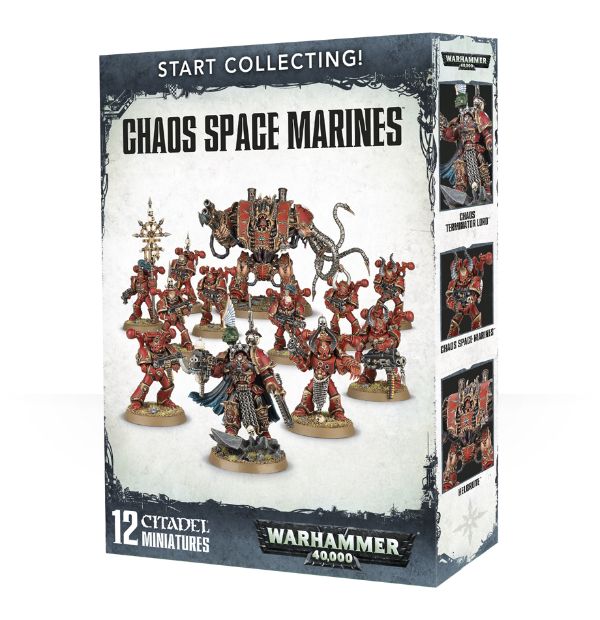 Chaos Space Marines are corrupt and treacherous super-warriors hell-bent on tearing apart the Imperium. Though they once strode the galaxy as noble defenders of Mankind, a lifetime of unremitting war has driven them to worship the gods of Chaos. These fell deities have rewarded them with arcane powers, daemonic war machines and hellish weaponry with which to slaughter the armies of the Emperor.

This is a great-value box set that gives you an immediate collection of fantastic Chaos Space Marines miniatures, which you can assemble and use right away in games of Warhammer 40,000! You'll receive a ten-man set of Chaos Space Marines, a Chaos Terminator Lord, a Chaos Helbrute and an exclusive Chaos Space Marines Formation datasheet – special rules which confer certain abilities on this set when fielded together on the gaming table!
I need more Helbrute in my life.