Cryptek – New Necron Collector's Edition Codex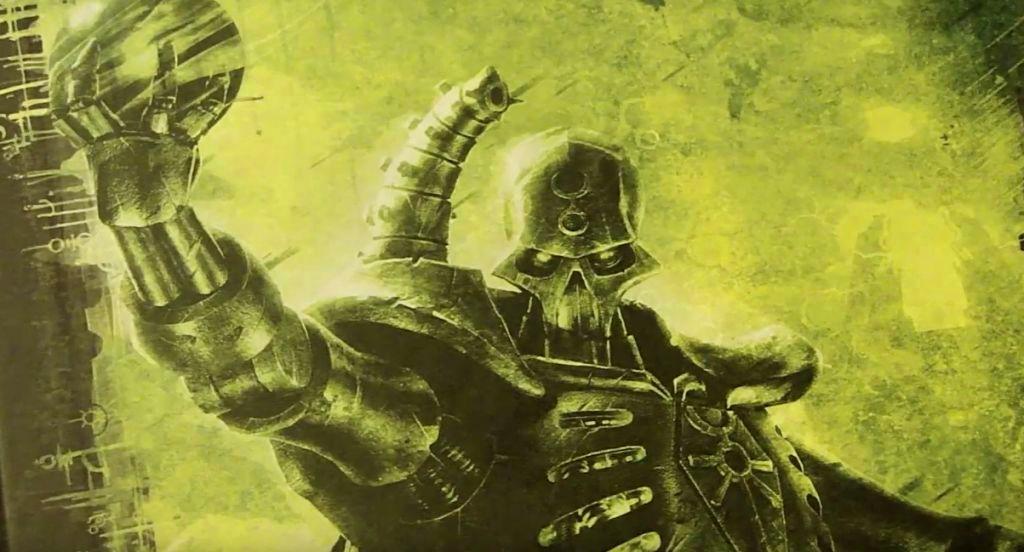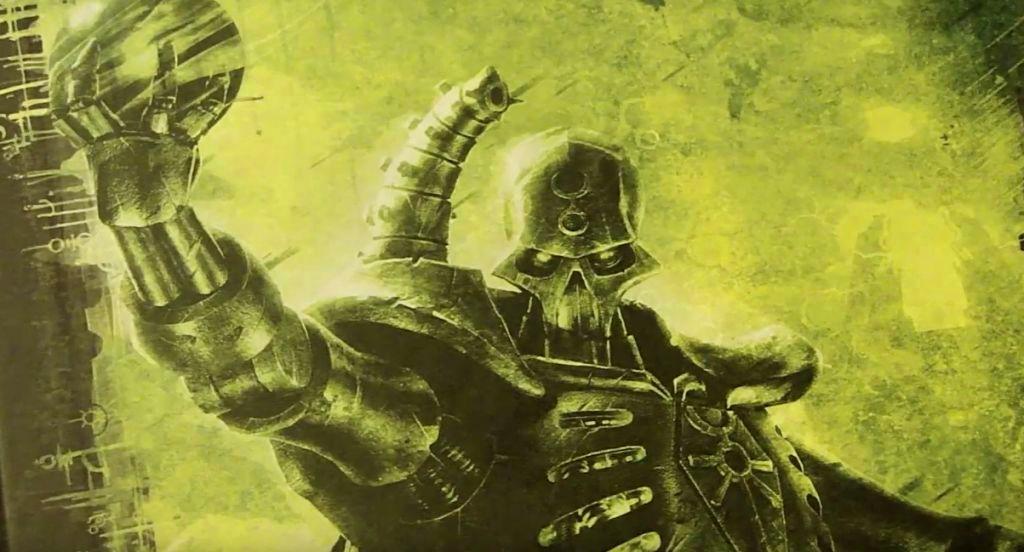 Hey Hobby Maniacs, today we're going to open up the Monolith and examine the New (2015) Necron Cyptek Collectors Edition Codex.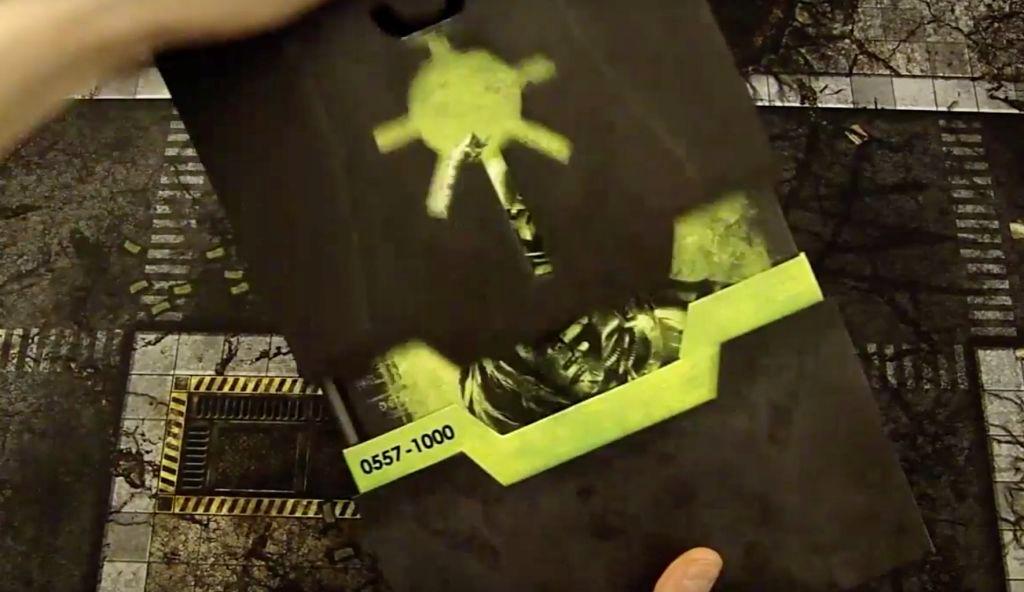 The set comes packaged in a sweet two-part sleeve that pulls apart to reveal the codex and the case of goodies inside. It has the collector's edition number embossed on the bottom part of the sleeve. It's important to note that Games Workshop took a lot of flak on their special edition offerings after the Blood Angels release, and seem to make up for it with this one!
This one and is way better than that one and ever better than most of the other ones out there. It's bright green, it's glossy, it's got a UV embossed coat on the front.
On the back it's dull and on the spine there's a bookmark ribbon built-in.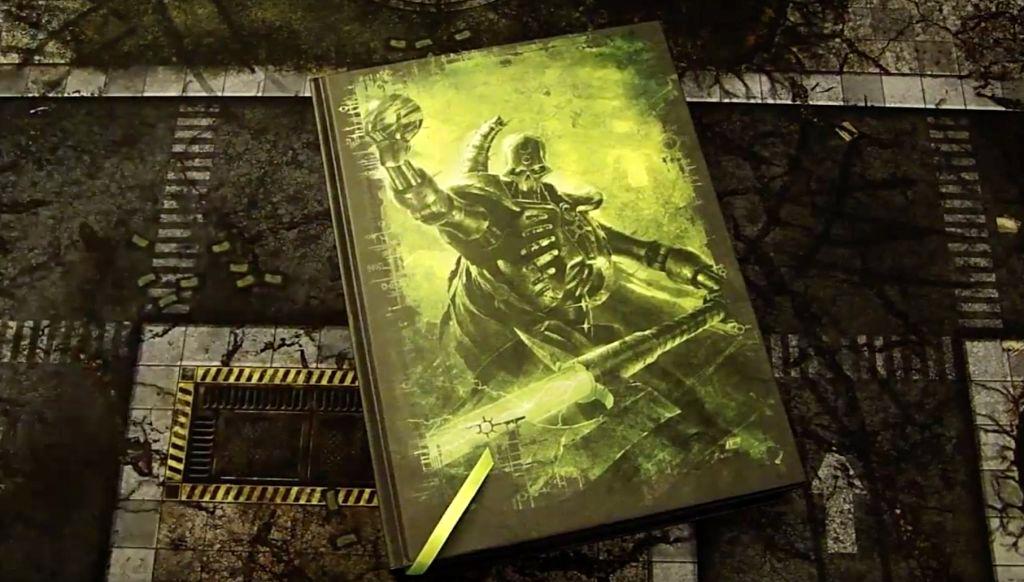 It has a darker trim around the edges, which is pretty cool. Overall it's pretty much the same. It's got a little bit of a darker feel to it, which I like. It does have a different cover which helps separate it from the non-special edition book. Another note to mention is that this book doesn't have the gold foil pages that some of the other collector books do.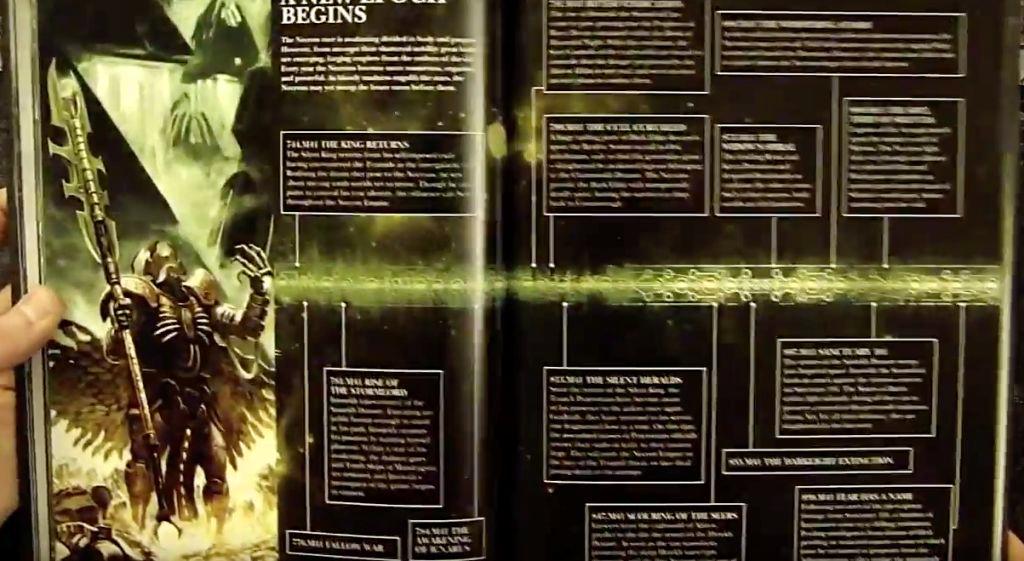 Moving on to the bonus material, there's a Cyptek on the cover; I guess he's guarding the goodies. Inside, there's a double-sided poster that we'll discuss in a minute, all the data sheets, and these really nice brush metal coins that could serve as objective markers or a coin if you need to flip them. The whole thing comes in a nice foam tray insert!
Subscribe to our newsletter!
Get Tabletop, RPG & Pop Culture news delivered directly to your inbox.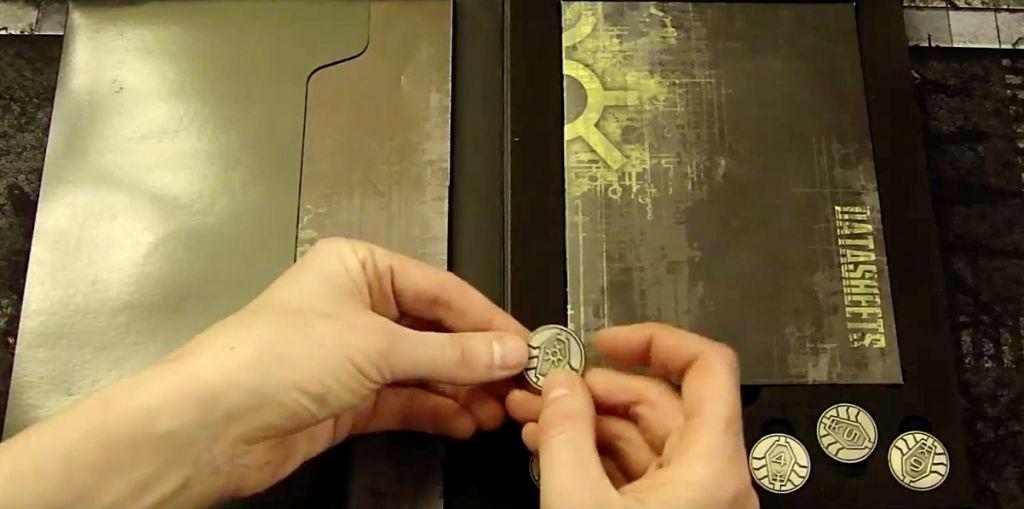 Regarding the datasheets, these are like the mini-versions of the data slates; similar to what you would get if you purchased the mini codex. However, these are on a slightly thicker card stock. You could definitely get these bound and play with them.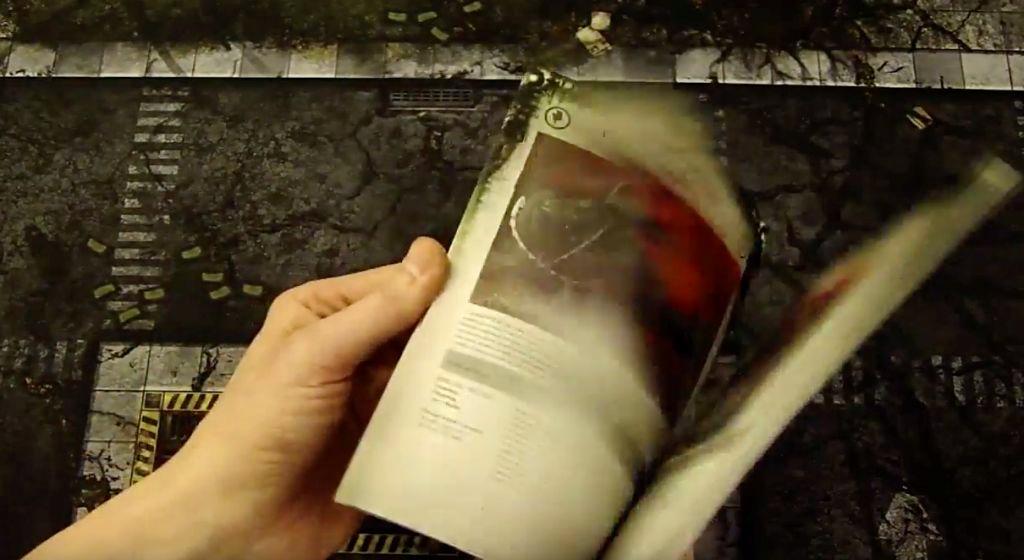 I would have loved to see something like this for Apocalypse. These are pretty neat and I think a lot of people out there who play Necrons or would want to start a Necron Army would like these
The poster isn't quite as glossy as some of the other posters they've done in the past. This one shows the Necron realms in the Warhammer galaxy and some of their dynasties. It would look really good framed; you'd need a BIG frame because it's really BIG poster. On the other side it's got a filled out Decurion. It's huge, it's like a what, 2600 point base Army if you field everything in the Decurion?
I had never seen it before and everyone I've shown this to has been impressed. I'm a fan of posters and I wish there was more posters and t-shirts out there for the hobby.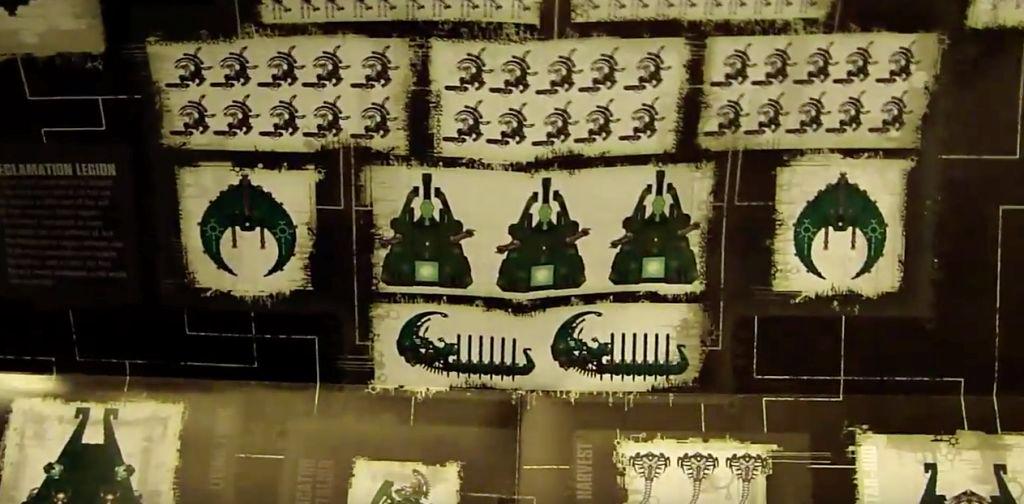 Overall, pretty neat art work. The Necrons are a good army. These are sold out (for over a year actually). But if you're a fan of the evil metal robots you might see about getting one on eBay!
This whole kit sells for a couple hundred dollars depending on where you get it and I have to admit it's really well done. For the money, if you want to show your support for the Necrons because it's your thing and you're trying to be a little different, I would say this was worth the original value.
After checking out eBay is going for about 250. That being a collector's item and all it's current value might not be as high but that's an individual determination.
What do you think Hobby Manaics? Is this Special Edition worth it to you?
Latest News From BoLS: