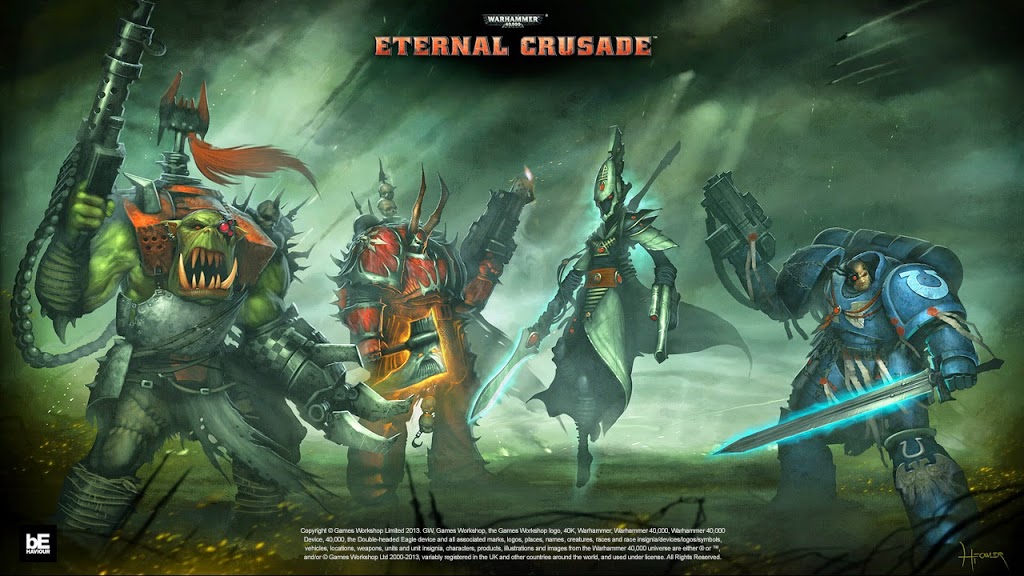 The Behaviour Crew is back and they are here with FIREPOWER – check out the Chaos Autocannon in Action!
via Eternal Crusade
Brent Ellison, Nathan Richardsson, and Katie Fleming recently gave a Production Update (Nathan's beard, RTS Weapon, Chaos Autocannon), played live with Crusaders in Steam Early Access, and answerede Q&A!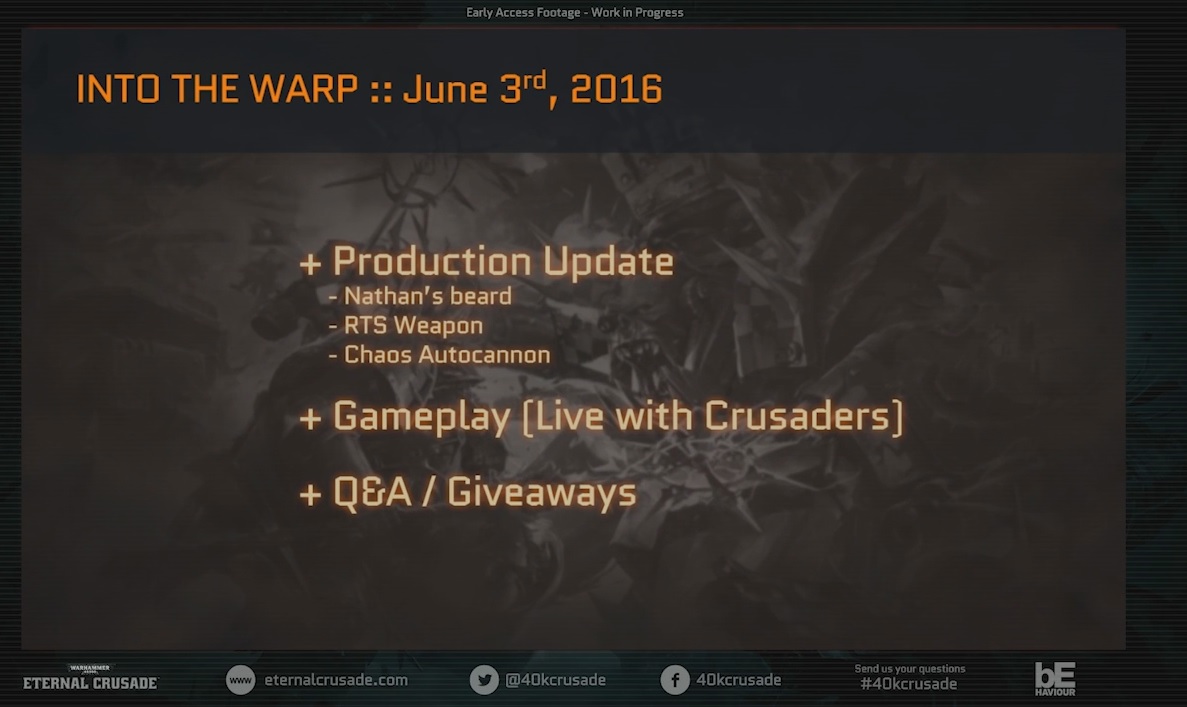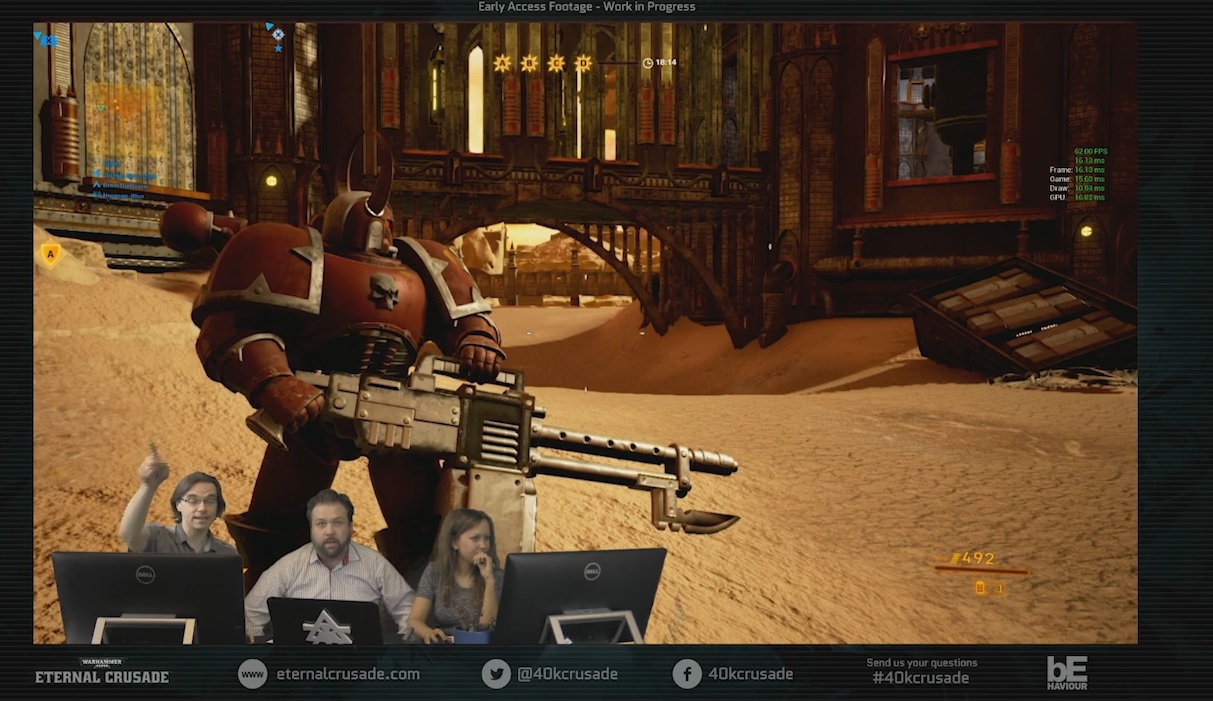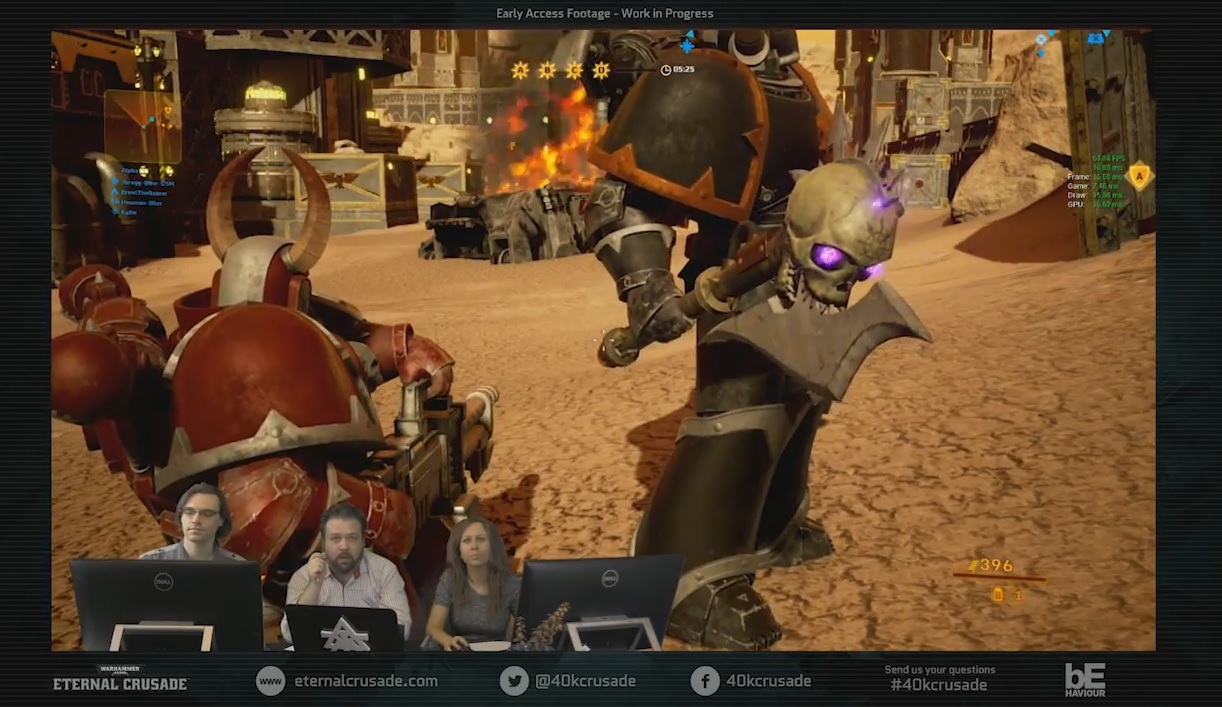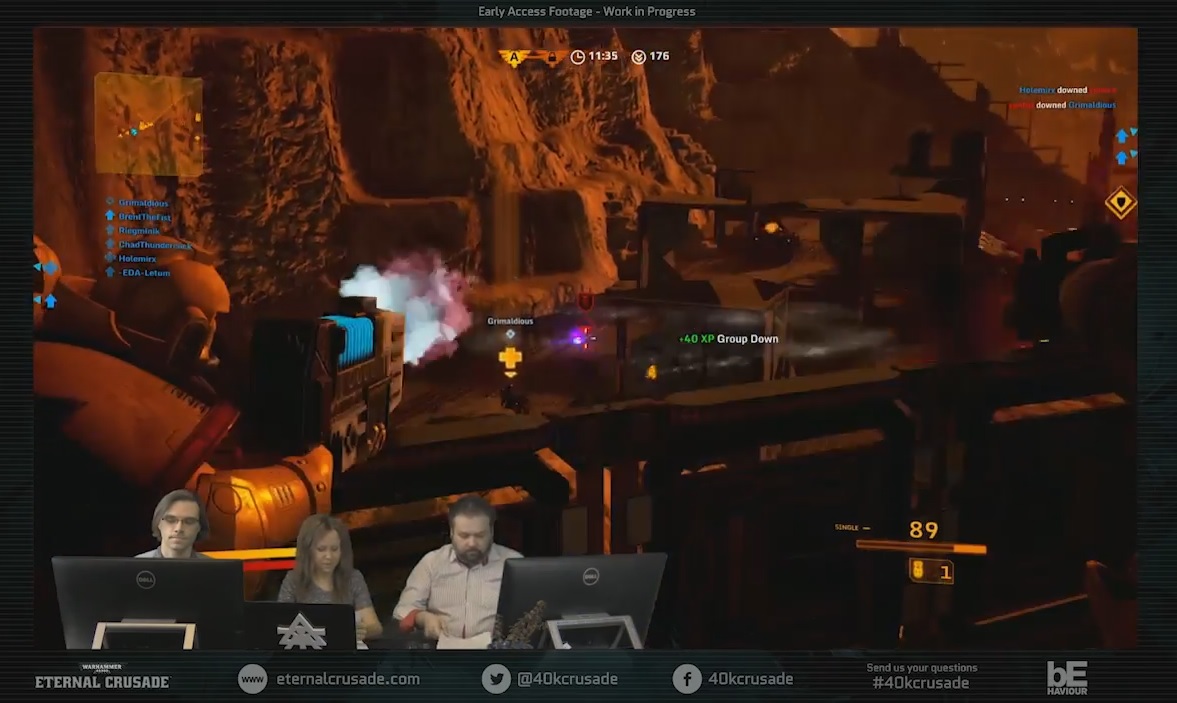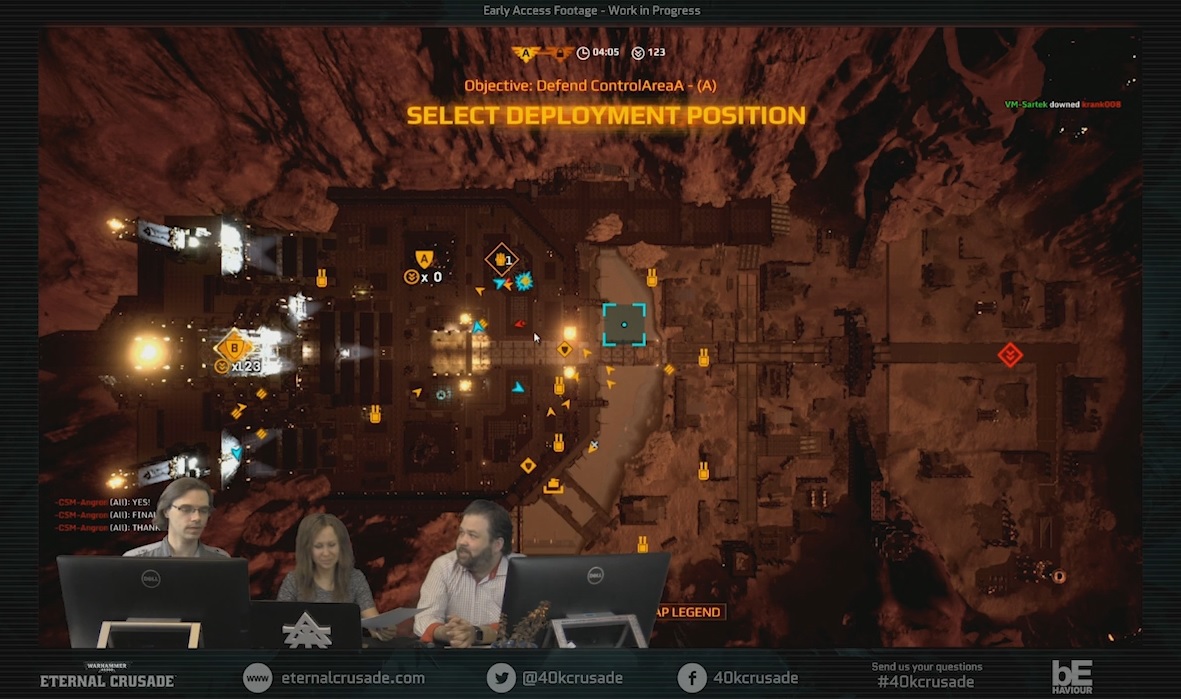 It's still all Early Access – footage and everything else is still subject to change!
The livestream also mentioned that the Eldar are coming SOON – they have enough of their units ready to have an Eldar Contingent arrive as a 3rd faction! So, keep your eyes forward as the time comes…Third factions can wreak havoc on whatever established zones are in the game currently. Basically, get ready for a new challenger to arrive.
If you like what you see and want to jump in NOW you can join their early access program – just remember it's not done yet but they are working on it and constantly improving.
Chaos Autocannons – Covering Fire or Friendly Fire? You decide!