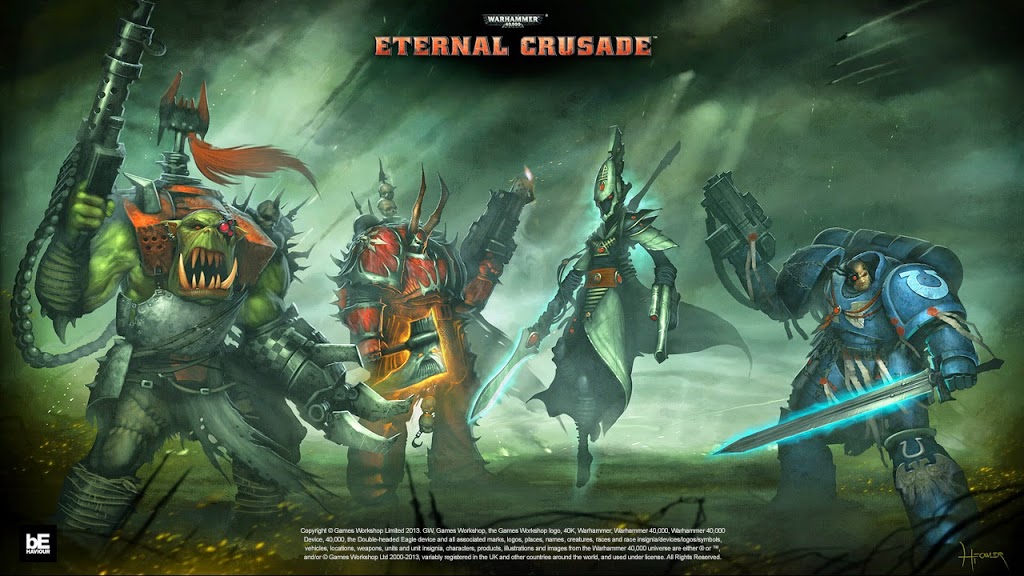 Into the Warp is back and this time we get a look at the Wave Serpent, Dark Reaper & More!
via Eternal Crusade
Brent Ellison, Katie Fleming, and Noah Ward recently gave a Production Update (RTS Weapons), and were later joined by Nathan Richardsson for a beard update! The rest of the Production Update included the Wave Serpent, Dark Reaper, and a new map preview. Brent played with Crusaders in Early Access and Katie & Nathan answered Q&A.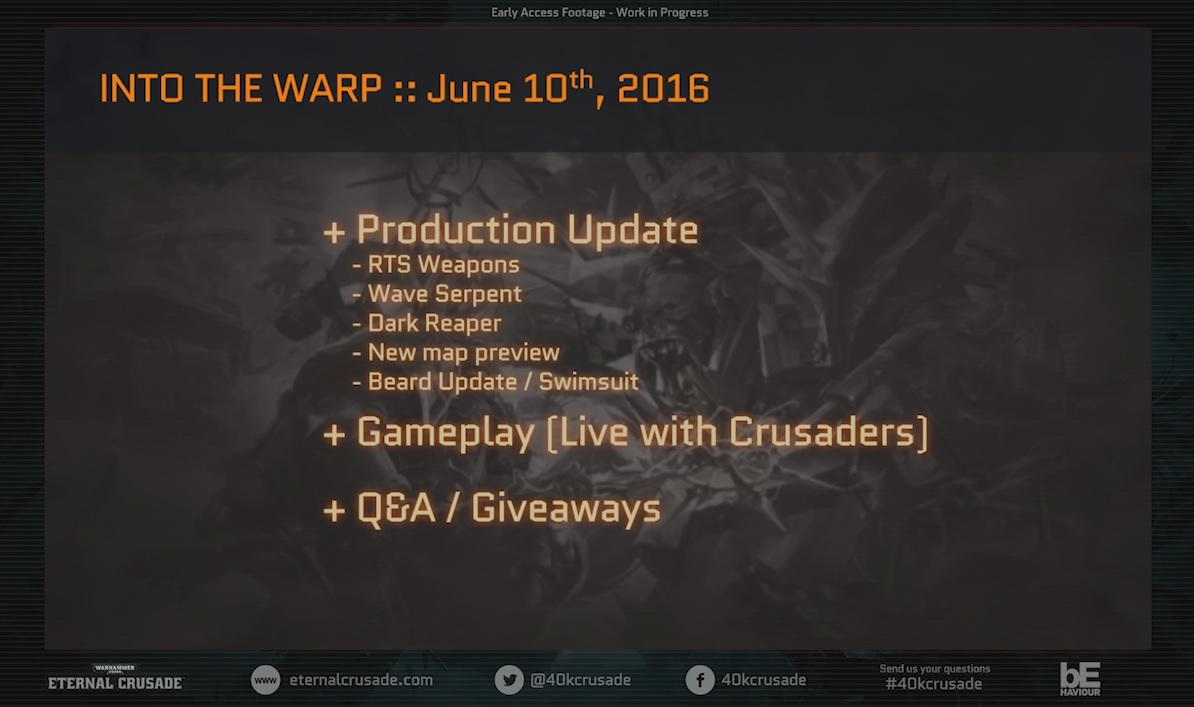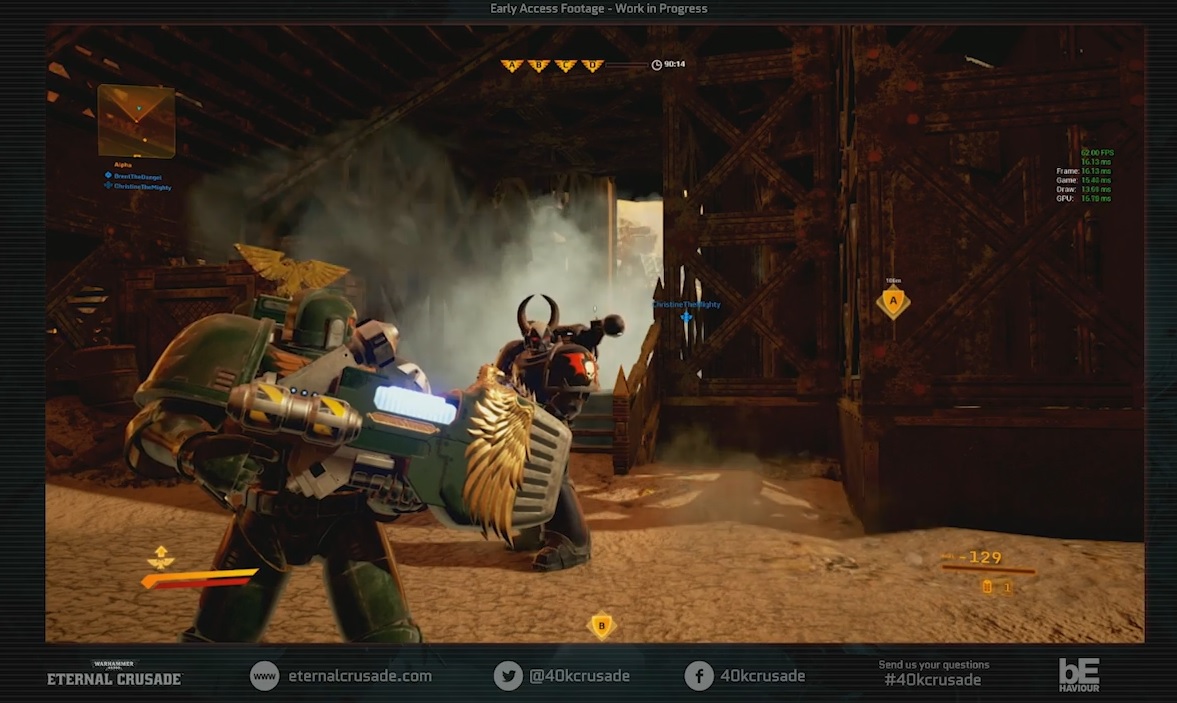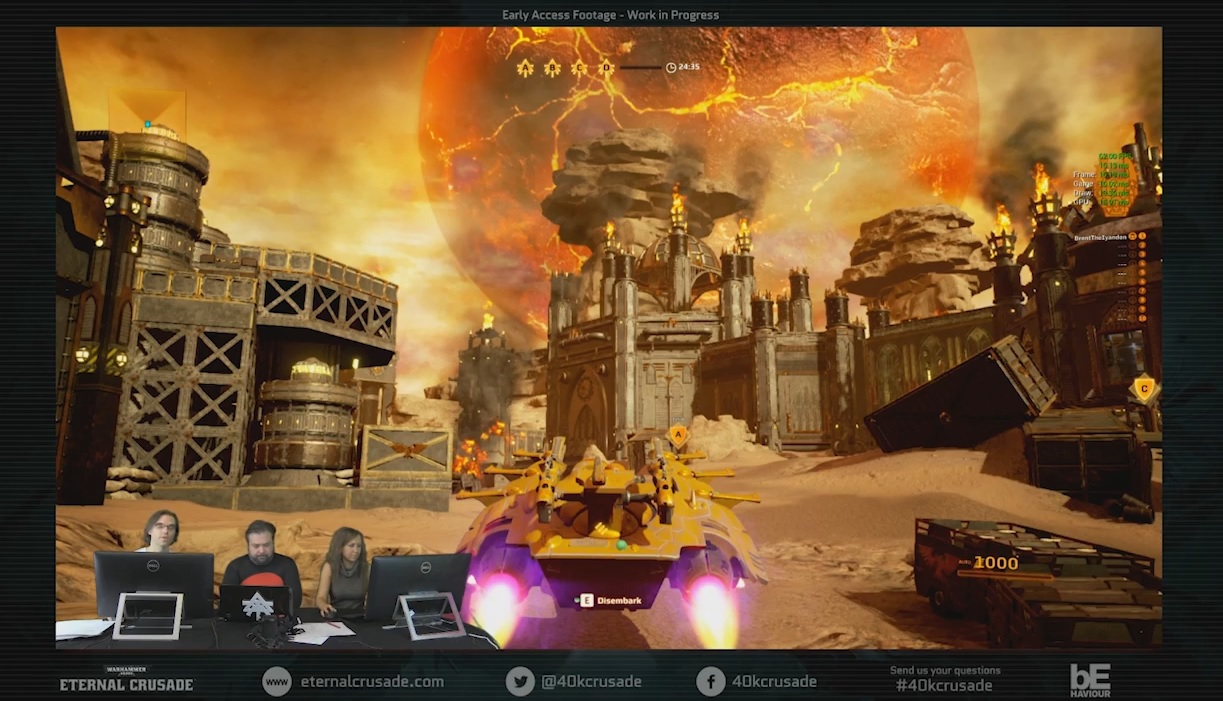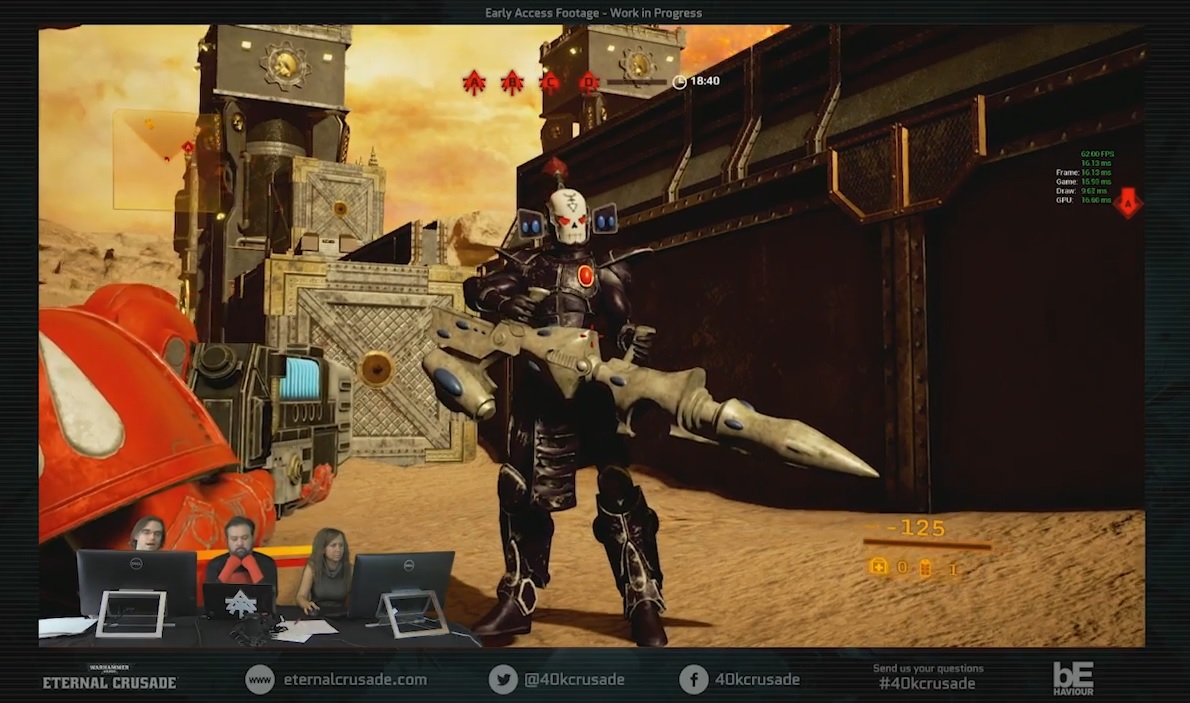 Last week they announced that the Eldar would be playable "Soon" – how soon? Well if your a part of the founders program then you probably already found out – The Eldar are Live RIGHT NOW!
It's still all Early Access – footage and everything else is still subject to change!
If you like what you see and want to jump in NOW you can join their early access program – So what are you waiting for Eldar Fanatics?! GET OUT THERE!
I need more pointy ears for my collection…