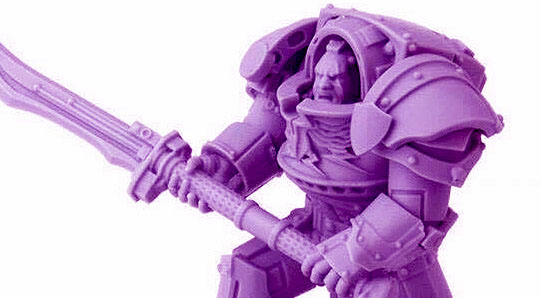 The Exclusive Weekend only Forge World Terminator is here, but GW has two competing sets of rules doing the rounds.
First of all, the July 25th Weekend only forge World mini is out there.  So do soem calling and see if there are any left to get your hands on at the closest GW retail store.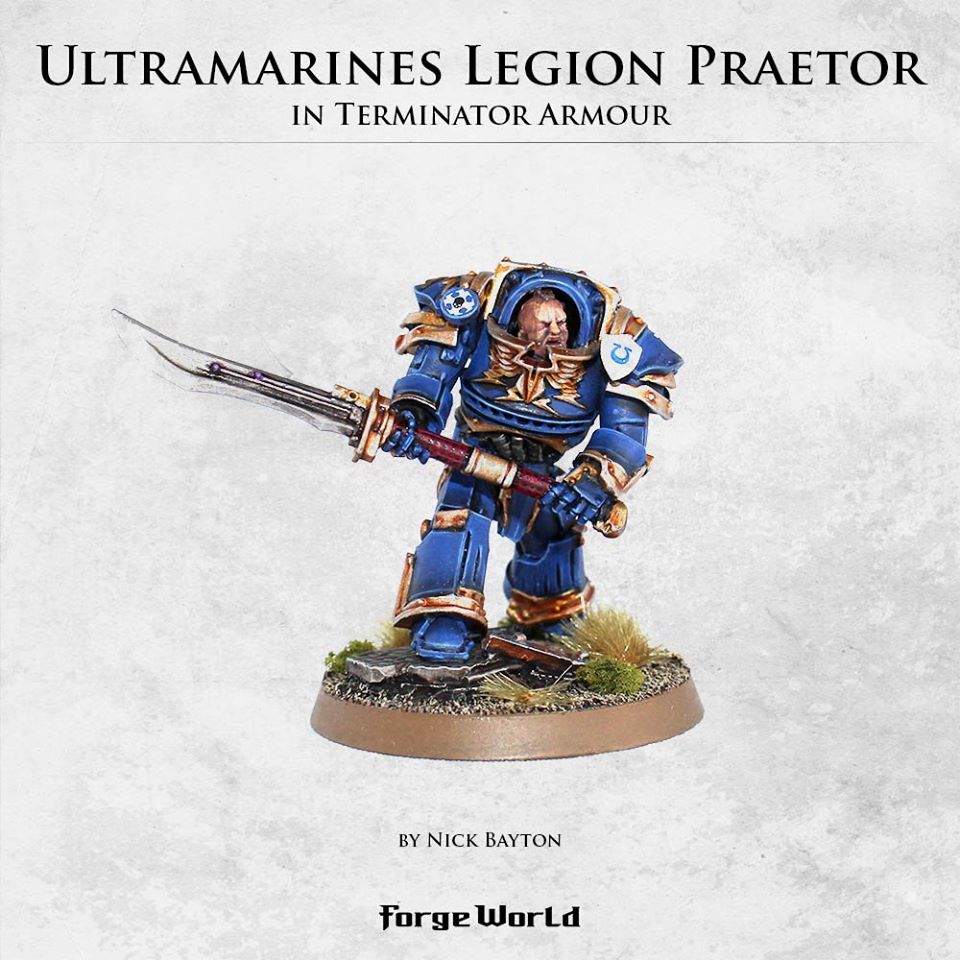 We've seen the mini before, but here's where it get's tricky:
The mini itself came with these rules enclosed: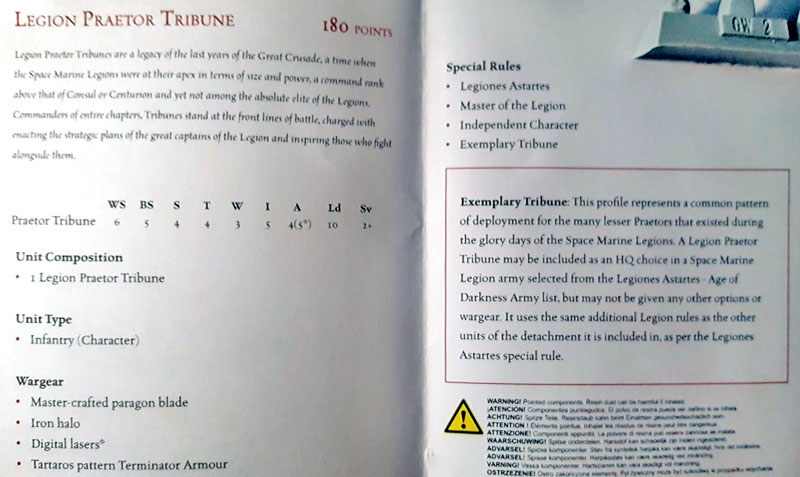 So tada, 30K all the way.
But all the 40K players were wondering – what about us?
No fear because this datasheet has been doing the rounds at various GW stores such as Rotherham and others with the following description:
"For the first 5 customers who spend £60 and get the new Forge world Praetor will get an in store (gw Rotherham) official character sheet to play him in 40k!!!"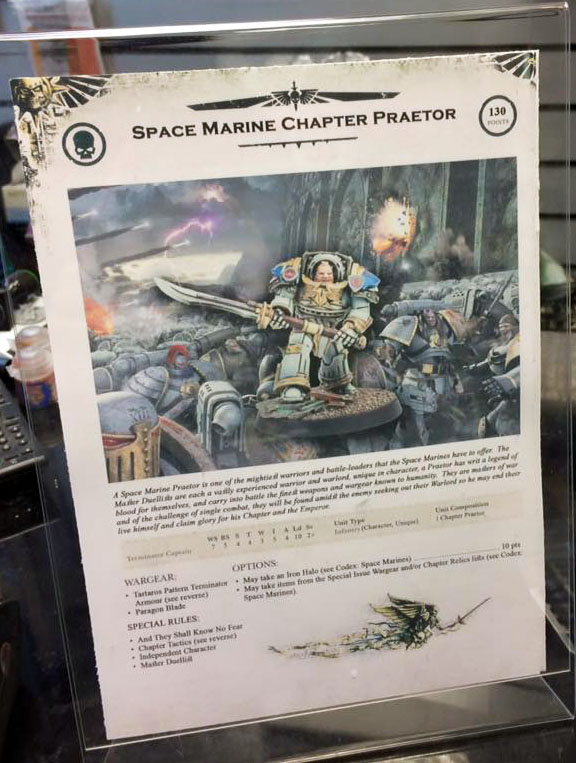 There is a certain amount of confusion about the "officialness" of the 40K rules, but let's be clear.  Regardless of the specifics of their origins, these rules are being offered in GW stores by GW employees – and being handed out in compensation for making purchases of a specified amount.  Good luck telling a customer who paid hard cash for these – they can't use them on the tabletop.
~ Now about that mini's head…