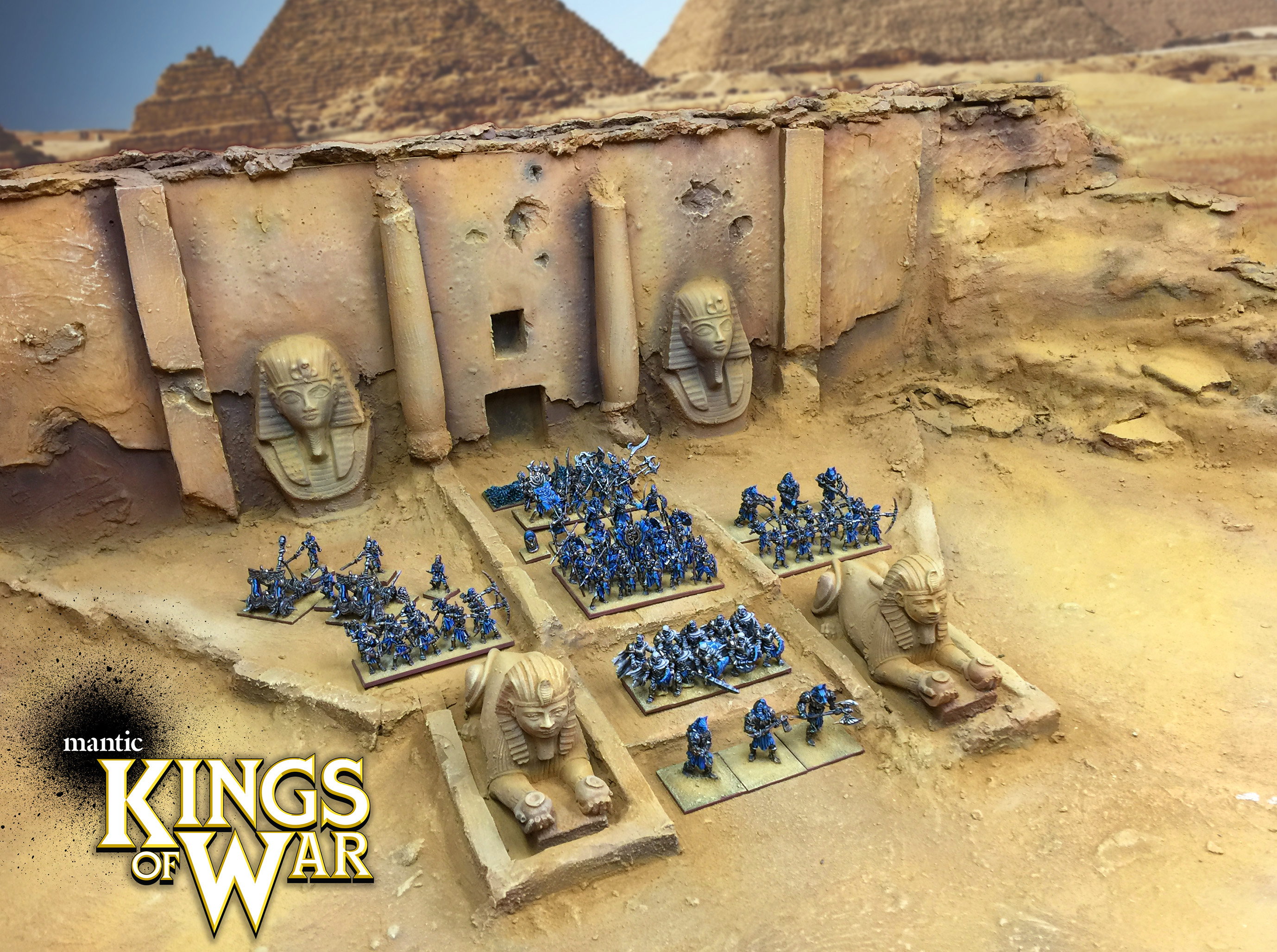 I am back with another commission, this time the official Empire of Dust army for Mantic Games.
Hello BoLS!
This is a new release coming out in the next few weeks.  Some great models, and if not for Kings of War then stand ins for other fantasy armies as well.
A new tomb backdrop as well.  Needed something fitting for the army and a few buckets of clay and paint later, there's a fitting home for the army.  I will be going over it's construction in a later post as well!
A lot of pictures to post, so for now here is an overview, and next time will get a little bit closer to these guys!
For more images and information on my services:
Thanks, and until next time!