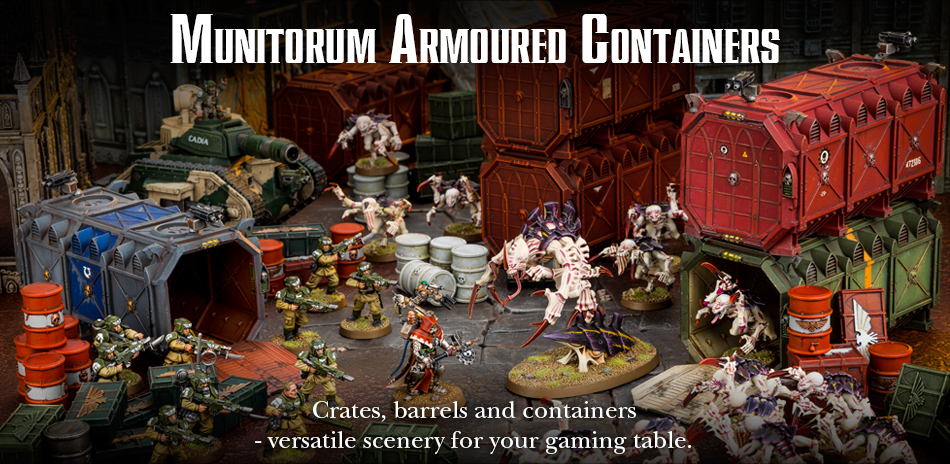 Games Workshop's shipping out some new products this weekend – come see what's being delivered from Nottingham!
via Games Workshop
Munitorum Armoured Containers
Broodlord
Tech-Priest Enginseer
I've said it before but I'm still excited about those containers. I think those containers some of the most versatile terrain kits GW has put out in a while. I may ignore the rules for them most of the time but the will and some great LoS blocking features to boards and they add some character to the Grim Dark. I probably won't even use the Storm Bolters with the kit – I love the idea of them as just plain old shipping containers that some regular Joe packed up on a far off forge world somewhere.
The Broodlord is a cool model, and as a Tyranid player I know I should be more excited – but I have this other "Broodlord" type from Deathwatch…and this other Broodlord from Space Hulk… and Genestealers aren't exactly the same threat level they used to be. But, now that I can purchase this one as a one off, I might swing by and pick it up. I can finally retire my "Opera Singer" Broodlord!
It's a light week from GW – maybe they are resting up for something big real soon…