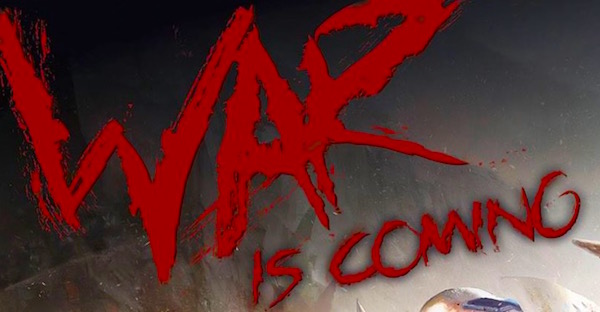 GW is telling everyone to pick a side – the war starts in a month!
Here's the latest three teaser posters for the campaign: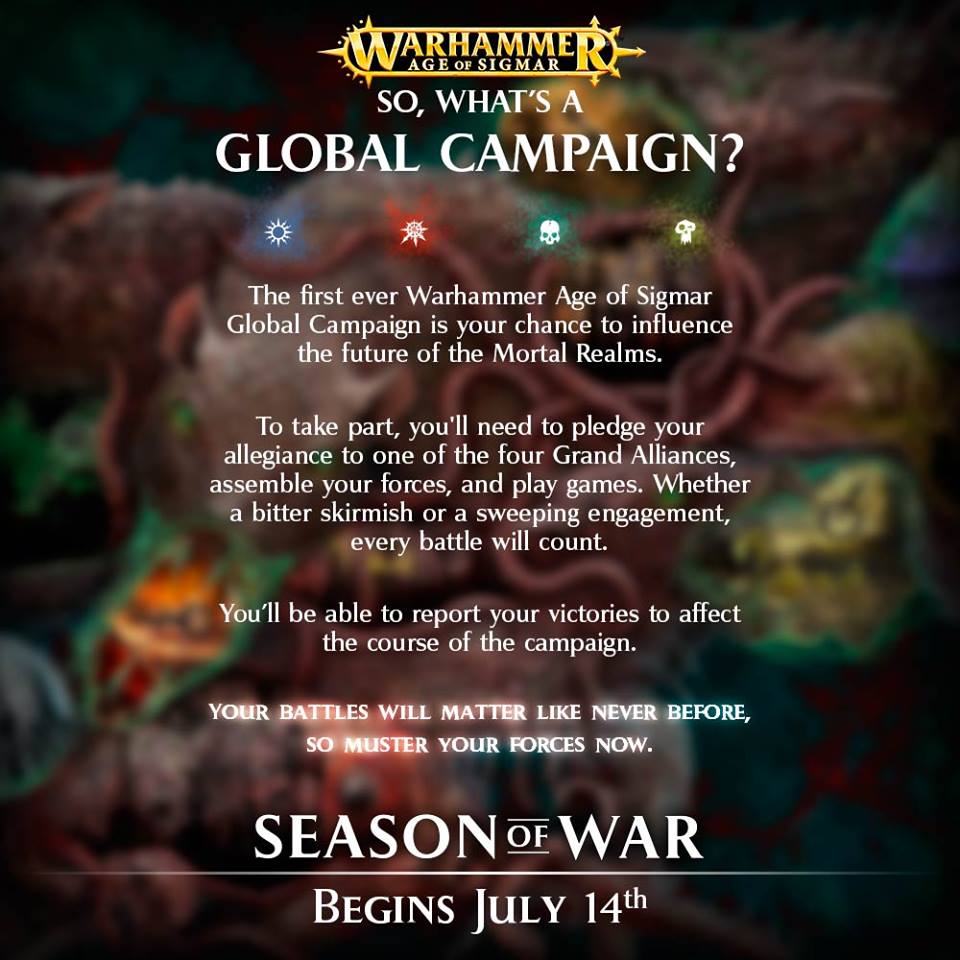 It looks clear that all 4 factions will be involved.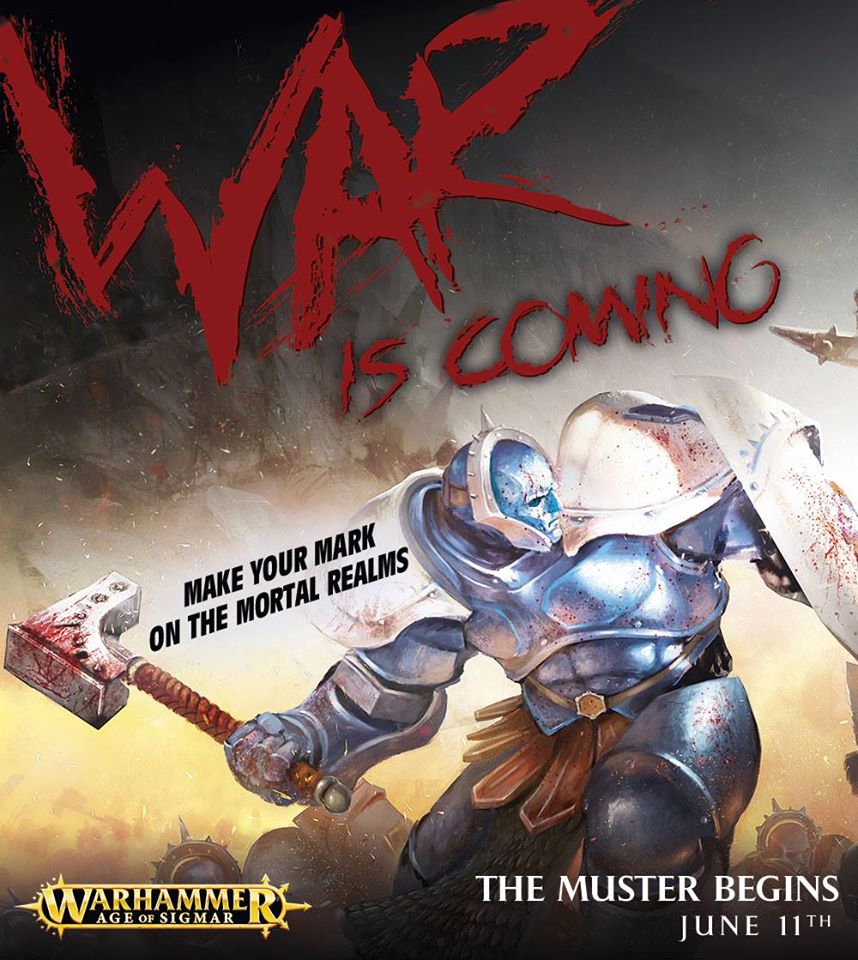 So start collecting and painting up your armies now – you go to way in 1 month.
What We Know:
WAR IS COMING
The Global Campaign Returns from GW.
It begins July 14th
The Campaign will involve some new factions:
Sylvaneth
Aelfs
Slaanesh (reports of his death are premature)
~ My Ogors are mustering for Destruction! What side will you choose?