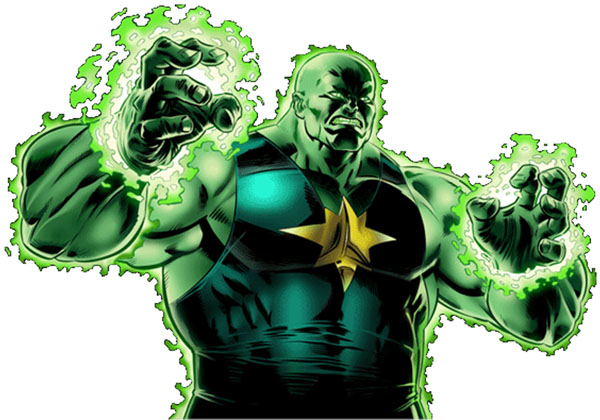 Check out this 290 point constructed team of reformed villains – the Thunderbolts!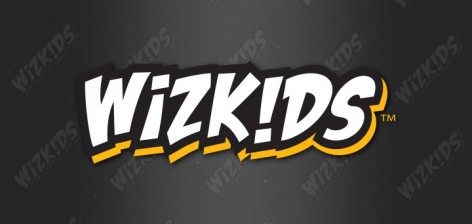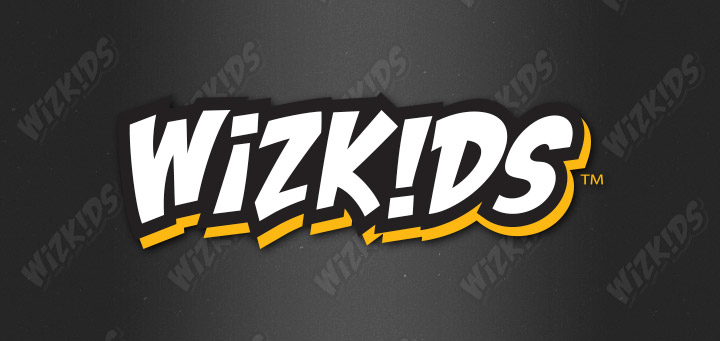 First some basics on the Civil War Storyline OP:
Marvel HeroClix: Civil War Storyline OP events are slightly different from previous OP events, as the set is focused on the characters and their factions. Each of the five-figure Marvel HeroClix: Civil War Boosters contain characters from Pro-Registration, Anti-Registration, and Neutral factions, with each base color-coded to show their faction.
This team was put together for a 300-point constructed game with a good mix of characters and playstyles…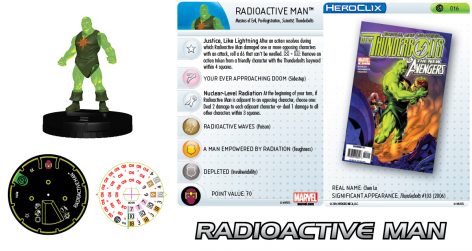 A 70-point piece with 5 clicks of life, Radioactive Man is designed to inflict a lot of damage to characters in close situations. He starts with a special power called Nuclear-Level Radiation that gives him a different take on Poison – as long as he is next to an opposing character at the beginning of the turn, Radioactive Man can deal 2 damage to each adjacent character, or instead deal 1 damage to all other characters within 3 squares! He has a solid mix of standard powers as well, bringing Sidestep, Poison, Toughness, and Invulnerability to the table, along with a range of 3 squares, and a natural 3 or 4 damage value throughout his dial!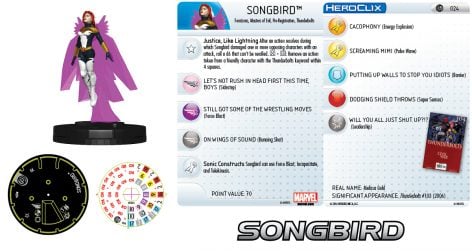 Joining him is one of the most iconic members of the Thunderbolts, the former Screaming Mimi, Songbird! Much like Radioactive Man, Songbird is a 70-point character, who is able to attack two targets from 5 squares away. She possesses 1 attack special power, which appears on her first two clicks called Sonic Constructs, which gives Songbird the ability to use Force Blast, Incapacitate, and Telekinesis. Access to these powers makes her a natural board controller that can move, freeze, and place characters. Songbird also has a myriad of standard powers, including Sidestep, Force Blast, Running Shot, Energy Explosion, Pulse Wave, Barrier, Super Senses, and Leadership.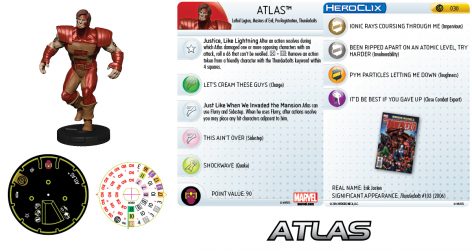 Our next team member towers above the rest of the 'Bolts, and features the Giant Reach, Great Size combat symbol – it's Atlas! At 90-points, Atlas is a brute force attacker who is suited to bring in the midst of the fight. Like both Radioactive Man and Songbird, Atlas also possesses one special power, appearing on clicks 2 and 3 of his six click dial. Just Like When We Invaded the Mansion grants Atlas the ability to use both Flurry and Sidestep. Additionally, when you use Flurry, after actions resolve, you may place any hit characters adjacent to him! Atlas also has a mix of standard powers suited to his more in-your-face approach, including Charge, Sidestep, Quake, Impervious, Invulnerability, Toughness, and Close Combat Expert.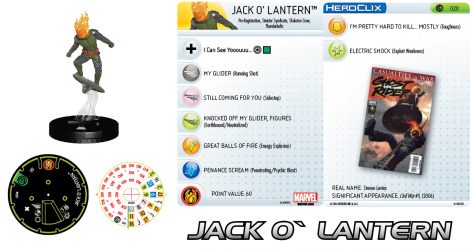 Our final team member was a new recruit during the Civil War, while the Thunderbolts were tracking down and imprisoning unregistered heroes. Jack O'Lantern gave the team another sets of eyes in the sky.  His Improved Targeting – Ignores Hindering Terrain, allows him to see though any Hindering Terrain and so opposing characters trying to hide with Stealth are in trouble. As a straightforward attacker, Jack O'Lantern has a mix of powers that include Running Shot, Sidestep, Energy Explosion, Penetrating/Psychic Blast, Toughness, and Exploit Weakness. Use him to deal some nice penetrating damage near the end of his dial.
There are a lot of choices available, too – you can use Bullseye, Taskmaster, MACH-IV, Venom, or Jester to round out your team.
~Get in on the Civil War Storyline OP before it's history.