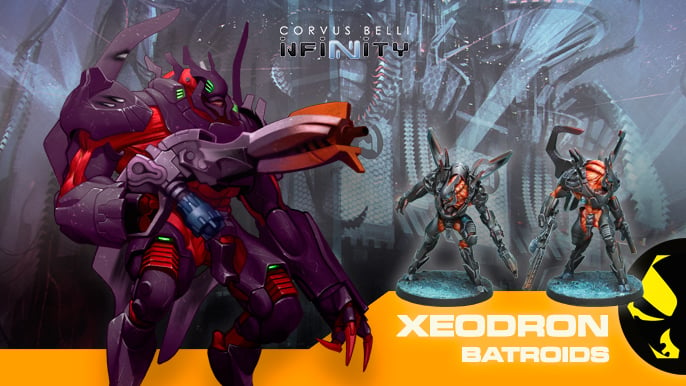 Corvus Belli is showing off some brand new units headed for the tabletop.
images via Corvus Belli and Warcors
First up, we have the full new releases image for May: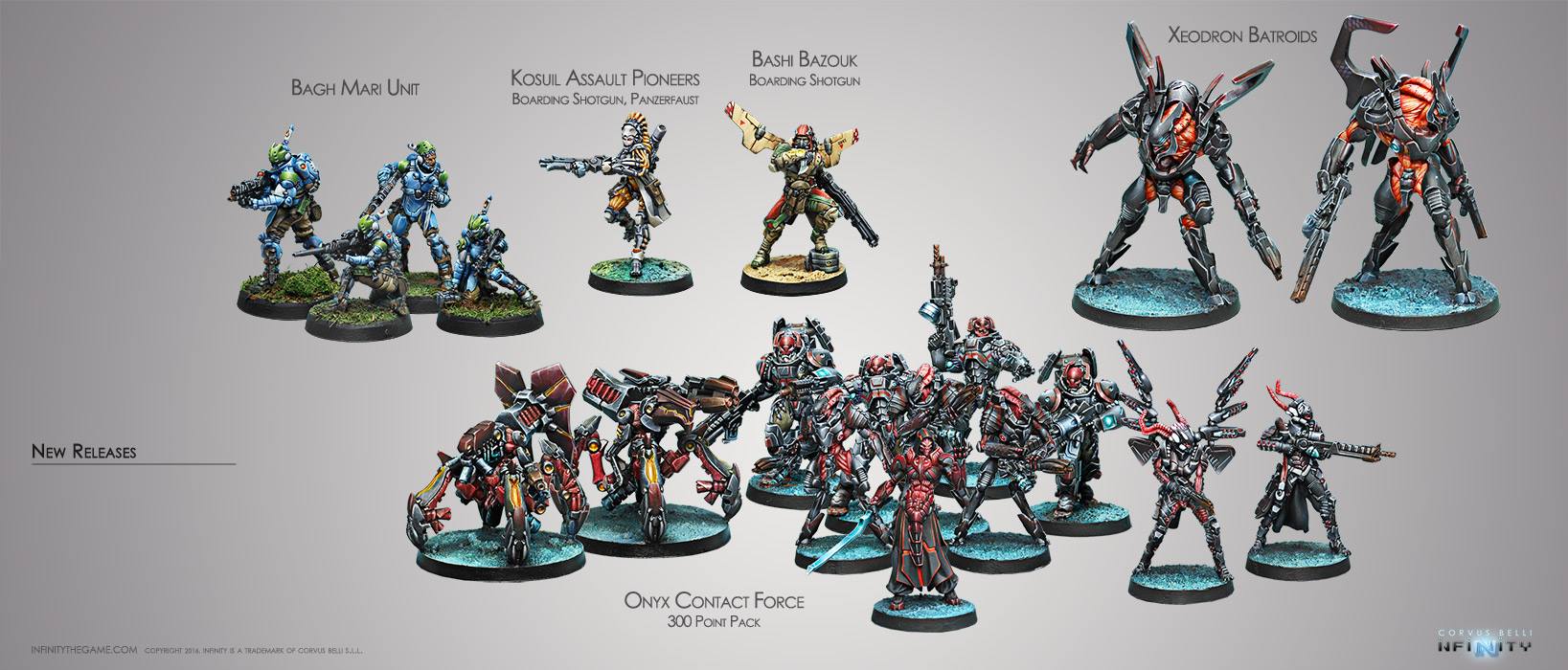 Next up we have shots from Corvus Belli of the new Xeodron Batroids:
"Xeodrons has been created to fight against the Universe's finest troopers. The Ur Hegemony does not have a limit when it comes to create techno-organic creatures, heroes for the Combined Army, monsters for humanity.

They are the Summit of the Batroid series, with great combat capabilities, and high and mobility and tactical skills. To sum up, they have been built for combat and designed for destruction; the perfect weapon to eradicate any resistance of the Human Sphere."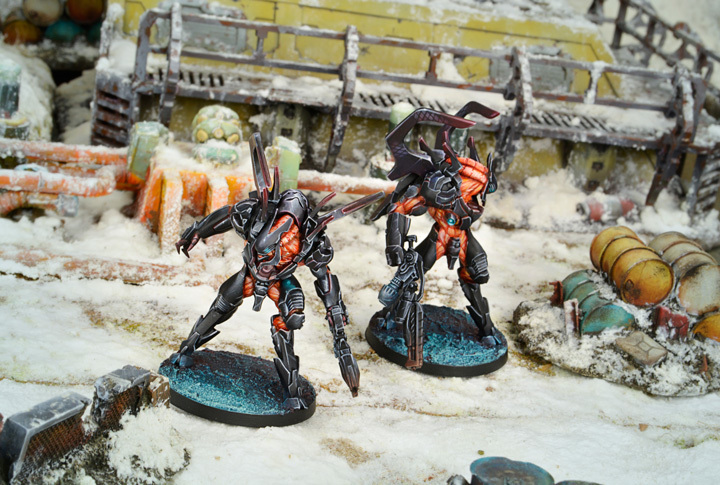 To complete the releases, WarCors has two closeups of the last unseen mini for May, the Kosul Assault Pioneers:
~Looking good Corvus Belli, looking good!