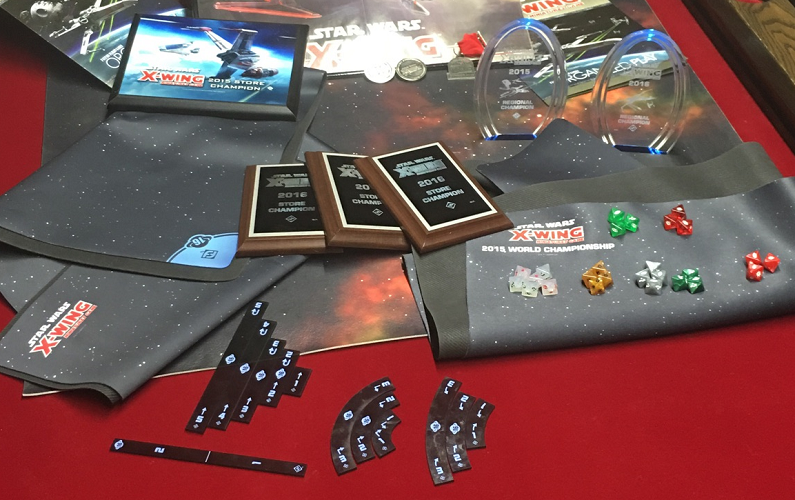 I am your Father's Day! Nathan and his pops, Kevin are aboard as wisdom bombardiers dropping payloads of X-Wing and life truths.
Feel free to skip the Bragging Segment (Mynock California Regionals SWEEP) at the top of the show, to jump straight to the love of a father who begat one of THE premiere X-Wing Aces. (That's Nathan's swag pile in the pic above!) Kevin and Nathan share their X-Wing journey, dispensing advice on how to improve your play, as well as Advanced Dad pro tips.
00:00:00 – Pre Show Shout Outs
09:30:00 – Eide Introductions
20:00:00 – How did Nathan get so good and Advice for X-Wing Fathers
31:00:00 – Nathan's lists and how he flew them
01:01:00 – Beginner and Advanced Tips
Hosts:
Ryan Farmer
Dee Yun
Dallas Parker
Episode Archives
Mynock Squadron Facebook group
Direman webcomics
Fly Better! And hit us with your comments below.