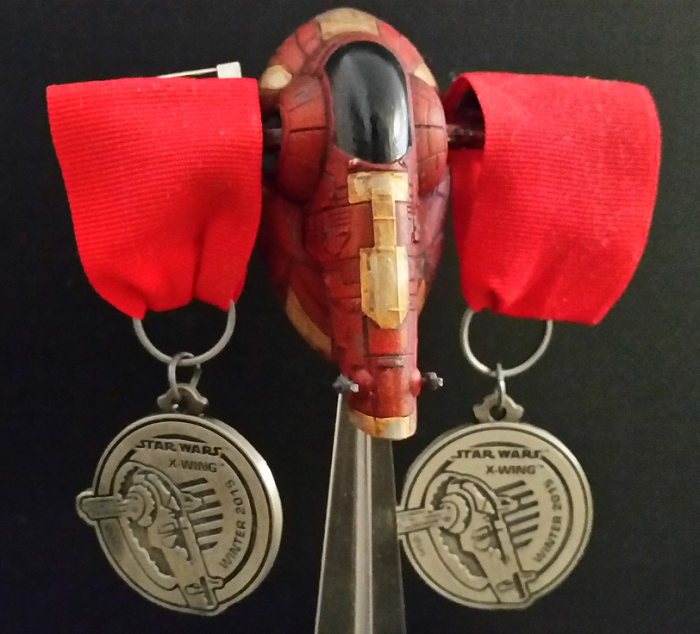 With the offseason doldrums signaling the end of competitive rigor, the Mynock Squadron Podcast goes back to its roots.
We'll be recapping Regionals, Opens, and Nationals in the nearish future, but Mynock Squadron's campaign is done until Worlds. So we bring back some of our older segments to get back to basics. Dee discusses how genius he looks when he Flies Miranda Better, and how stupid he feels when she explodes off of a single poor SLAM or failure to SLAM. Texx helps us stay on the board, and Ryan tries to not be invisible to the masses. Also, Imperial Firespray SHIP SPOTLIGHT!
00:00:00 – Intros and (not our) Beef: S&V Vassal Challenge and Bumper Music SHOWDOWN
00:15:00 – News: Imp Vets, Nationals Prizes
00:31:00 – What We've Been Flying
00:44:30 – Ship Spotlight: Imperial Firespray
01:09:40 – Upgrade Card Spotlight
01:23:55 – Beginner and Advanced Tips
01:41:00 – Show Close
Link to David Sutcliffe's article
Hosts:
Ryan Farmer
Dee Yun
Dallas Parker
Episode Archives
Mynock Squadron Facebook group
Direman webcomics
Fly Better! And hit us with your comments below.