That's no BAT! Paizo is showing off some new minis from the upcoming Deadly Foes set.
The new sets feature:
… friends and foes from the world of Golarion, Deadly Foes introduces 52 unique figures for your Pathfinder Battles miniatures campaign. Deadly Foes follows the lead of popular Pathfinder Battles sets like Dungeons Deep to provide a legion of high-utility monsters and heroes suitable for any fantasy roleplaying campaign. From fearsome hobgoblins to evil soldiers, slavers, and monstrous giants to rare "dungeon dressing" inserts that add realism and fun to your fantasy gaming, Deadly Foes is packed the adversaries your game is looking for.

Pathfinder Battles: Deadly Foes miniatures come in three product configurations:
Four-figure boosters each containing 1 Large figure and 3 Medium or Small figures $15.99

Bricks containing 8 boosters (32 figures total) $115.13

Cases containing 4 bricks (128 figures total) $399.99

The Giant Crab -watch out for the pincers!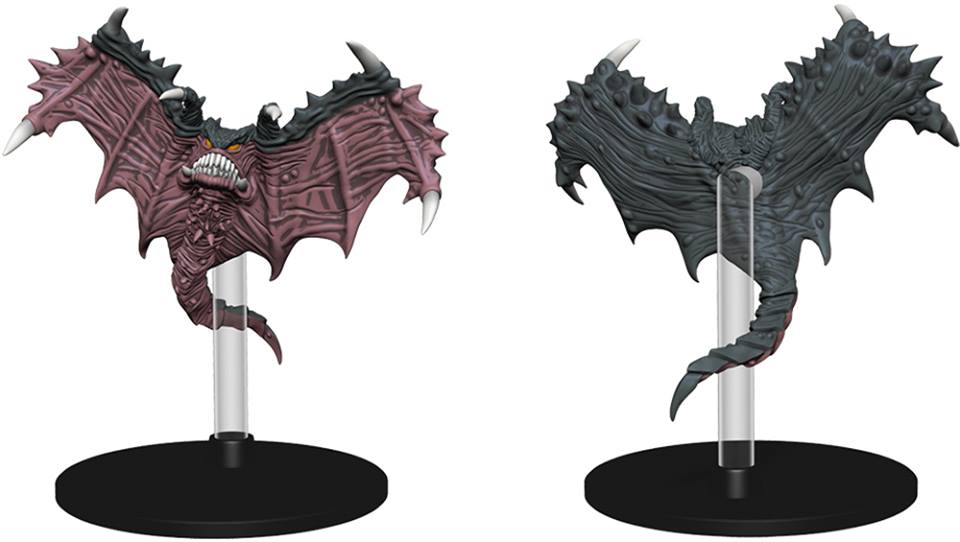 Next up is the Flying Ray, a large uncommon figure in the range.
And they gave us a first glimpse at some of the new minis at PaizoCon…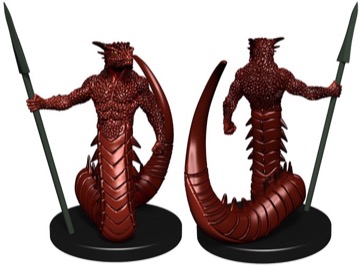 Up first is the Salamander, everyone's favorite snake-bodied denizen of the Plane of Fire.The Medium figure is slated at the common rarity.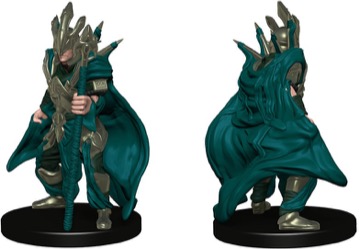 This masked Pathfinder Society Leader is a member of the Decemvirate, the 10-person group of mysterious masked leaders who run the Pathfinder Society from the shadows. The Pathfinder Society Leader is a Medium, rare figure.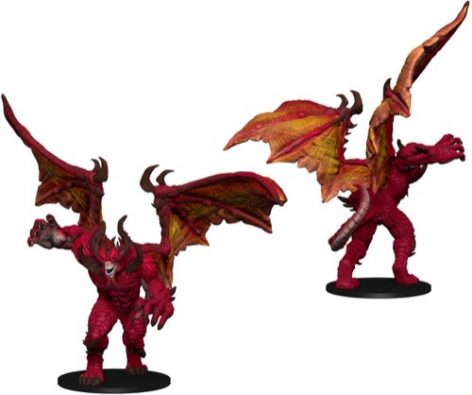 At long last I'm pleased to reveal the Pit Devil, a paragon of law and evil that serves as a fitting end-boss to any fantasy campaign.  The Pit Devil is a Large, rare figure.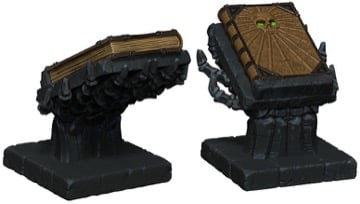 The is the first piece of "dungeon dressing" in the Deadly Foes set, the Book of the Damned itself! Like all of the other dungeon dressing in the set, this guy comes one per case, and is randomly swapped out for another mini in a randomly selected booster. Even more fun: The book can be removed from its base, giving you two minis in one.
Happy adventuring!