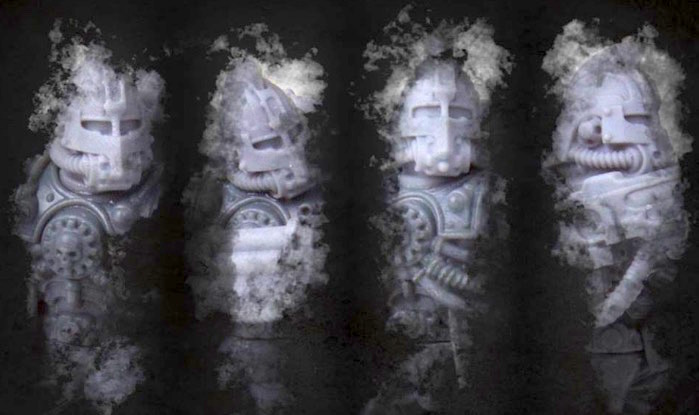 Forge World has new upgrades for your Ad-Mech Skitarii.  Take a look at the minis!
via Forge World 6-27-2016
"These upgrades for the Adeptus Mechanicus Skitarii Rangers can't be far away from production…"
Fancy helmets – CHECK!
Crazy steampunk weapons – CHECK!
The Ad-mech are now a year old, so it's about time they started to get the full Forge World "extra bits" treatment.
~I'm sold – what about you?