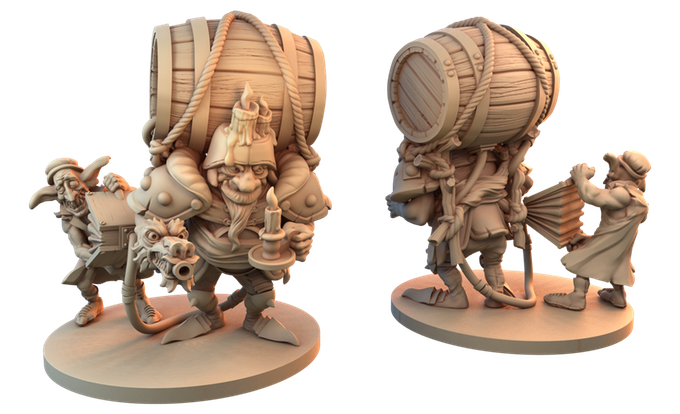 Massive Darkness, Mothership, Firespitters and more! Come check out these 7 Kickstarter campaigns before they end.
I'd like to quickly share a mini campaign that went live a few days back. The Firespitter from Goblin King Games is a 32mm resin miniature for the company's upcoming fantasy skirmish game, Moonstone. They'll be returning to Kickstarter later on with the full game, but wanted to give potential backers a little taste of what's to come. The Firespitter is $23/£19, and you can also pick Baron Von Fancyhat as an add-on for £9/$12.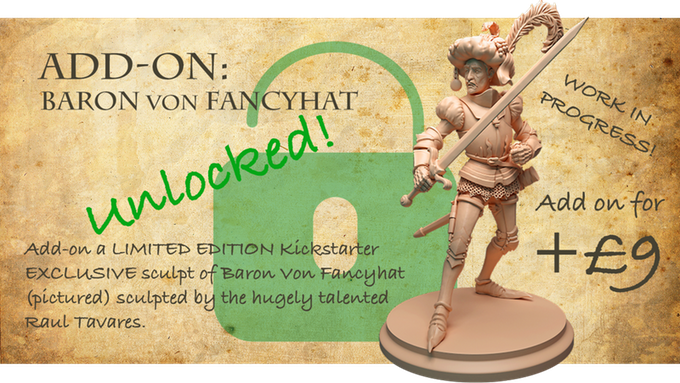 I have a bit for everyone this week, with campaigns for board games, miniatures, and terrain.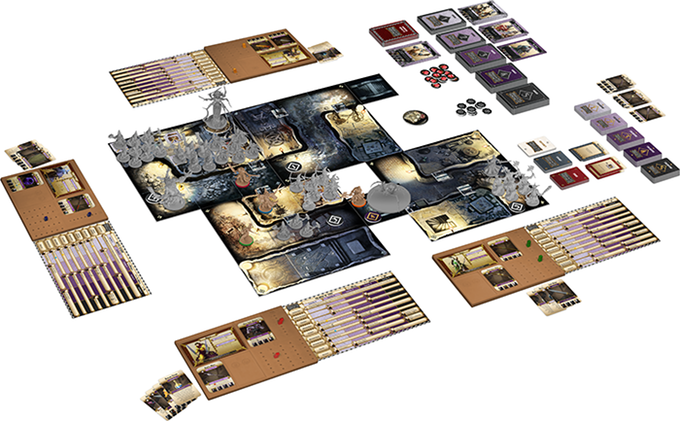 The current 800-pound gorilla in the world of crowdfunding campaigns is Massive Darkness, the latest board game to hit Kickstarter from CMON. This dungeon crawling board game is packed full of great looking miniatures and has blasted through nearly all of its stretch goals. Up to six players can band together to conquer a dungeon thick with the forces of evil and epic loot. The game's title isn't just for fluff either, as darkness and stealth play a key role in navigating the dungeon's corridors and gaining the upper hand on enemy mobs. Massive Darkness only has a single pledge level for $120, which gets you the full game and all the various Kickstarter exclusives and stretch goals. For $40 more you can get the elementals expansion that adds even more monsters to fight.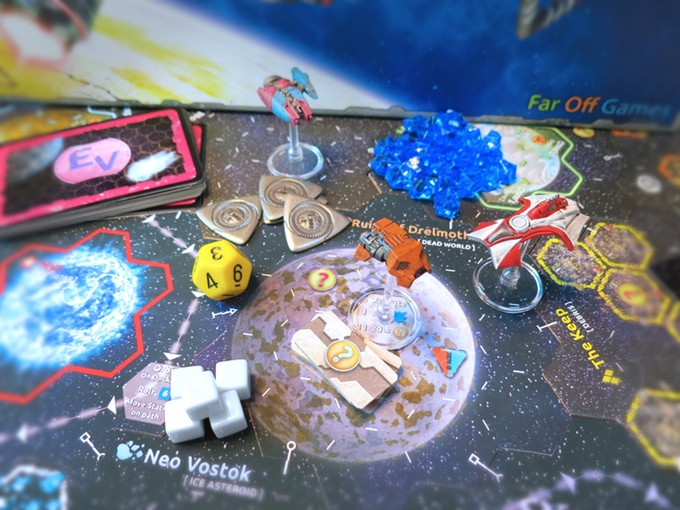 Another fairly big ongoing Kickstarter is Embers of a Forsaken Star, the first expansion to the space board game Xia. The original Xia is a competitive sandbox game for up to five players that focuses on mining and trade in the depths of space. Players travel around the galaxy completing missions and contracts as they try to amass the most fame and fortune. This expansion adds a whole host of new mechanics, sectors, and events, including three new ships to fly. If you already love Xia then you can buy the expansion for either $39 or $59, depending on if you want the Kickstarter exclusive ship and its accompanying rules. There is a bundle that also includes the base game for either $115 or $135, again depending on how much you want the extra ship.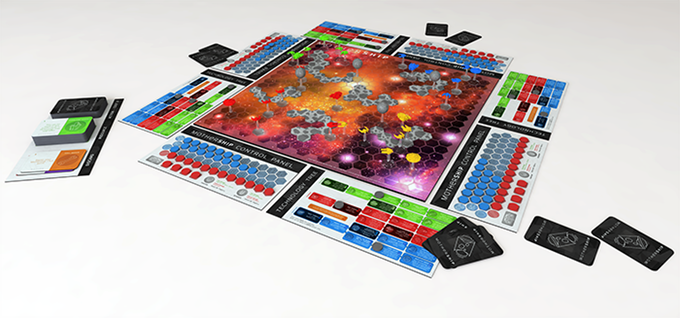 While we're flying around in deep space, let's take a look at Mothership. This streamlined space strategy game supports up to six players, assuming you buy the deluxe edition. Players move their fleet around a modular game board as they explore, colonize planets, develop their economy, research new technology, and ultimately fight each other for dominance of the sector. At the center of a player's fleet is their customizable mothership, a versatile flagship that can be tweaked and customized through a control panel board. The basic 4 player version of Mothership is $49, with a $69 premium version available that expands the game to 6 players.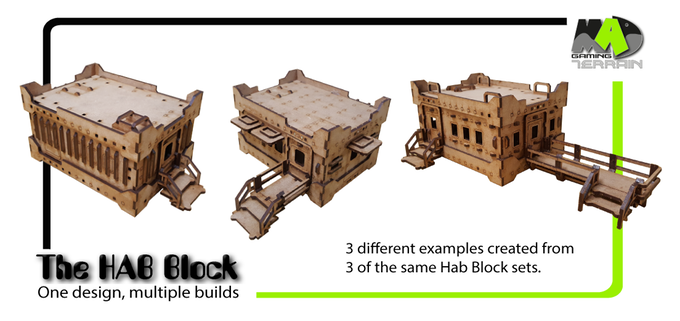 Modular MDF buildings for 28mm sci-fi games are fairly common, and the Hab Block is the latest set trying to break into the market. These modular buildings can be used separately, stacked, or chained together with magnetic catwalks. There are a few other accessories available as well, like armored plating and slots that allow you to attach billboards and ads. You can get a single Hab structure for £15/$22, with a three pack and walkways set for £45/$66.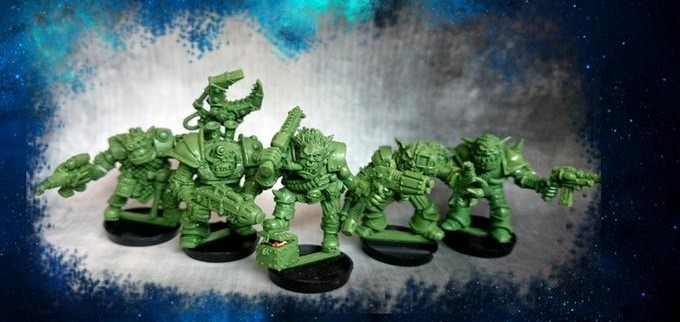 Diego has been to Kickstarter before with his 28mm metal miniatures inspired by old-school GW sculpts from the '80s and '90s. This latest Kickstarter will add 5 new orcs and a chubby goblin named Crom to the Space Raiders range. The bits are all easily interchangeable, and you can choose to add extra parts to your order for additional customization. You can buy all six miniatures for €35/$39, and the add-ons section includes the full range of miniatures from the previous wave of Space Raiders.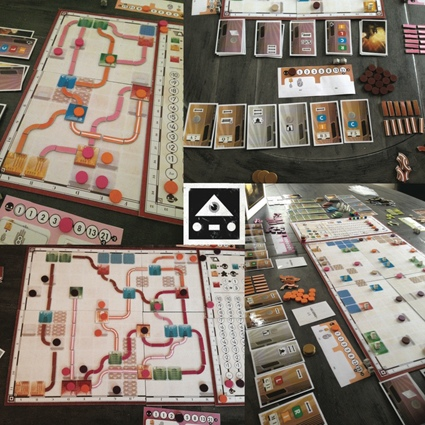 Finally we come to Tramways, a transport management game set in the '20s-inspired Small City universe. Up to five players take on the role of investors competing to make the most efficient rail network to get commuters around the city. The game has minimal luck elements, with just a sprinkling of deck building as you purchase cards to make your railway more effective at transporting passengers to their destinations. Potentially throwing a wrench in your plans is the Stress mechanic, which represents your passengers' satisfaction with your rail network. Stress becomes negative points at the end of the game, forcing you to manage customer satisfaction as your network expands. You can get the complete game of Tramways for $49.
Which of these Kickstarters are you guys interested in?