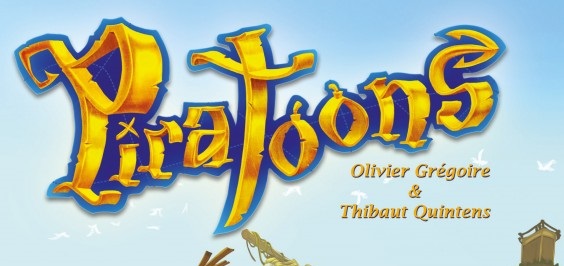 The Tabletop Spotlight is on Piratoons – the game of building a better Pirate Ship!
Hey BoLS Readers, have you ever wanted to be a Pirate? Well you can't run off and become a good one with an awesome boat, right? Well our friends over at Dragon's Lair Comics & Fantasy have brought over a fun Pirate-theme boat building game:
In Piratoons, it's all about that boat – what do I mean by that? Well the point of the game is to build the "biggest, baddest, best pirate ship" you can come up with based on the materials given. It sounds easy right? Well there will be other Pirate Captains out for the same plunder as you – so you've got to plan wisely if you're going to get the right upgrades for your boat.
The game itself is based on a simple bidding mechanic, but what makes it fun is the board-flipping of the Pirate Chest. After the Pirate Chest is opened played bid crew on the pieces they want. At the end of the round of crew bidding players take their loot back to their ship. If there is left over loot, players then bid with their gold to decide who's taking what piece first. All the pieces will be taken every round – it's just a matter of getting the right pieces to upgrade your ship.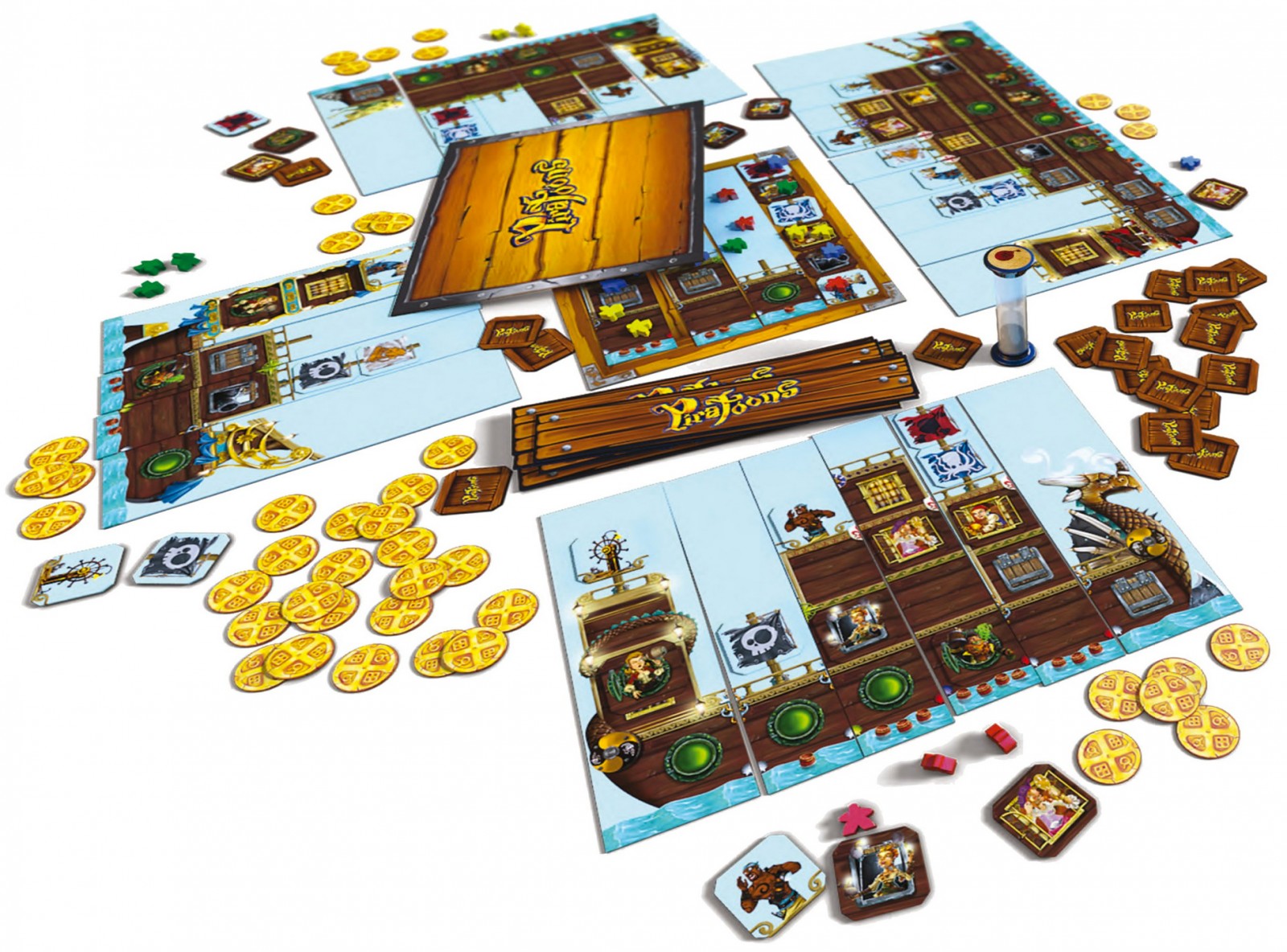 Piratoons has a pretty easy to follow rule set and the point of the game is to score points based on your ship. It's really easy to jump in and start playing. This is definitely a family style game with an age range of 8+ and a play time of about 30 minutes. The Art is cartoony and well done and the pirate ships and treasure chest all have a great theme. So if you're looking for a solid game for your younger gamers that isn't going to leave you feeling board after the first round then check out Piratoons, in stores now!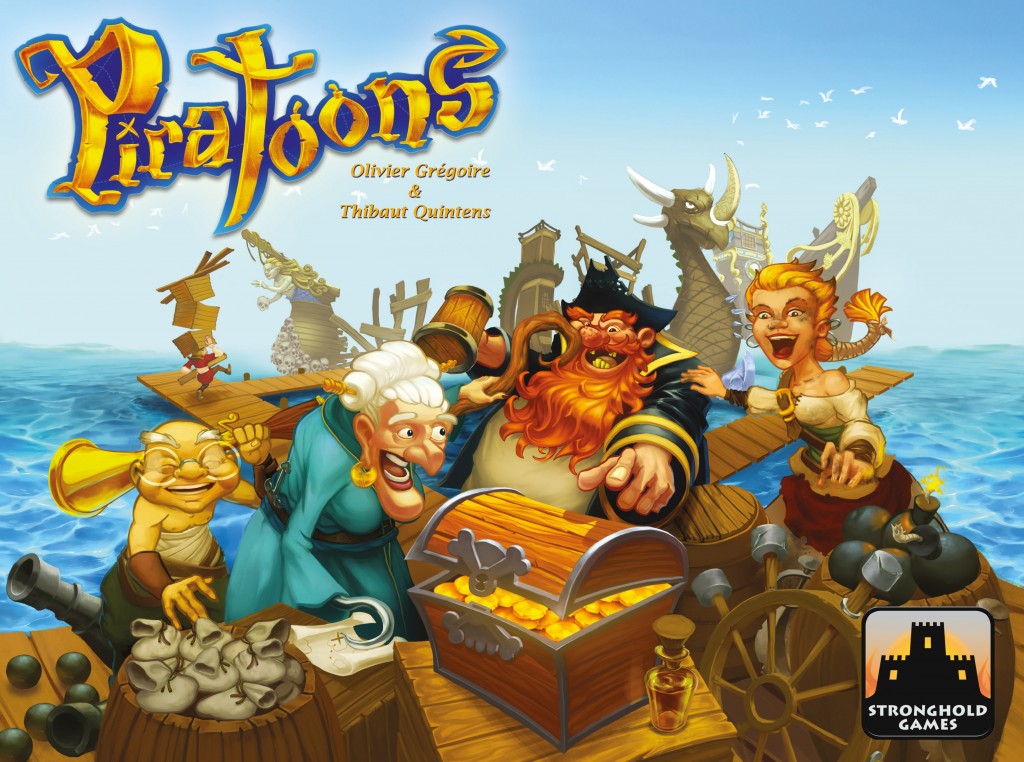 In Piratoons, treasure is sealed in the treasure chest. The chest is then physically turned over and opened. Each Pirate sends crew to plunder the treasure, which is boat parts or equipment. The more crew a Pirate commits to a piece of treasure, the more chance getting it… usually, but watch out for other sneaky Pirates! Unclaimed loot is auctioned off with doubloons earned by your crew. Pirates score points for having the fastest, largest, best ship, the most types of equipment, etc. The Pirate with the most points at the end of the game wins, becoming the most notorious Pirate of all!

Featuring two double-sided game boards, which form a treasure chest with raised edges, Piratoons is not only a great game to play, but also contains unique physical components, looking beautiful on the table.
It's a Pirates Life for me!