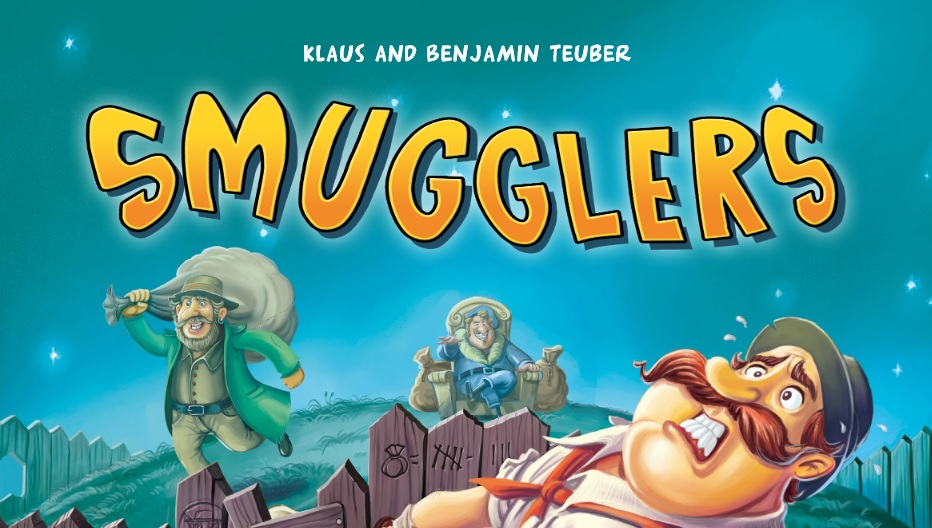 The Tabletop Spotlight is on Smugglers – A Sneaky Smuggling Game!
When our friends from Dragon's Lair Comics & Fantasy showed up with Smugglers I really wasn't sure what to expect. But the box art looked good and I've always had a soft spot for Smugglers (I blame Han Solo) – So I figured, what the heck! Let's take a look:
Smugglers is a game for 1-4 players where each person takes the role of a smuggler. You're job is to smuggle 3 different types of goods through different sized holes in a fence. The catch is that the hole in the fence is random each turn – and you want to make the largest goody-sack you can because the largest pack through wins the round!
Their are 3 objects that you can choose to smuggle: Sweets Treats, Sour Treats and Stink bombs. Why Smoke Bombs? Well part of this game also involves a bit of sabotage. Once all the smugglers have gotten their package through they determine who's got the largest pack using the scale. The winner gets to choose another players pack and if they guess the contents correctly, they get that item! But if they guess wrong they miss out on the bonus – and if it was a stink bomb they lose one of their items. Better guess correctly!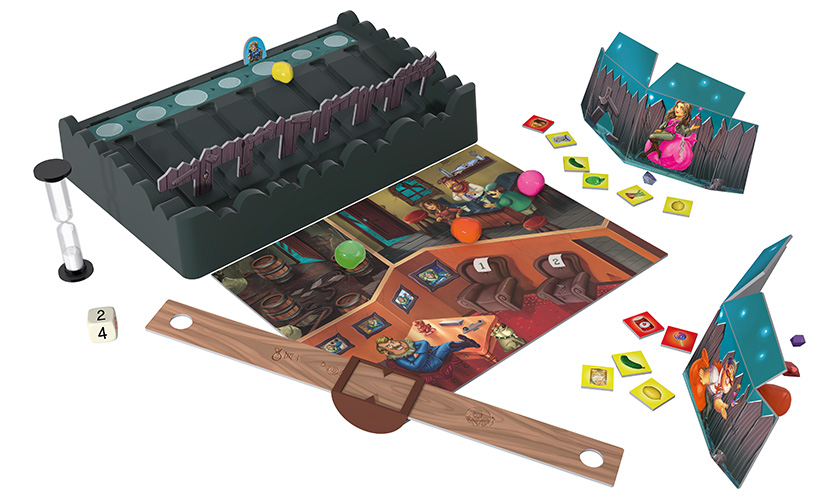 Overall, this game is pretty quick and very simple to play. It's got a great art style and you get to play with silly puddy – which is a win in my book. It takes a bit more skill than you would think and the bluffing mechanic is a nice touch. If you're looking for a family friendly game that requires more than just a dice roll and moving pieces around the board then check out Smugglers!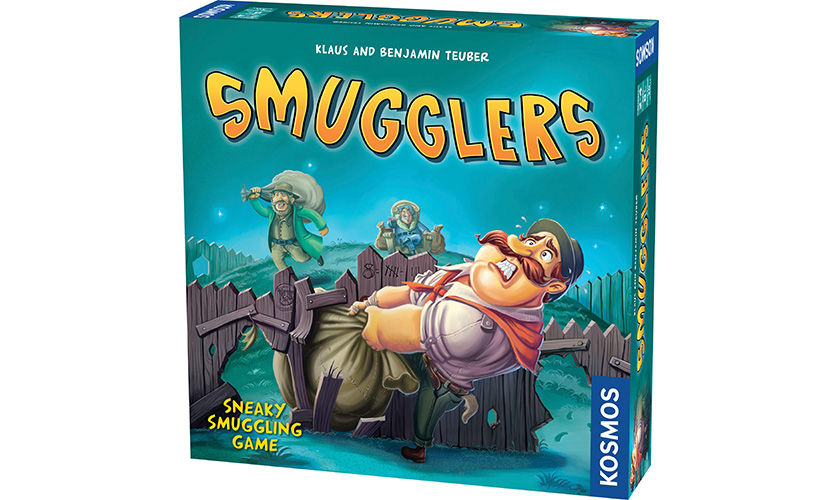 "A notorious gang of smugglers is recruiting new members. The first candidates step forward, a motley bunch indeed. Which one has the skills to become a worthy member of the gang? To determine this, the boss himself stages a smuggling contest. First the would-be smugglers must try to get through a hole in a fence while carrying the biggest sack of contraband possible. Then those who make it through the hole have a chance to inspect the other smugglers' sacks that are smaller than their own or that shamefully got stuck in the hole in the fence."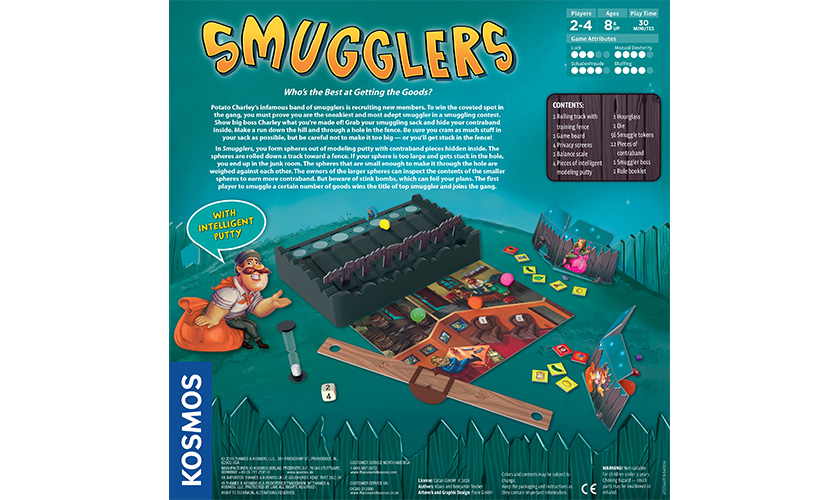 "A roll of the die determines which size hole in the fence the sack needs to fit through. The smuggling sacks are formed from a rubbery polymer putty that the players roll into balls with the contraband pieces hidden inside. The balls are then rolled down a track toward the fence. The player's goal is to form the largest ball that will still fit through the fence. Players who succeed in getting the largest ball through the hole in the fence can then guess the contents of the smaller balls or of balls that were too large to fit through the fence. If they guess correctly, they get to keep the contraband. The player who collects the most contraband items wins. This funny family game answers the question: Who is the sneakiest and most skillful smuggler?"