Tabletop Spotlight: Star Trek Panic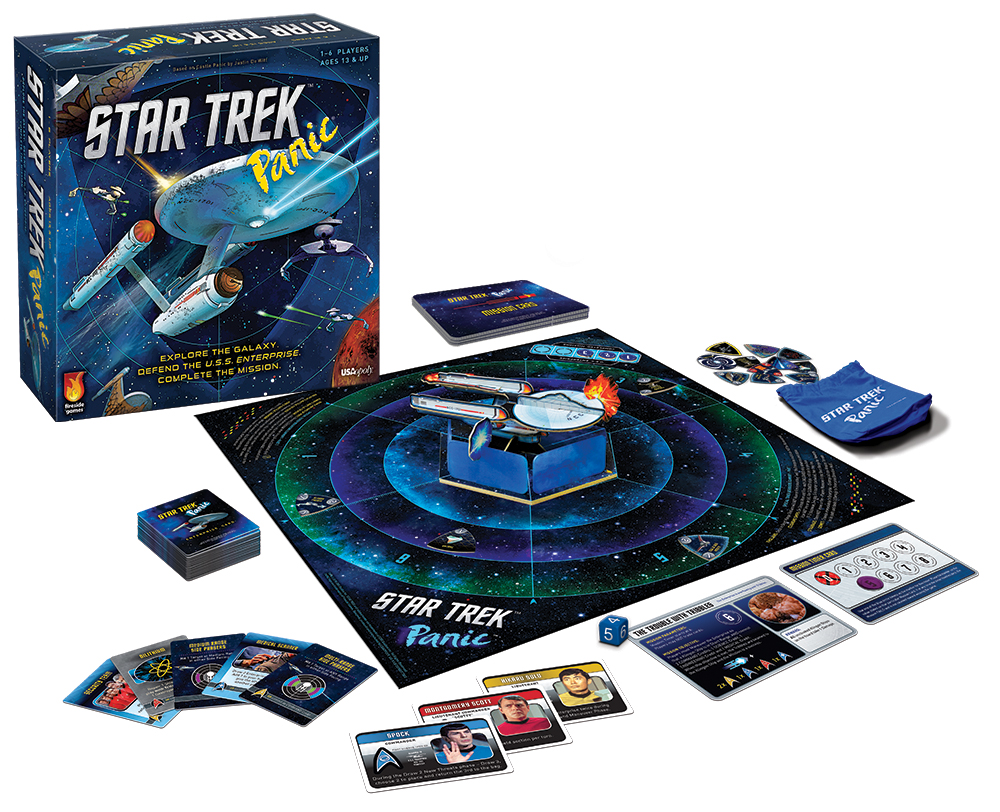 The Tabletop Spotlight is on Star Trek Panic – Red Alert and Man the Battle-stations!
Our friends at Dragon's Lair Comics & Fantasy have a pretty amazing selection of all types of games. I had heard of Castle Panic from Fireside Games and so when Evan busted out Star Trek Panic my eyes lit-up a little bit. I've always wanted to be part of the crew on the Enterprise and now I'll have a chance:
The premise is simple: You and your friends are the crew of the Enterprise. You on your objective is to complete 5 missions before the ship is destroyed by all the different hazards in space. What's different about this version (besides all of the awesome Star Trek stuff) is that the ship actually moves through space. Instead of having attackers just move toward your walls the ship can rotate and explore sectors – you can even find friendly Federation Starbases that can help you resupply. Different enemies will spawn and you must defeat them and survive all while trying to complete those missions. It's got some really great game mechanics involved to help keep everyone interested and active in the game, too!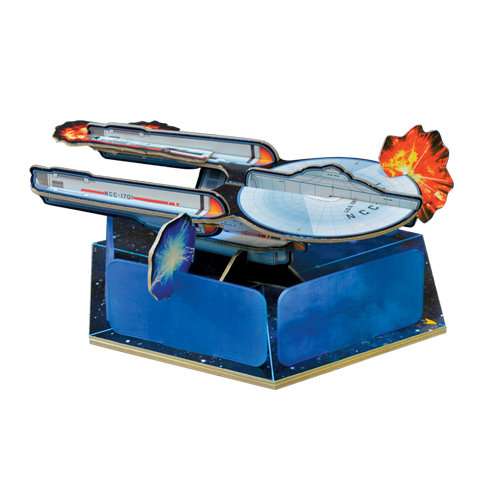 Whoever did the graphic work on this game is very clearly a HUGE Star Trek fan because the amount of detail and care that went into this is stellar! This game is not just a re-skin of Castle Panic with some extra Star Trek pictures tact-on. This really does feel like a love letter to the Original Series. And yes, it's based of the TV show – you can play as all the classic characters and you will fight those same classic Villains as well.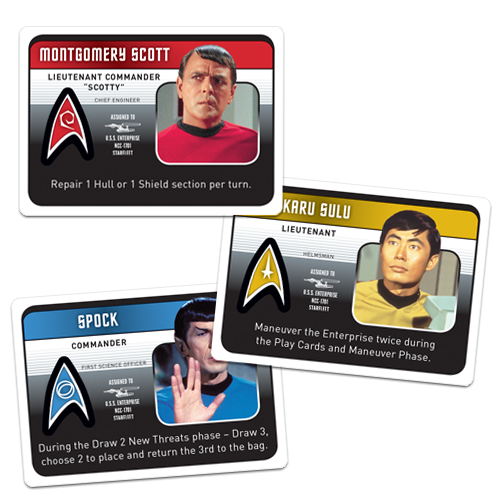 The enemies are also really great call-outs to the Original Series as well. Naturally there are Klingons and Romulans, but there are also Tholians who use an energy net attack to slow your ship or prevent it from turning. Die-hard Trekkies will get a kick out of this one for sure. Also along for this space adventure are a few "named" bad guys who are extra tough and will cause your crew some issues. We go over those in the video as well!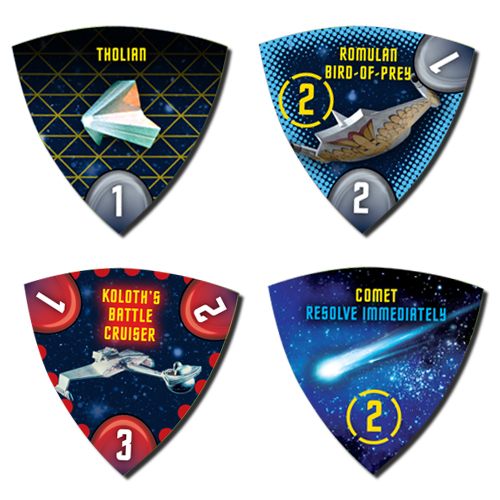 Overall, Star Trek PANIC is a terrific game – It does a wonderful job of simulating the feel of Star Trek, has wonderful visuals, and the game mechanics lead to some great player interactions. This game also supports 1-6 players, so you can be "The Captain" and play solo or you can be "The Crew" and work with everyone else. If you're looking for a game that will keep you playing and will get the whole family involved then check out Star Trek PANIC!
Star Trek™ Panic®, a new out-of-this-world board game that merges the classic tower defense style play of the Panic® series with the most iconic elements of the original Star Trek™ universe. Under license by CBS Consumer Products , Star Trek™ Panic® boldly goes where no one has gone before as players join the crew of the U.S.S. Enterprise on a voyage to defend the ship from enemy attacks and carry out five vital galactic missions.

Subscribe to our newsletter!

Get Tabletop, RPG & Pop Culture news delivered directly to your inbox.

This cooperative light strategy game introduces new, never before seen, Panic® game mechanics, including Mission Cards, which feature unique challenges based on the original Star Trek™ series, as well as Character Cards, so players can assume the roles of Star Trek icons like Captain Kirk and Mr. Spock. Star Trek™ Panic® comes complete with a maneuverable U.S.S. Enterprise model ship, Shields, Damage and Destroyed Indicators, Mission Cards, Character Cards, Enterprise Cards, and more.
Will you succeed in your Mission or will the dangers of space get the better of you?