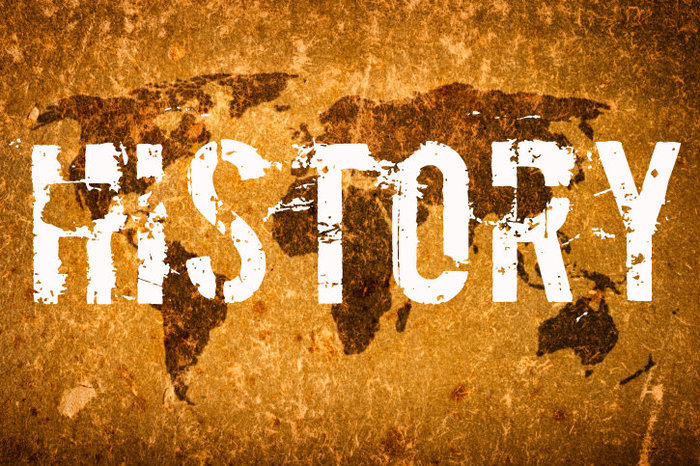 Pimpcron exposes some jaw dropping moments that you probably missed.

Hi readers. Your old friend and sworn enemy, Pimpcron, is here to shine some light on times when history was made while playing 40k. I scoured the internet to find these.
Local Eldar Player Doesn't Bring Wraithknight

Tampa, Florida
Emergency responders were called in to a local gaming store on Satruday on a possible stroke incident. When they arrived, what they found alarmed them: Tom Brumley, a 12-year Warhammer 40k veteran and avid Eldar player, was sitting down as a swarm of friends and family were in a panic all around him. His wife beside him crying and screaming , "Just take the Wraithknight honey! Please!"
First responders were soon brought up to speed on the situation that had everybody fearing for this poor man's life. For the first time since the model was released, he didn't include a Wraithknight in his list of 40k. One source close to him said, "We knew something was up as soon as he came in. He walked in with a smile on his face and offered to play a narrative battle. That raised a bunch of eye brows, but when he said he was running foot-slogging Eldar without a Wraithknight is when we sat him down and called 911."

Meanwhile other Eldar players were feverishly skimming the rulebook and codex. Caleb, another Eldar player had this to say, "We were astounded. We had all became so accustomed to bringing Wraithknights in each list, that we thought they were compulsary for Eldar lists. But we can't actually find anywhere in the rulebook that says you must take one. I am sorry that Tom had to become ill for us to realize this, but we learned something new today."
Tom was flown to Our Lady of the Sea Hospital for further testing. Paramedics said he checked out okay at the scene, but given all of the symptoms, more in-depth testing was needed.
Games Workshop Exec Treats Customer With Respect
Nottingham, UK
Last Friday, a heart-warming scene turned bitter outside of a local Games Workshop store. Eye-witnesses on the scene tell a very odd story with a confusing twist. Amelia Crumpington, aged 85, was walking out of a Games Workshop store carrying shopping bags when she tripped on uneven pavement and fell. This happened just as a corporate higher-up from the Games Workshop was walking into the store. He quickly dropped his briefcase to help this elderly lady up and gather her things. But that is when it takes a dark turn.
It seems that once he saw the boxes of Citadel Miniatures that she had just purchased for her grandson's birthday, his tone changed. He suddenly stepped back and tried to act like he hadn't helped her, quickly walking into the store. But the damage had already been done.
We found him unemployed later that day and were able to catch up to ask why. "It's over for me. One small slip up like that and you're done in this business. It was a rookie mistake and I just wasn't thinking. 20 years ago I learned that you never treat customers like that.  Like stray cats: if you're nice to one, then you'll have a swarm of them gathering at your doorstep expecting you to respect them too. It's a slippery slope."
Local 40k Club Accidentally Plays Mantic's Warpath
Brisbane, Australia
A gaming club is in shambles after an innocent slip up causes a 40k club to start playing Warpath. Yesterday afternoon, authorities were called to the scene as a fight errupted in a gaming store.
One insider explains what happened: "Well as far as I can guess it started about 2 months ago. We were in the middle fo a game of 40k when we needed the rules for something. I don't remember what. So we looked in the main rulebook, then our army book. Still couldn't find it, so we checked all of our supplement books, and the FAQs, followed by the Errattas. Then we checked a couple rules put out in White Dwarves we had laying around, and  checked our Stronghold book and Death From The Skies. After an hour of searching through a stack of books, we finally found the rule we were looking for in a book. So we kept playing. It seemed beniegn at first, but after a few weeks, we noticed that we started referencing that last book more and more often. Some of us even switched armies to new ones as we played by this new book's rules. Finally on a whim we said, man that book is helpful,which book is that? When we looked at the cover, we couldn't believe what we saw. The rulebook to Mantic's Warpath game. That's when the fight errupted."

Another player had this to say, "We were shocked. I mean, I guess we should have noticed something was up sooner. Our games were shorter and we were playing differently, but at least the rules were making sense."
When authorities arrived, they were met with a startling scene. Blood and models strewn about the floor, the accusations of Heresy shouted at each other, and people being beaten with rulebooks. Arrests were made and the group has disbanded due to the mental trauma and anguish this event has caused.