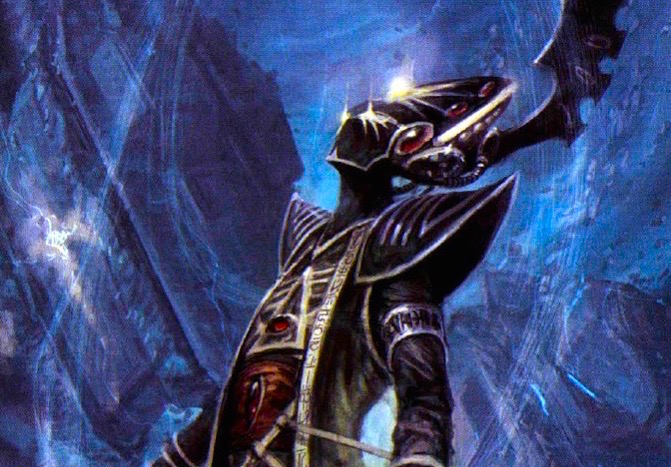 Eldrad Ulthran just issued an official call to battle – come see Warhammer 40,000 fans!
Th GW Facebook page just put up this 40K teaser and it ties together a lot of the recent rumors and mini images we have seen: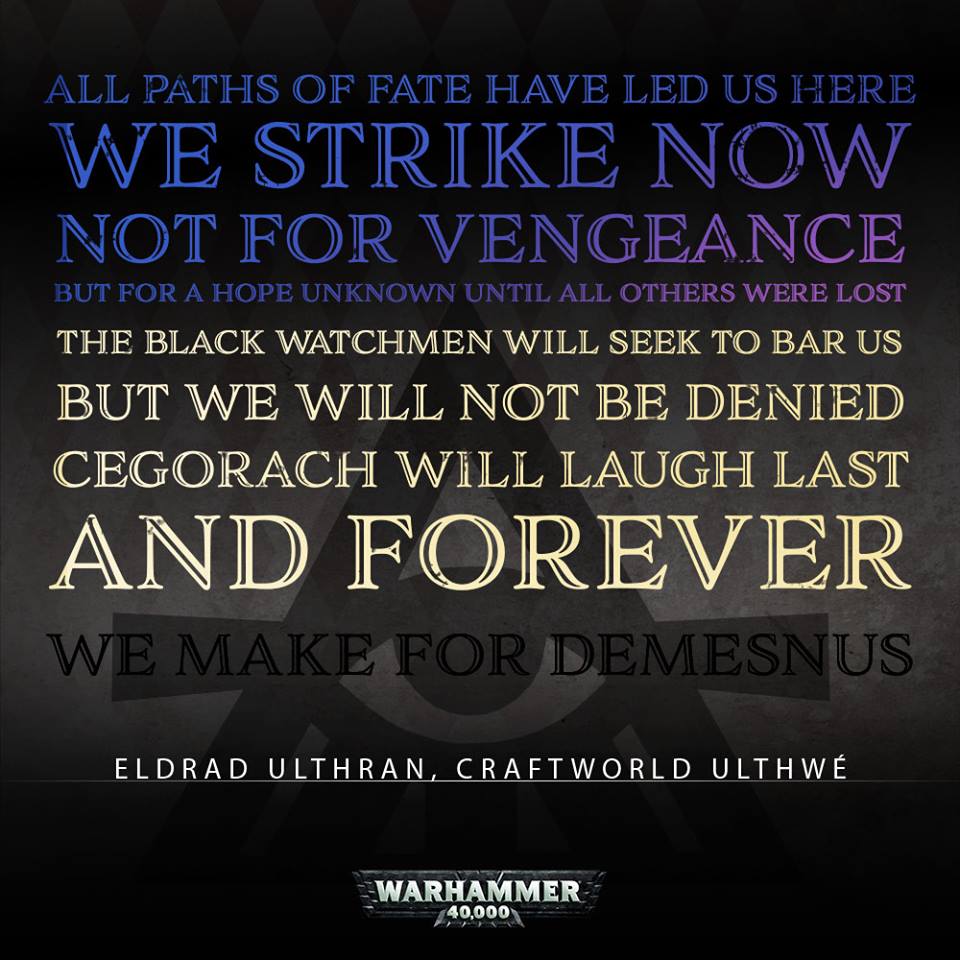 Ok, first things first – the new Eldrad Sprue has been sighted recently: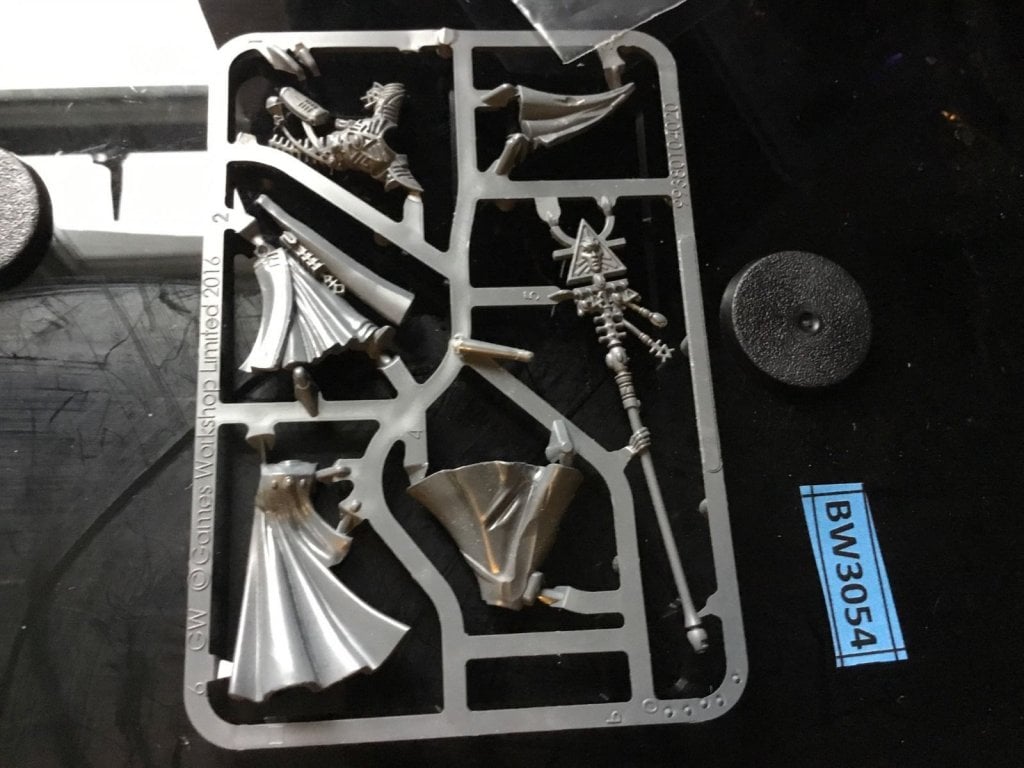 So we know he's coming.
Next we have been hearing that a Deathwatch Codex is hitting the shelves soon.
Finally we have the unfinished Chaos invasion of Fenris in the Curse of the Wulfen Campaign.
Breaking It All Down:
So let's take a look at exactly what we can glean from this teaser:
"All paths of fate have led us here"
Possibly a reference to Tzeentch involvement, or the actions of the Farseers themselves.
"We strike now not for vengeance but for a hope unknown until all others were lost"
Who knows, but I would think it's an action that either is somehow tied to Ynnead the Eldar's great hope against Slaanesh, or some other goal of striking against Chaos in a major way.
"The Black Watchmen will seek to bar us but we will not be denied"
Either a reference to the Deathwatch, or to the Black Legion as opponents – traditional Eldar enemies – I would bet it's Deathwatch to tie into the new codex.
"Cegorach will laugh last and forever"
Clearly Harlequins will be involved in some way.
"We make for Demensus"
Most likely the setting for the new campaign/expansion/etc…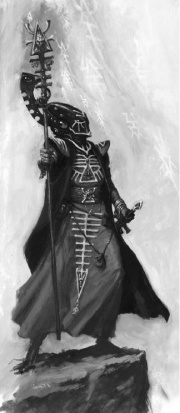 ~The Eldar are up to something! Start speculating in 3,2,1…GO!