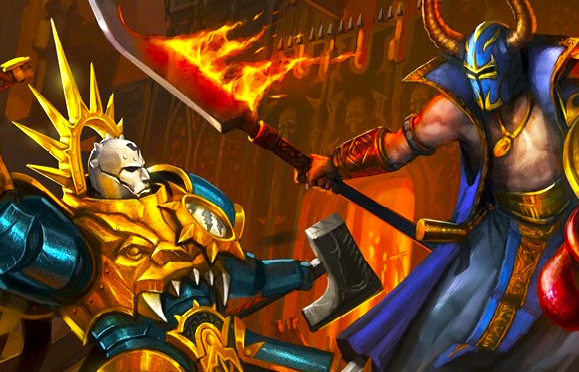 There's a new box set pic doing the rounds today gamers, take a look and decide if it's real.
This image has been doing the rounds for a few hours. But I want everyone here to approach it with caution before it explodes all over the web.
Image via Dakka's judgedoug 7-23-2016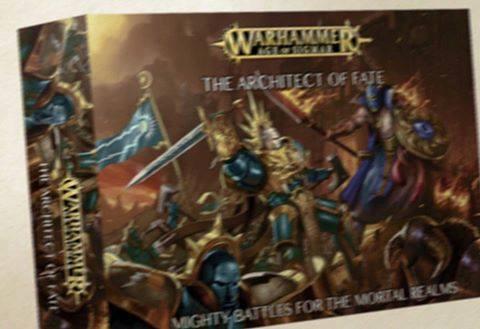 This is a very low resolution image, and there is some rough pixelation around the edges.  The source image is from the recent All Gates book seen below: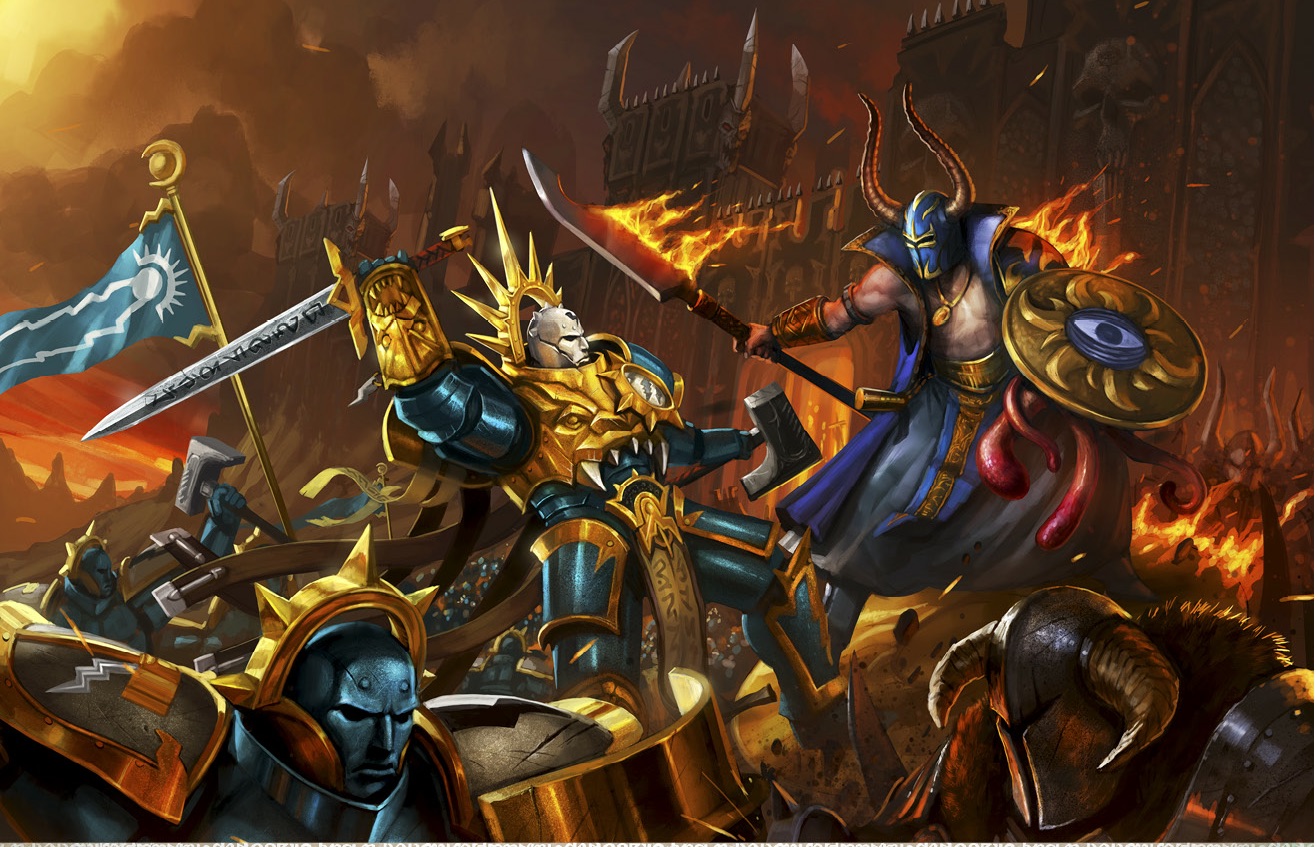 Some Points:
Usually, but not always, starter sets will use all new unseen artwork.
There has been no rumor talk of this product, but some other products like DeathWatch were successfully hidden right up till their release.
"Mighty Battles For the Mortal Realms" on the image does not match the original AoS motto "Mighty Battles in an Age of Unending War"
The font of the tagline on the image looks different from the standard Age of Sigmar motto font (see below)
The jury is out on this one, and we will have to wait and see if this pans out – but I'm leaning towards a hoax.
Feel free to pull out your magnifying glasses and see if you think the image is legitimate or a fraud.  For comparison, here are other Age of Sigmar box covers: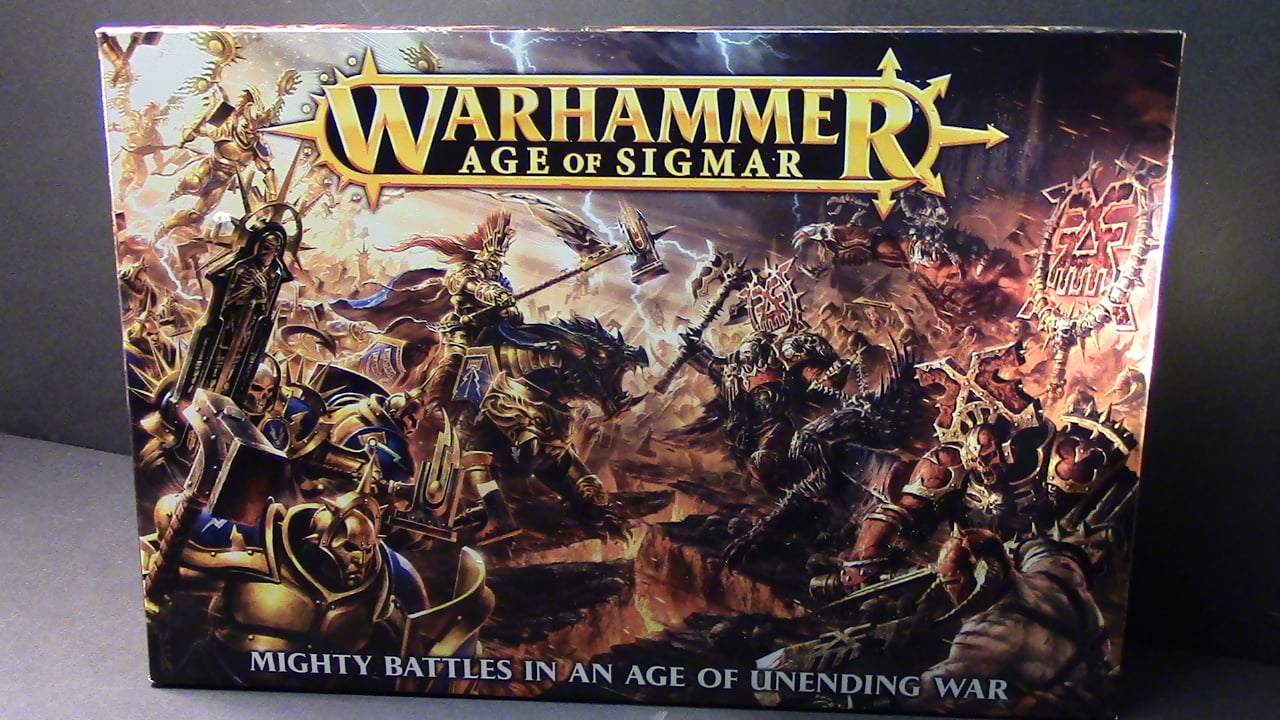 The Original Boxed Set: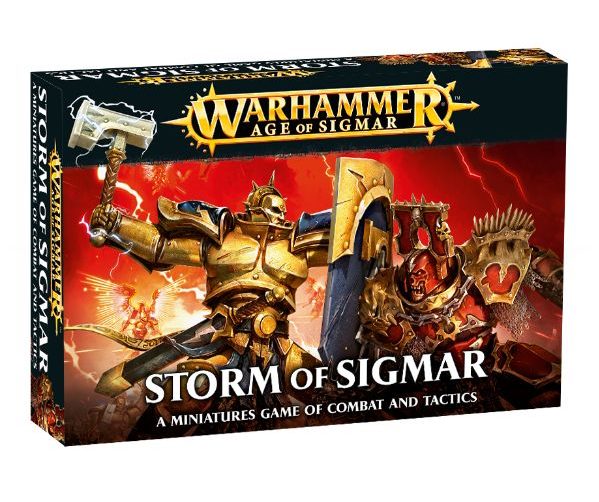 The brand new Storm of Sigmar quick start set.
~Knowledge is power – guard it well.