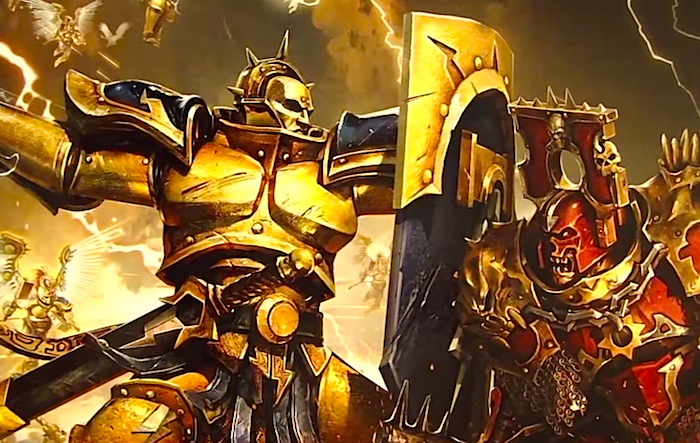 Age of Sigmar gets a new starter box, and that's not all!
images via Scanner 7-11-2016
Storm of Sigmar
$33
What we have here is a dirt cheap "mini intro box" into Age of Sigmar.  It's got a tiny fraction of the contents of the full sized $125 AoS Starter Set.  But then again that is by design. Note that $33 is even cheaper than some other recent offerings like Privateer Press' low, low faction starter boxes for V3, clocking in at $39.99
I really like the concept of "mini starters" – as it's just so easy to drop into a new game at this pricepoint. This one gives you 13 minis, the Age of Sigmar rules (how could it not), warscrolls, dice and everything you need to get started.  I bet this will be a big holiday stocking stuffer for GW!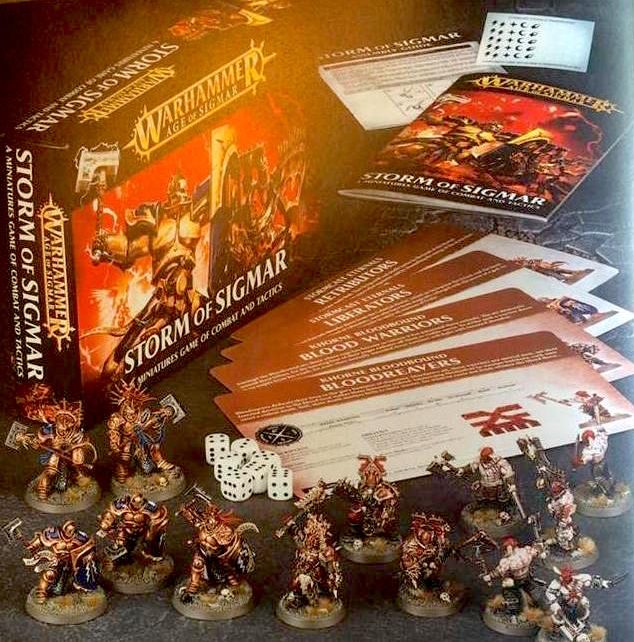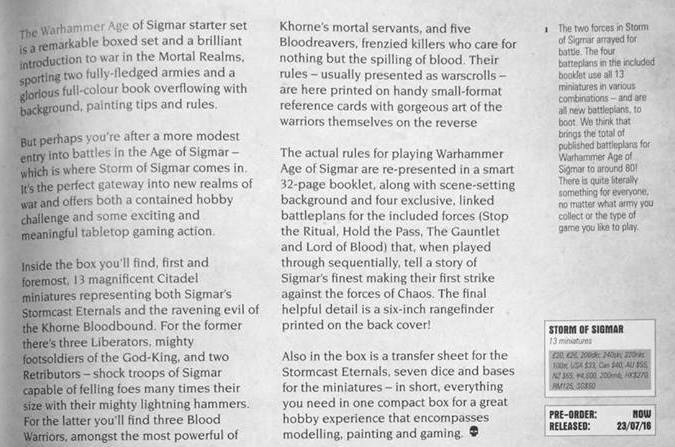 Getting Started with Age of Sigmar $8
Here's the little brother to the little brother starter set.  For less than the price of a single White Dwarf (the new one) you can get a neat little 98 page book introducig you into the world of Age of Sigmar with a ton of background, hobby, and a Stormcast Eternal stuck to the front cover.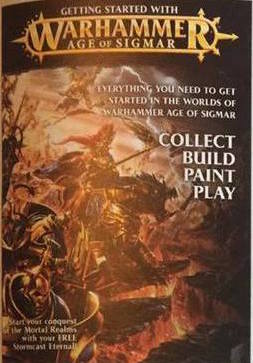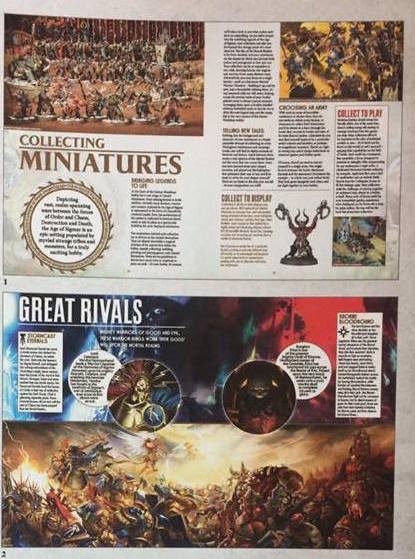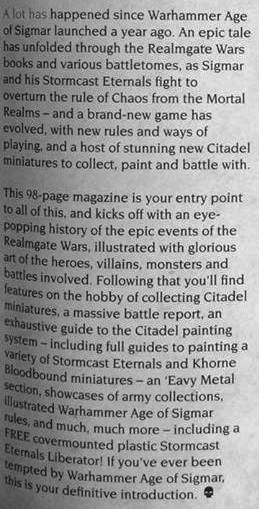 Have at it folks, with these 2 and the General's Handbook coming next week, plus the Global Campaign kicking off this week, it's clear GW sees this as THE MOMENT to reintroduce Age of Sigmar to the world as it enters its second year.
~This time it looks like it has what it take to go the distance.