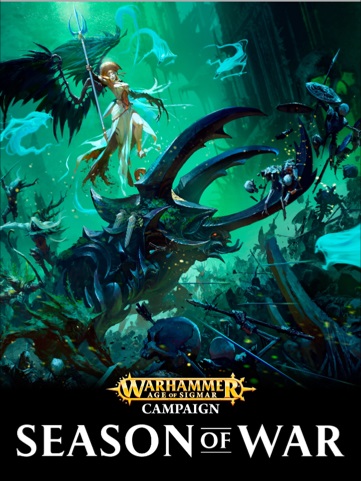 The Season of War Campaign Missions are here – take a look at the battles to come!
The new summer campaign from Games Workshop is getting ready to launch July 14th, 2016 – that's NEXT WEEK! You can already check out some of the battleground info inside the Age of Sigmar App. But we haven't seen any of the mission details – until now!
Spoiler Alert! If you want to keep the surprise from week-to-week stop reading now.
Seriously – Spoilers for the missions ahead.
Still Here? Well then here we go.
via Spikey Bits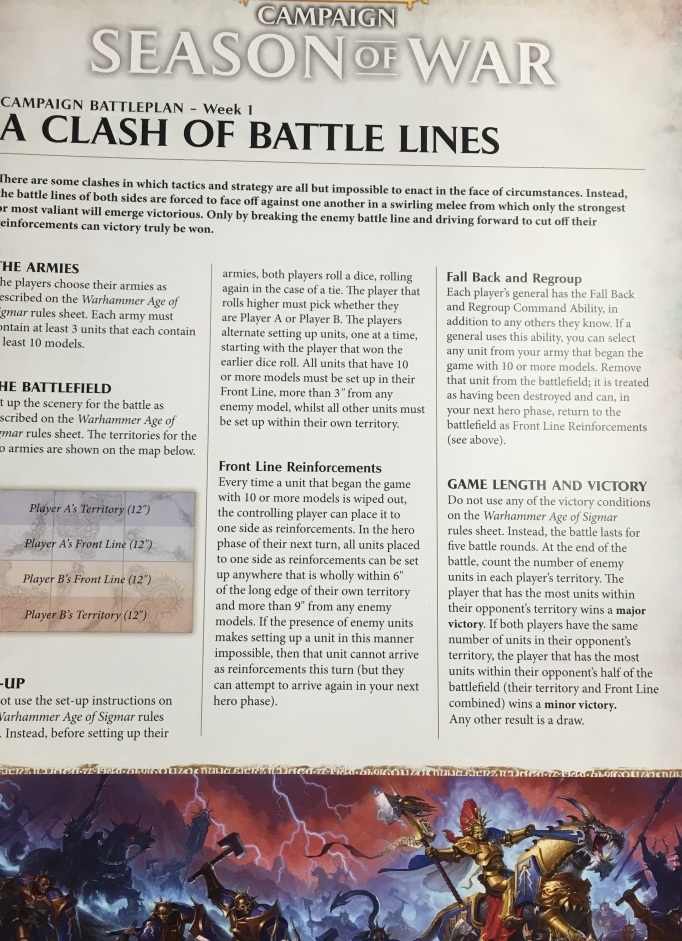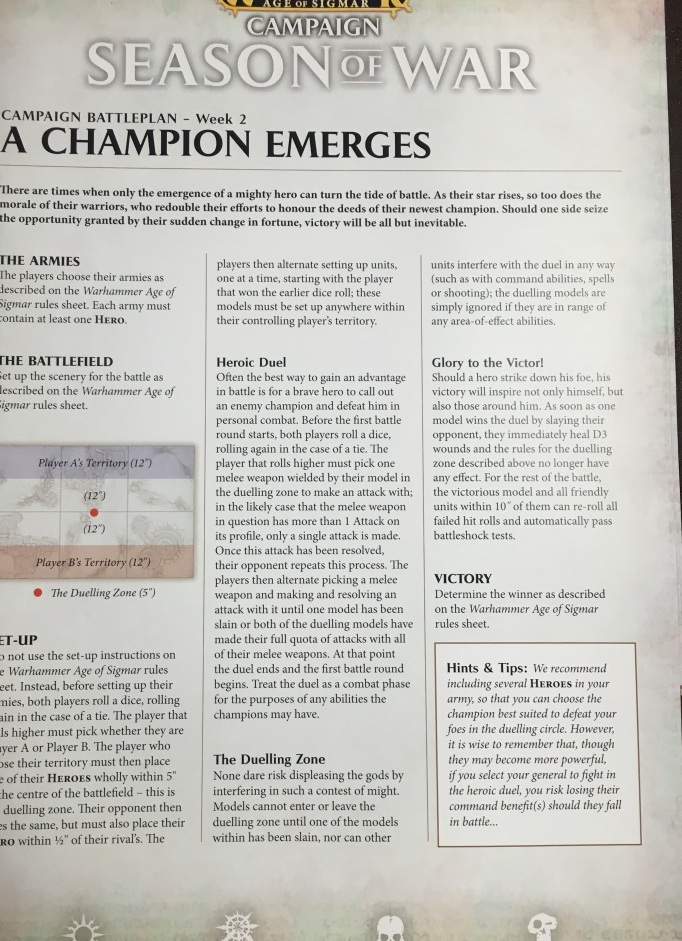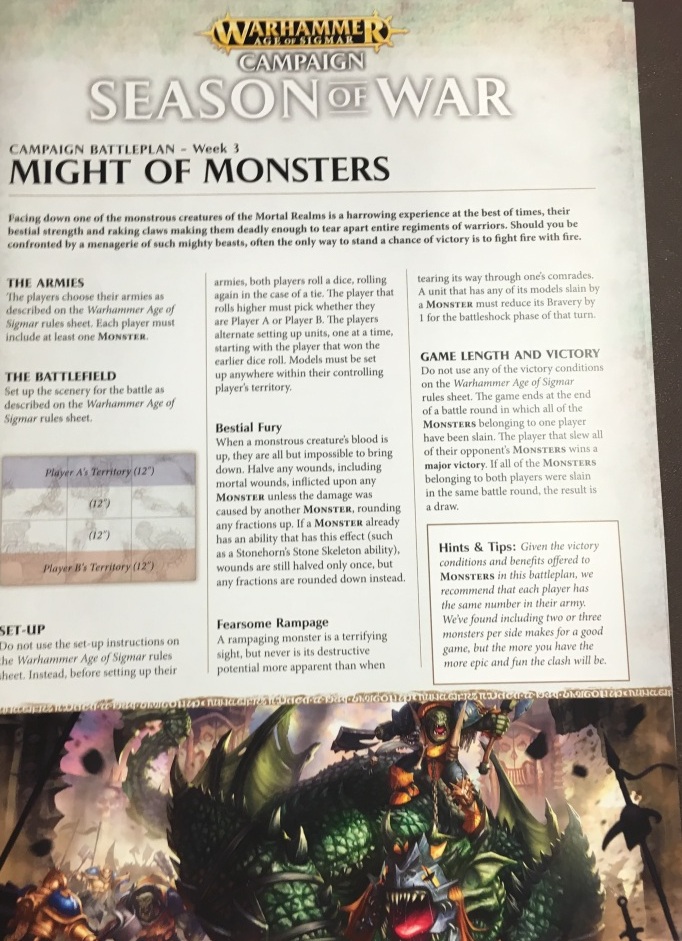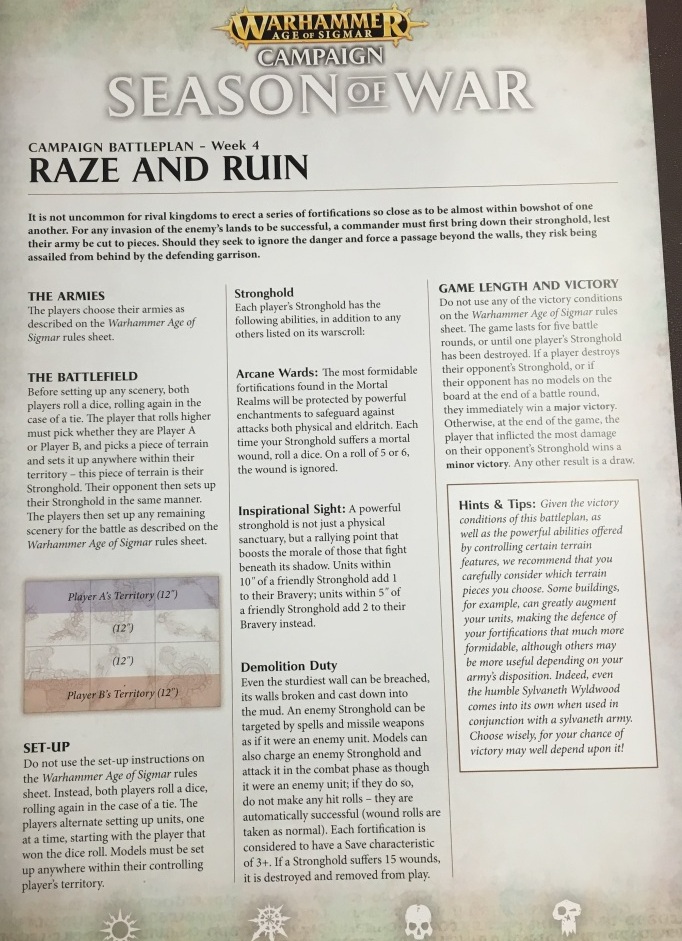 These missions are for the Global Campaign which you can take part in – just head to your local Games Workshop store or join the campaign by heading to one of over 1000 other gaming stores around the world participating.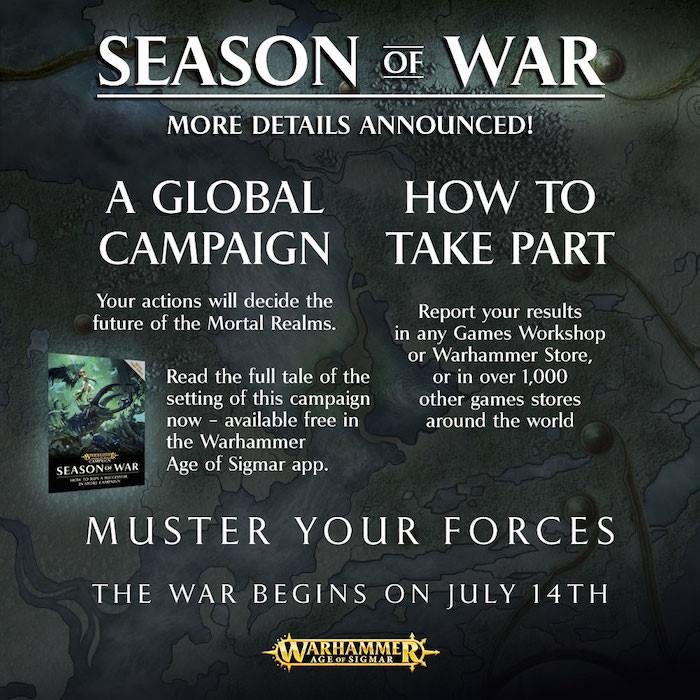 We haven't seen a Global Campaign from Games Workshop in a LONG time so I'm really glad they are bringing it back. I am also glad that each store will have a passcode that must be used to report the results. This should hopefully cut down on any Tau-level* shenanigans for this campaign.
via Scanner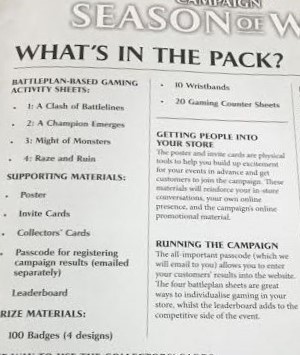 Hopefully with this campaign starting on the 14th, the new General's Handbook coming on the 23rd of July, and this new level of fan interaction from Games Workshop we'll see a resurgence of excitement for Age of Sigmar.
Will GW be able to capture some of this momentum and turn it into a big hit or will the hype-train get derailed? Time will tell!
*If you get the reference then you KNOW what I mean. If you're a current Tau player and have no idea what I'm talking about then you weren't part of the problem – don't worry about it.