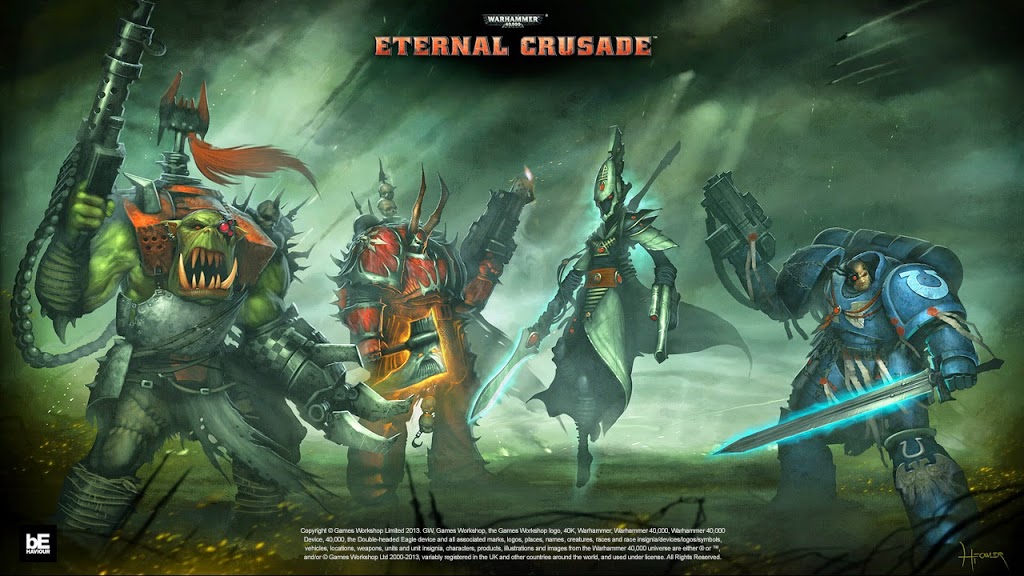 Behaviour is back with a new Livestream update! Eldar psykers get some new toys and MORE!
via Eternal Crusade
Brent Ellison, Nathan Richardsson, and Katie Fleming recently gave a Production Update (Nathan's Beard!, Twin-Linked Avenger Shuriken Catapult, Fusion pistol, Eldar psychic powers, camera updates), played live with fans, and answered Q&A!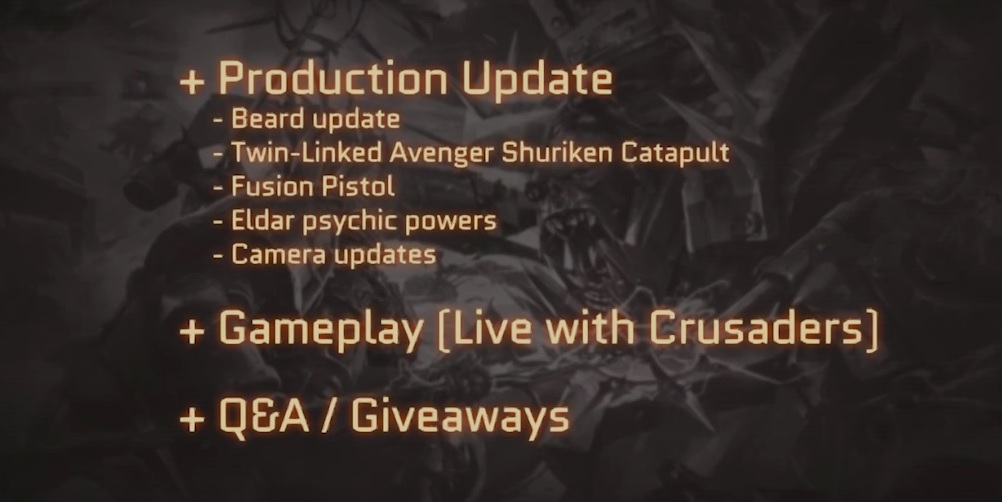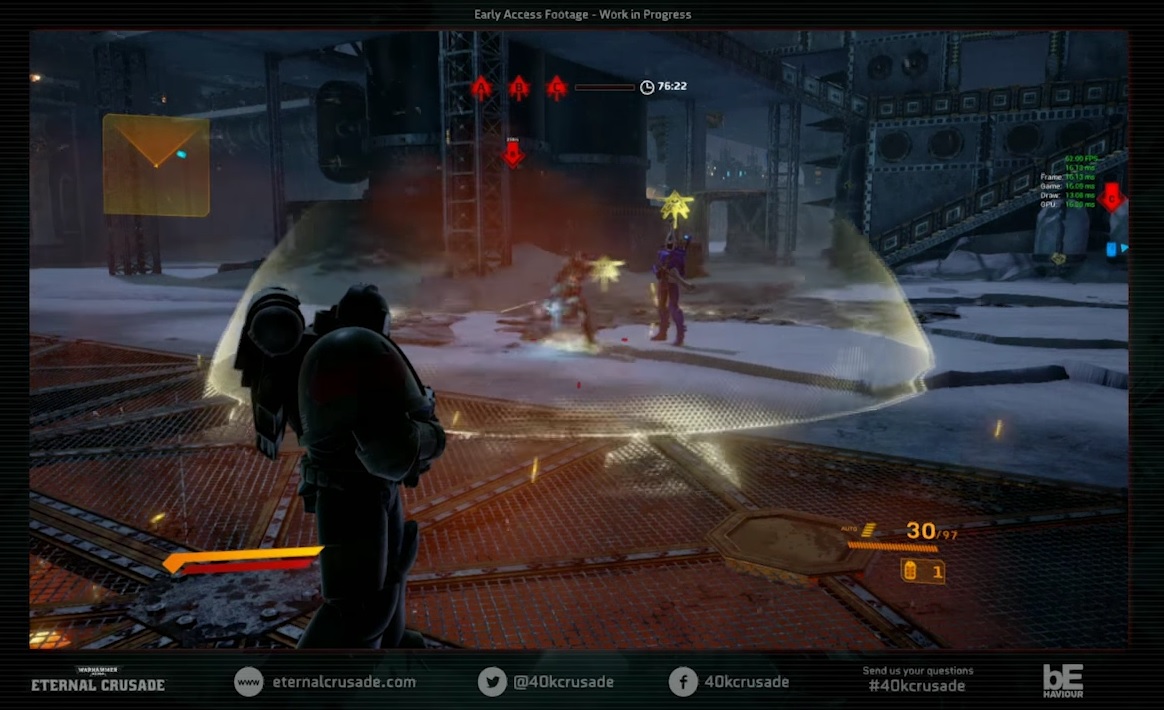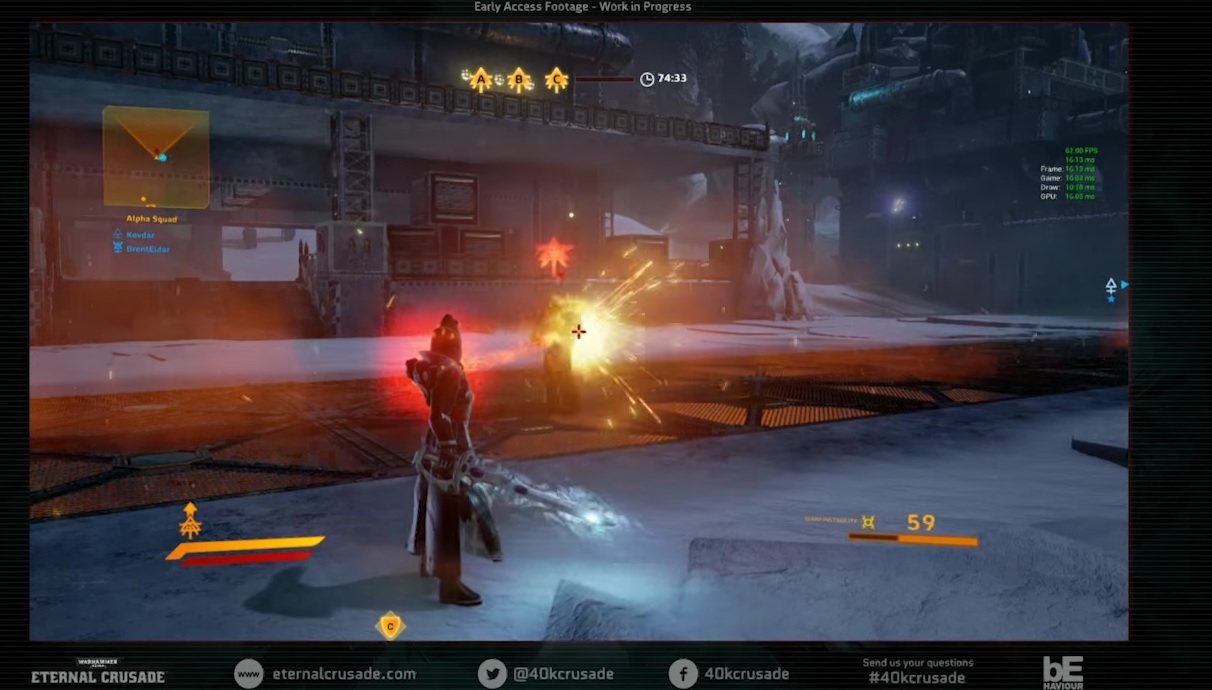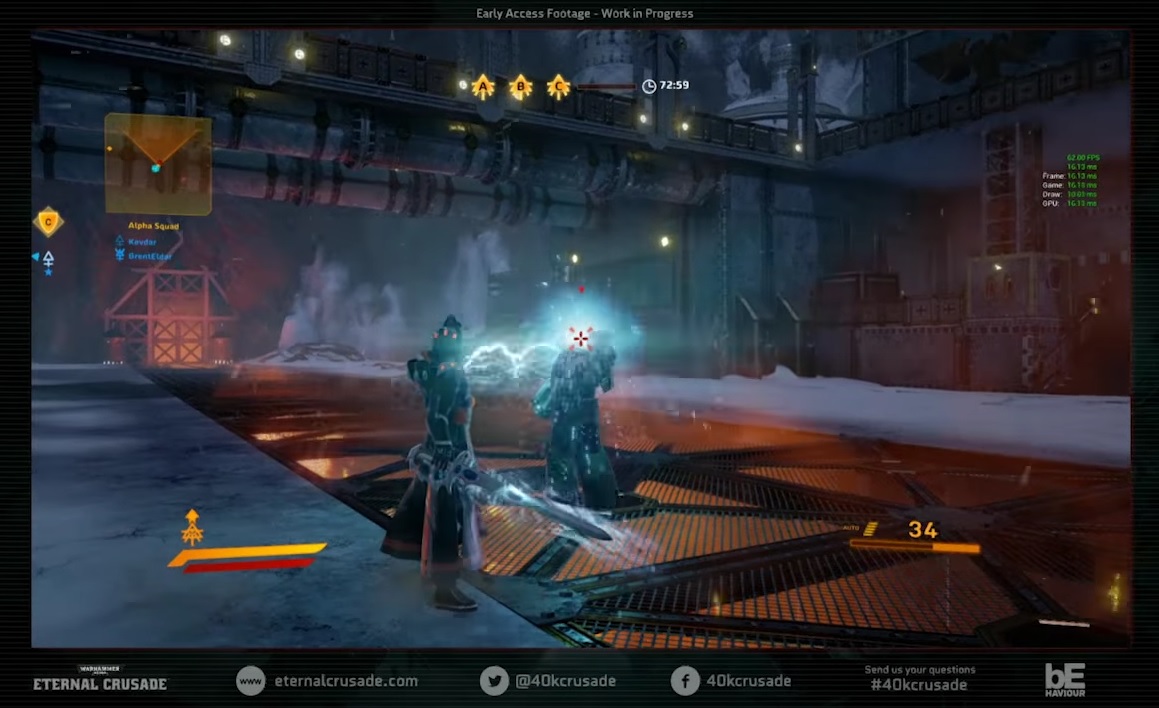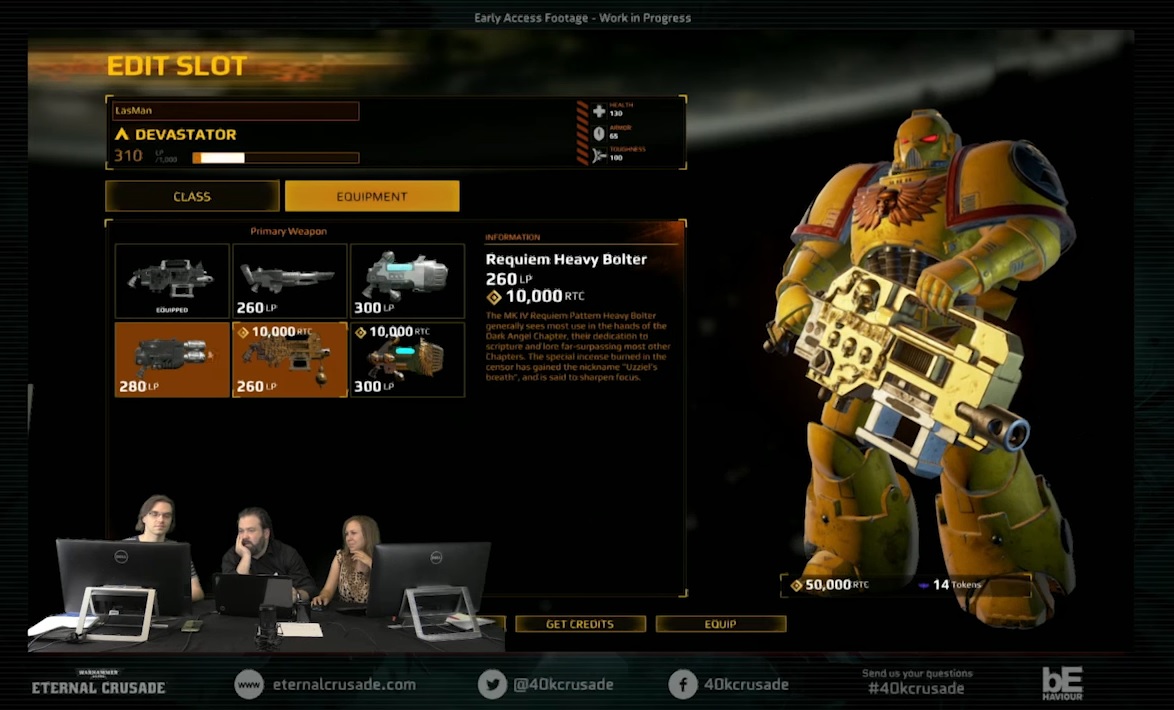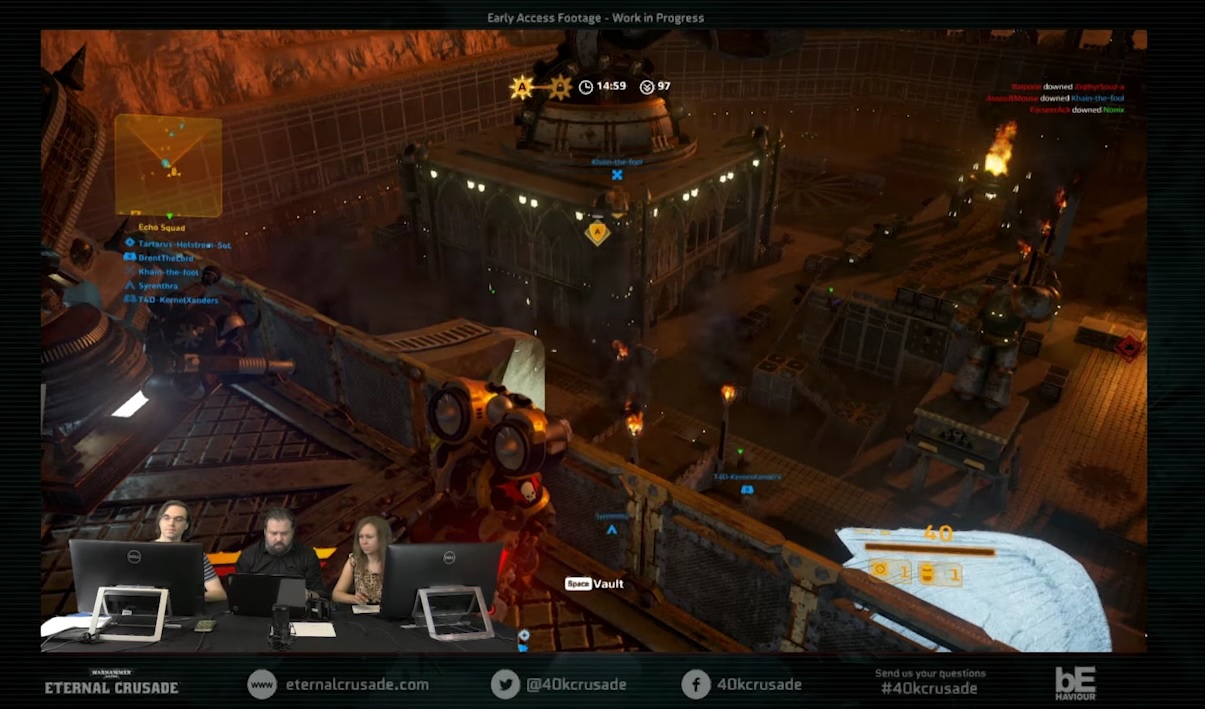 It's still all Early Access – footage and everything else is still subject to change!
This live stream was really cool for any fans of the Eldar – they got 3 new powers direct from the lore AND they showed off an early iteration of the Warp Charge System. I'm personally really glad to see the Warp Charge system in place so those heretic psykers now have to use their abilities wisely and not spam them…Not that I'm bitter or anything.
Tons of weapons got some love as did the game camera. Players will be able to actually aim below themselves when they are behind cover – for example if you're guarding a wall you can now fire at the enemies below you but on the otherside of the wall. They wrap-up the Livestream with gameplay and FAQ as well.
If you like what you see and want to jump in NOW you can join their early access program – just remember it's not done yet but they are working on it and constantly improving.