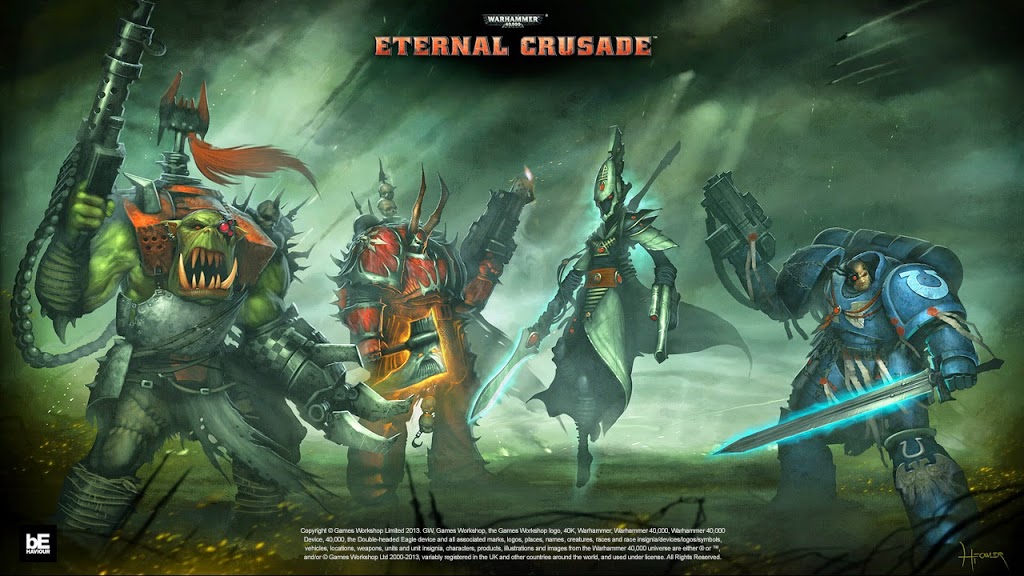 Eternal Crusade Livestream is back again – this time with Chaos Psychic Powers & More!
via Eternal Crusade
Nathan Richardsson, Brent Ellison, and Katie Fleming recently gave a Production Update (Beard update, Chaos psychic powers, Tempest Launcher), played Eternal Crusade live with Crusaders, and answered Q&A!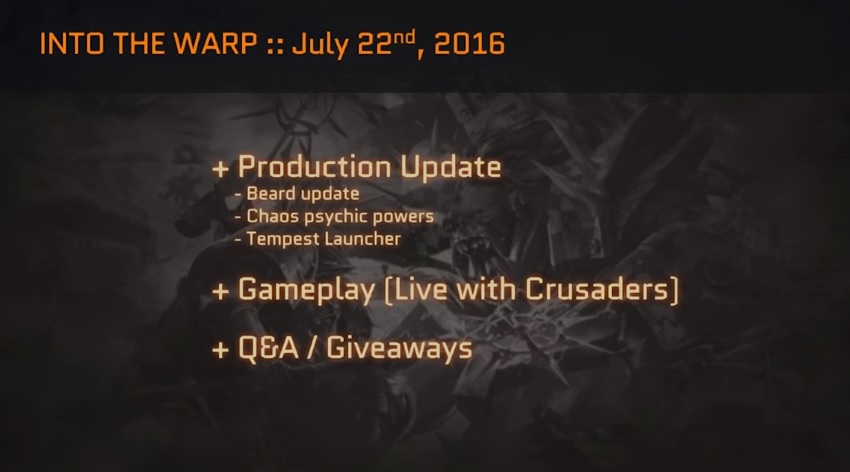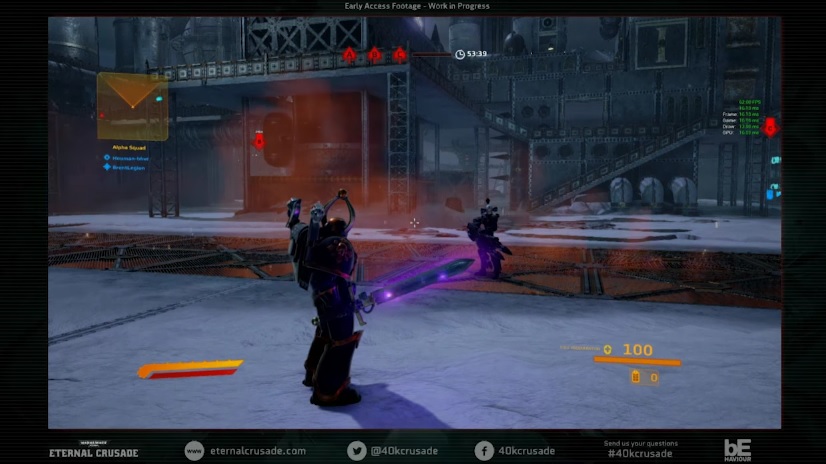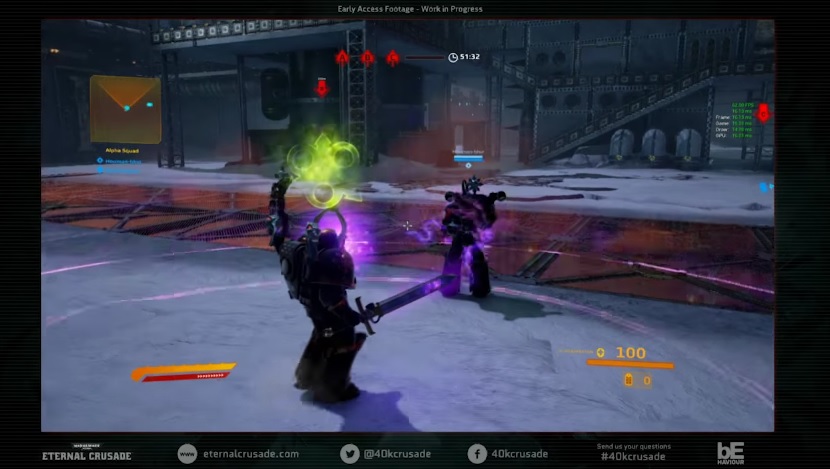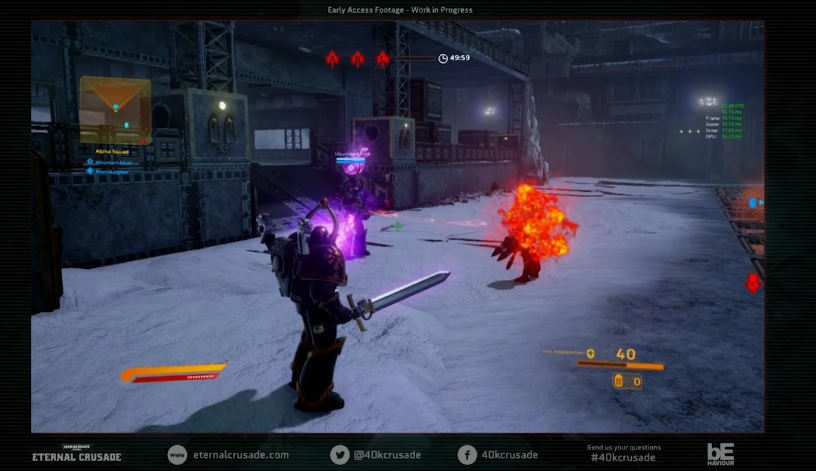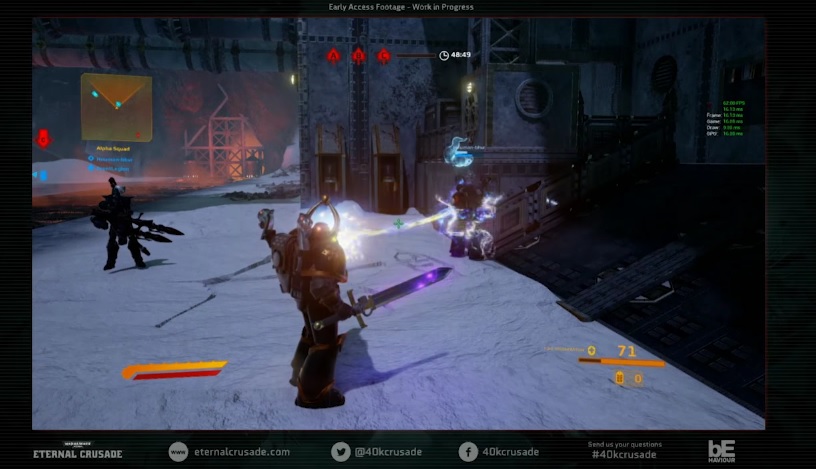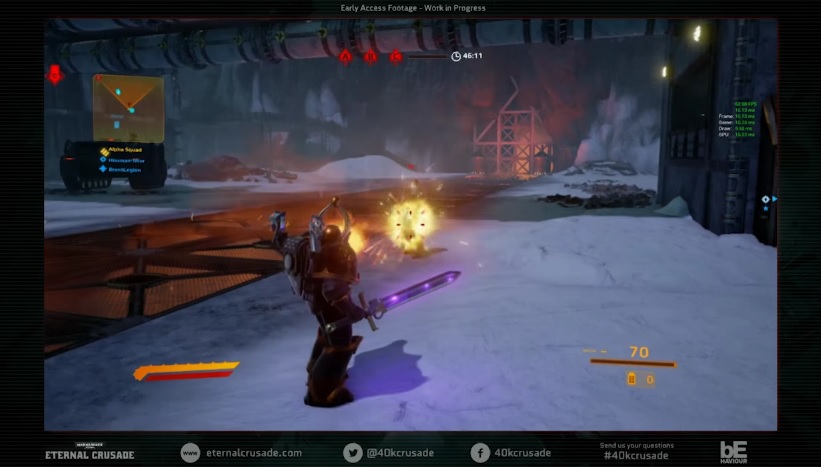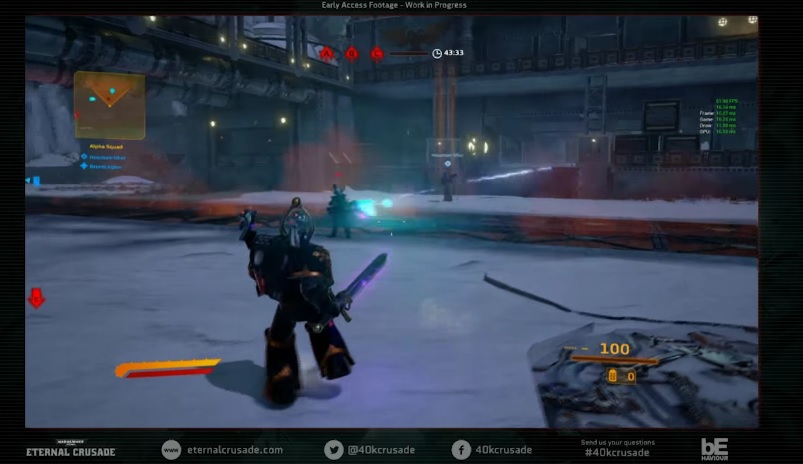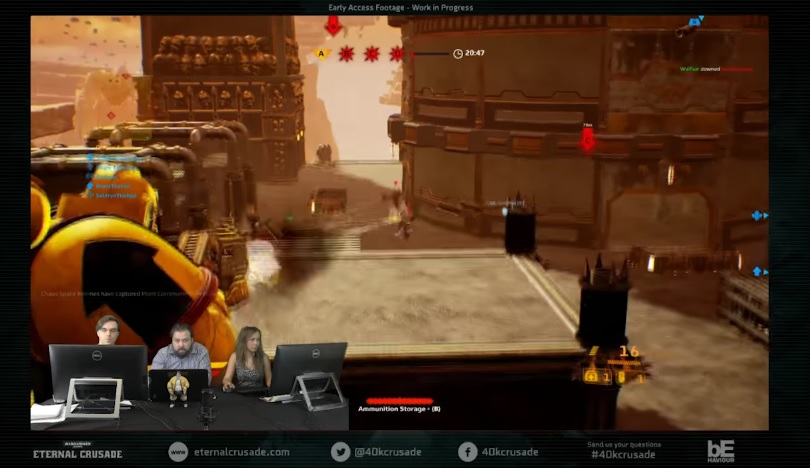 It's still all Early Access – footage and everything else is still subject to change!
During the Livestream they covered all the healing and damage powers for Chaos. They are definitely unique and flavorful powers that will help differentiate them from Space Marines. On top of that, they showed off the Tempest Launcher for the Dark Reapers – Now the Eldar have a great Burst-shot weapon to hit targets behind cover.  Naturally they do have an Q&A session while they are playing so you'll have to stay listen to the full episode to hear all the cool stuff on the way.
Again, a lot of the VFX are not finalized and damage/healing of the powers aren't finalized. They are going to put these into testing and will be updated and tweaked they progress.
If you like what you see and want to jump in NOW you can join their early access program – just remember it's not done yet but they are working on it and constantly improving