Geekery: Guardians 2 Villains Crash SDCC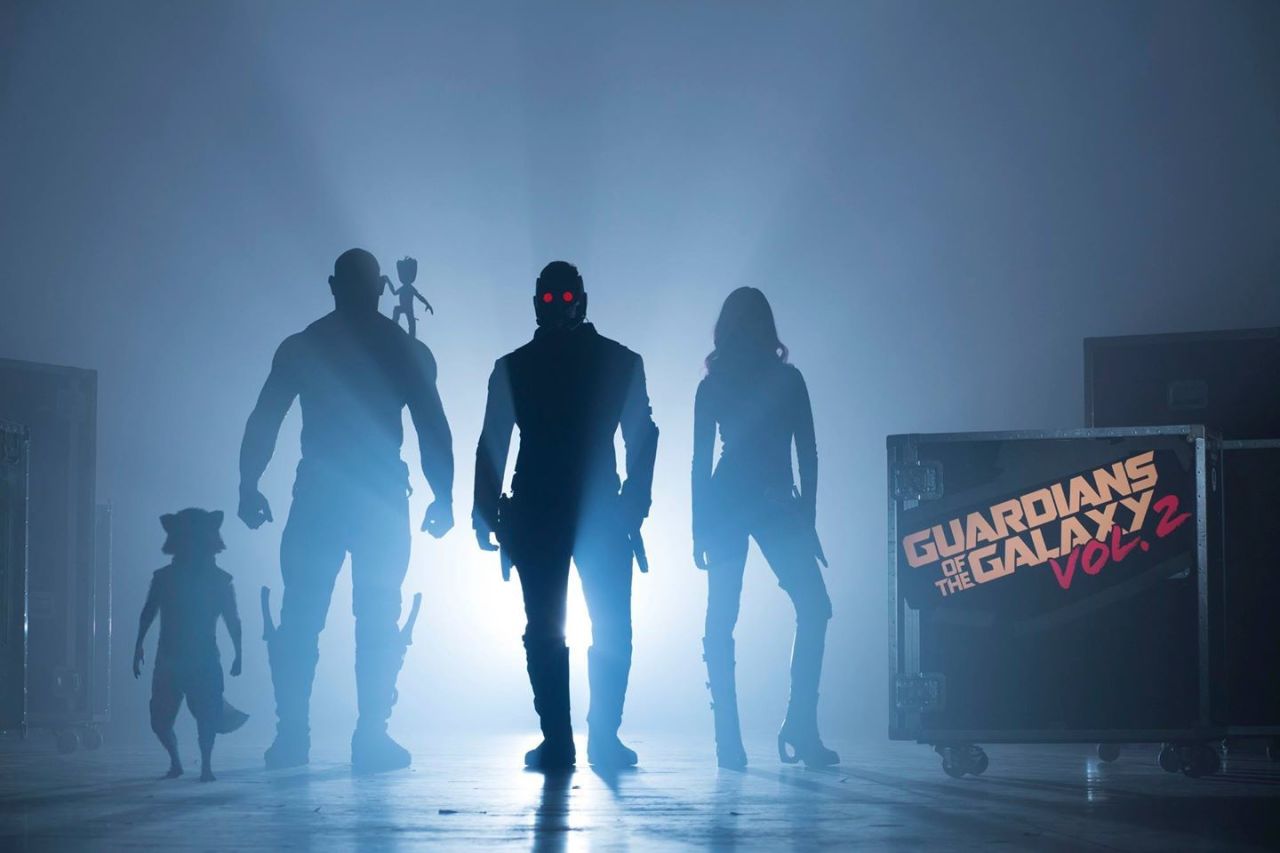 The Ravagers are back – with Taserface heading up the horde! Plus Kurt Russel and Sylvester Stallone casting updates!
Guardians 2 principal shooting wrapped a few weeks before SDCC, and they just couldn't contain themselves. They took over Hall H for a raucous panel…
The ravagers took over the stage from the get go. A bit on the motly crew:
Taserface, played by Chris Sullivan, is a familiar face if you've kept up with Guardians on the page – he was introduced in 1990, in Guardians of the Galaxy #1. Director James Gunn describes him as, well… "… we have the head of the Ravagers as a real dumbass. A very powerful guy. I decided he named himself and called himself Taserface." Not sure how much the MCU version will have with the comic book character. Will have to see how that plays out.
Scrote (Mike Escamilla) is likely the same race as Broker given the skin/teeth/eye similarity. Brahl (Stepehn Blackehart) is a body shifting Achemonian who is able to avoid attacks and move through objects. The Gaurdians took him out at one point in the comics.
And they dragged in Jimmy Urine of Mindless Self Indulgence (SLYT – NSFW – Pokemon) to play a guy named Half-Nut.
Tim Gunn showed them off on Instgram following the panel…
Other reveals from the panel:
It's been confirmed that Sly Stalllone is part of the cast. There are thousands of possibilities for who he's playing. All we get for now is: "it's a very, very key, important role. It's not a huge role. He's a great and key supporting actor."
Subscribe to our newsletter!
Get Tabletop, RPG & Pop Culture news delivered directly to your inbox.
Kurt Russel is playing Ego – yes, the planet – aka Star Lord and Peter Quill's dad. Ego is a product of Lee and Kirby circa 1966. He was created by The Stranger to fight Alter-Ego in a test of strength. Ego is super smart, can control his own mass, absorb living things for energy, and produces psionic powers. He also has internal organs like a person. In early books Ego tried to take over other worlds, but got his ass kicked by Thor. You know, the kind of stuff you tell non-comic book people about and they look at you like you're a lunatic.
Anyway… they showed off his human form costume that's pretty tame for a giant, purple, living planet with a goatee to wear…

The cast from 2014 are returning, and we're getting some new faces: Elizabeth Debicki (Ayesha), Nathan Fillion (Simon Williams – he was in part one, but voice only), and Pom Klementieff (Mantis) among others. 
Baby Groot is going to become an even bigger thing after this comes out… Gunn decided not to bring the character back at his full size.
Gunn revealed to Collider: "I was writing the treatment for the script, I already knew who Quill's father was at that time, and to be completely honest – and I've never said this to anybody – I was going to make Groot a grown Groot. And I thought, well, wait a second. Baby Groot offers a whole new way of looking at the movie and a new way to go into it. It's about a family, and how they are all around this younger character is going to make a big difference, and suddenly everything opened up for me".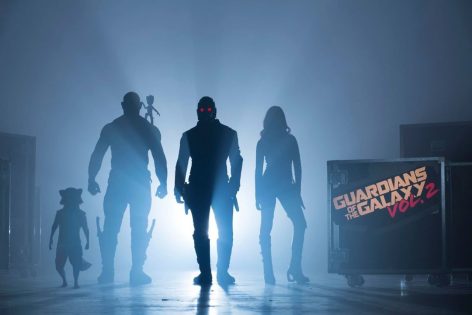 That's all I've got for now. Be on the look out for the first trailer in the next few weeks.
Guardians of the Galaxy Vol. 2 is due out May 5, 2017
Are you ready for another awesome mix tape?