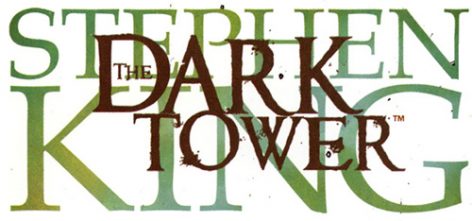 Details about Roland's journey continue to drop – check it out!
If you have not read the books: there are spoilers in this post.
Some new on set photos from the Brooklyn shoot. Idris Elba battles with Jackie Earl Haley – who plays Sayre.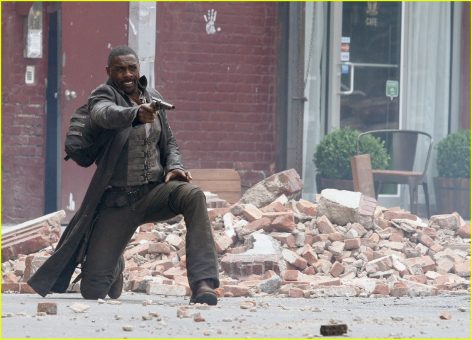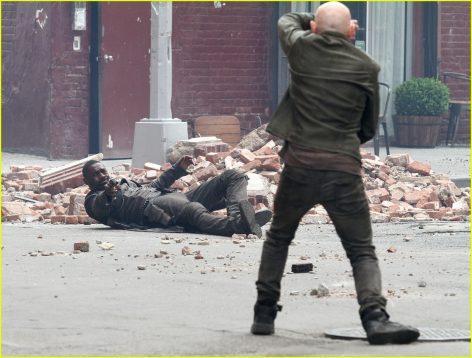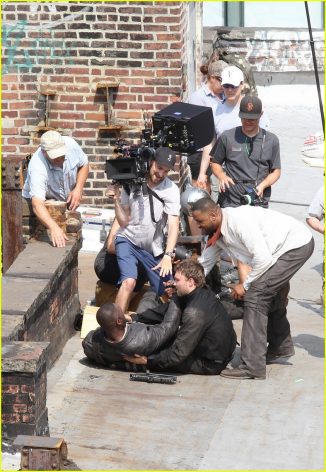 Getting a little help from his stunt double.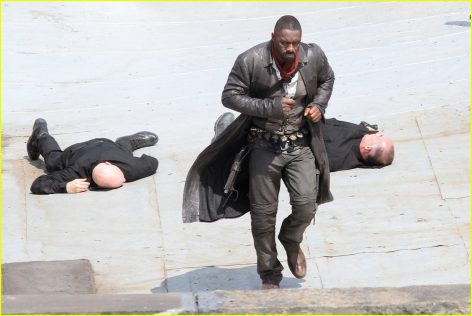 On the opposing side: check out this awesome photo of Matthew McConaughey as the Man In Black walking through the Dixie Pig – home away from home for vampires, animal-headed Taheen, and other monsters. Note the sigil of the Crimson King.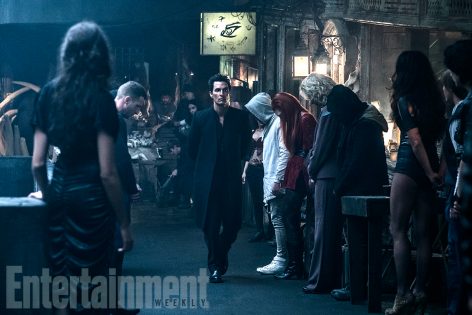 McConaughey had this to say about taking on Walter aka Flagg: "They wanted to go very human and grounded with this. Obviously there are mythical proportions of good and evil in Walter. But we didn't want to go overly fantastic. That would drop the humanity. So Walter, for me, is a man who exposes hypocrisies… You know, he's not literally the Devil, but I sure as hell think about him like the Devil. I think like the Devil would. There's a great Black Sabbath line that fits the guy very well: Follow me now / and you will not regret / leaving the life you led / before we met."
The Dark Tower is close, now. The Crimson King awaits. Soon Roland will raise the Horn of Eld. And blow. pic.twitter.com/rqGSKM3dWL

— Stephen King (@StephenKing) May 19, 2016
Roland picked up in the last installment of the book series. Director Nikolaj Arcel – along with Stephen King – have confirmed that the movie will serve as a sequel of sorts to the books. From Arcel:
"The hardcore fans of The Dark Tower series will know that this is actually a sequel to the books in a way. It has a lot of the same elements, a lot of the same characters, but it is a different journey."
If Roland has the horn in his possession at the start of the movie the narrative is being rebooted, which allows them to avoid a direct re-telling and keeps with the meta-narrative of the books.
What are your thoughts on the reboot aspect? Excited for a new plot line, or does this make it a pass for you?