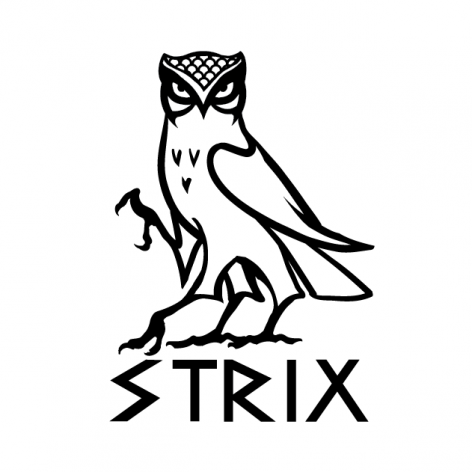 Two Privateer Press alums come together to publish a beautiful macabre art book.

Strix Publishing is Simon Berman's – formerly of Privateer Press – newest venture.
Strix is the natural product of [Berman's] career after nearly a decade of work in traditional games publishing. Over the past years I've had the pleasure of collaborating with countless talented writers, artists, and editors. These creators come from diverse backgrounds and disciplines, but they all possess unique visions, compelling voices, and formidable expertise. Strix is a platform to share their work in ways that truly do them justice.
The boutique publishing house specializes in anthology fiction and high quality art books. They've run several successful crowd funding campaigns for The Book of Starry Wisdom: Apocrypha of Lovecraft's Cthulhu and Eliza Gauger's Problem Glyphs.
Enough with the introductions, let's get to what I'm really excited about right now…
Their most recent project is beautiful collection of photographs of Jason Soles' bronze sculptures. If you're a Giger, de Sagazan, or Kuksi fan you really need to take a look at the Kickstarter for this…
Jason Soles is best known as the lead developer and designer of Privateer Press' award-winning miniatures war-games, WARMACHINE and HORDES, but he is also an accomplished and renowned sculptor. For almost two decades Soles has produced an array of unsettling works in a variety of mediums.

For over a decade Soles has tirelessly refined his craft. His earliest sculptures were assemblage pieces cobbled together from old anatomy models, wire, found objects, and, invariably, fragments of tooth and bone. Clay has long since become his favorite sculpting medium, specifically oil or wax-based clay. In time he began reproducing his works in plaster and polyurethane resin, and, ultimately, lost wax casting in bronze.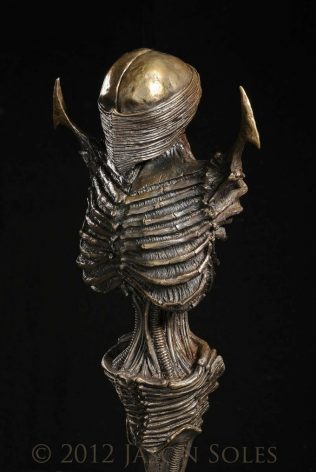 APOCRYPHA: The Art of Jason Soles collects hundreds of photos of his works for the first time. This premium edition art book is 9 x 12″, approximately 125 pages, features a beautiful matte hardcover with spot gloss treatments, and is bound with Smyth sewn binding allowing it to be opened and lain flat to fully display its full color photographs. Created in collaboration with Strix Publishing, and including a foreword by noted artist George Higham, this book will be a stunning addition to the collection of any connoisseur of the dark arts.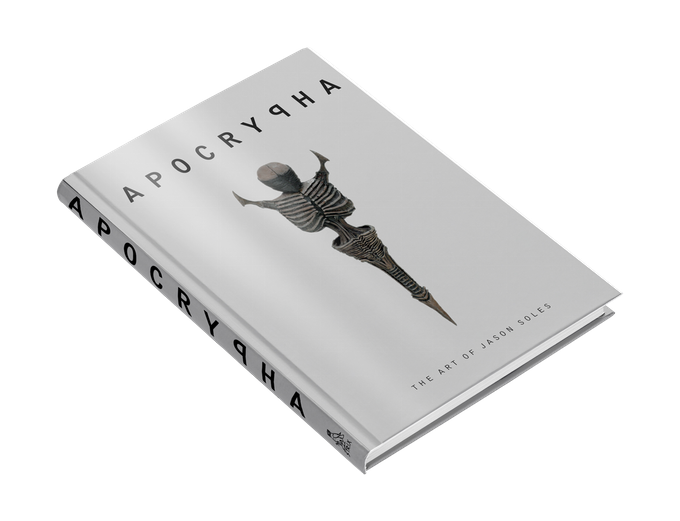 APOCRYPHA: The Art of Jason Soles is included with all rewards starting at the $45 reward level. This book is expected to retail for $49.99, and we are pleased to be able to make it available at a lower price for our Kickstarter backers. All rewards that include the physical book also include a digital eBook version. The digital edition is also available alone as a reward at the $30 level, and has been made available primarily for international backers who wish to support this Kickstarter but are unable to afford international shipping.
The backing rewards include resin casts of some of Soles' sculptures…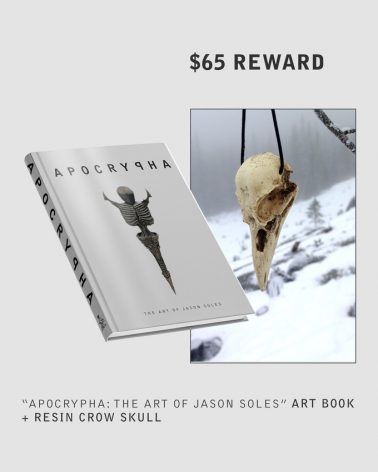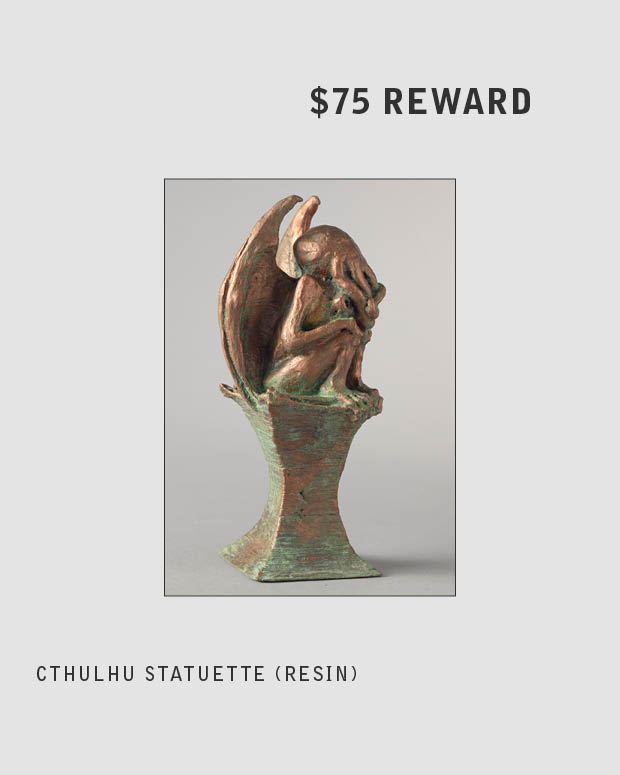 It's great to see projects like this showcase the great talent this industry houses – the models that make up our armies are just the tip of the iceberg. I hope we see more like this in the future – from Strix Publishing and others.
What do you think of Jason Soles' work?