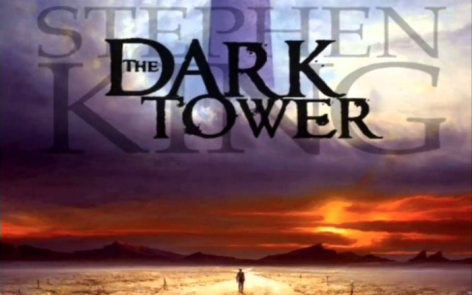 Filming has begun… and the first photos of the protagonists are here. Check it out!
For those unfamiliar – the series in two sentences: The Dark Tower is a story of frontiersman knight Roland Deschain's journey to save his decaying home, Mid-World. His quest leads him on a trek to the tower that stands at the nexus of time and space.
The project has been under development since 2007, and was first picked up by JJ Abrams before he was tapped for Episode 7. It's picked up a lot of steam and a new director  last year, and the crew has been on set for the last few weeks. They filmed in NYC last week – the public shoots have given us a first look at Idris Elba as Roland Deschain and Matthew McConaughey as Randall Flagg.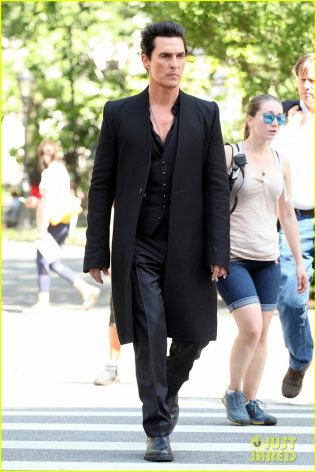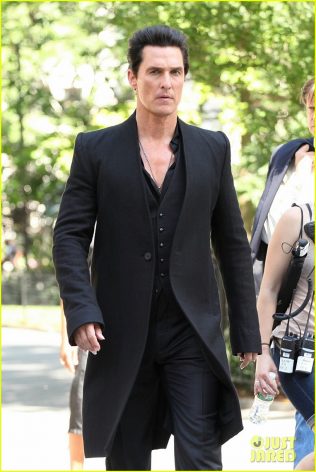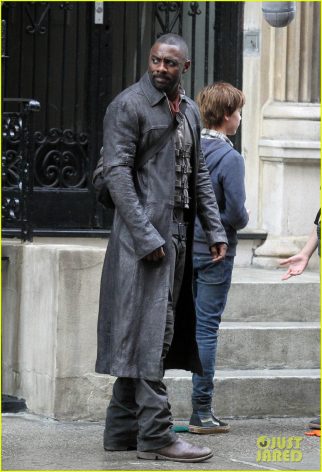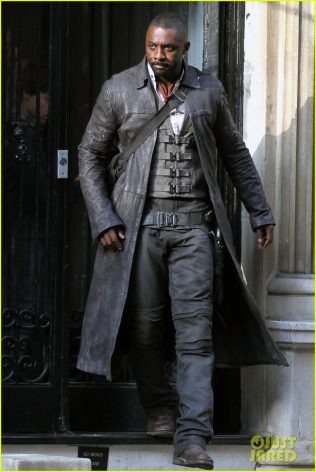 And a slightly dressed down Roland from a shoot in Cape Town: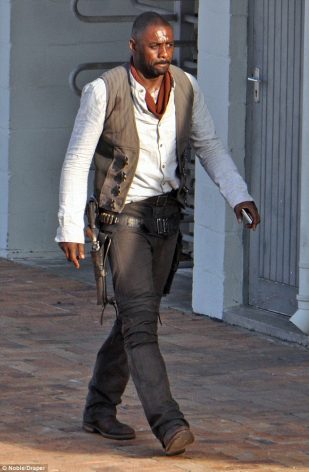 A bit about the production: Nikolaj Arcel is directing, and has a writing credit. He's got some good writing projects under his belt, mainly in his native Denmark  – including the TV adaptation of The Girl with the Dragon Tattoo. He's joined by Akiva Goldman, who worked on Fringe for several years and picked up an Oscar for A Beautiful Mind.
Cast includes: Jackie Earle Haley, Abbey Lee (Fury Road), Claudia Kim (Marco Polo), Katheryn Winnick (Vikings), and Michael Barbieri. 
Release date is February 17, 2017.
Are you buying a ticket?