Geekery: Rocket & Groot Join NASA on Mission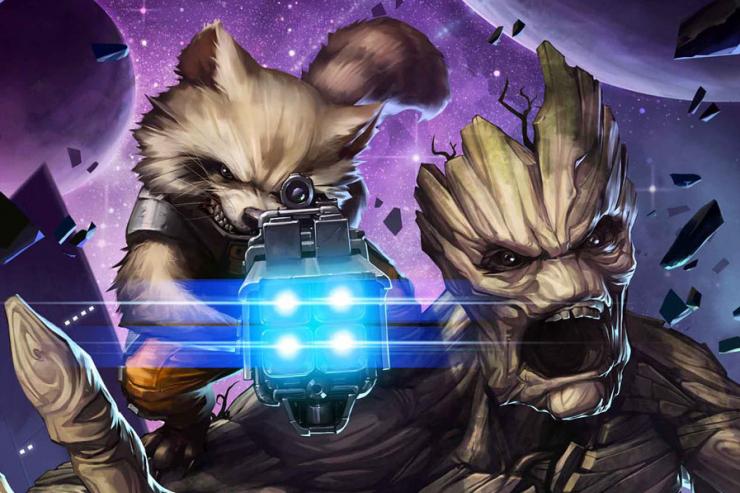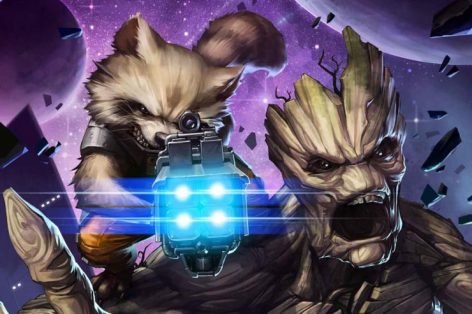 Marvel has teamed up with The Center for the Advancement of Science in Space for a special project…
Typically we see this kind of thing on t-shirts, posters, and lunch boxes… but this time Rocket and Groot are really going to space on an official CASIS patch.
The ISS-CASIS team put out this release to go with the video:
The Center for the Advancement of Science in Space (CASIS) today announced the unveiling of its latest mission patch, designed by Marvel and its Marvel Custom Solutions Group. The mission patch developed by Marvel represents all payloads intended for the International Space Station (ISS) U.S. National Laboratory in calendar year 2016. CASIS is the organization responsible for overseeing research to benefit life on Earth using the ISS U.S. National Laboratory. The announcement was made at Comic Con in San Diego, CA.

Marvel Custom Solutions works with a variety of partners to bring its characters to life in products outside of Marvel comic books, and through its partnership with CASIS, Rocket and Groot from the popular series Guardians of the Galaxy will now adorn a mission patch for the ISS National Lab. During 2016, over 100 science investigations are intended to launch and be conducted on the ISS National Lab representing life and physical sciences, material sciences, technology development, Earth observation and student inquiries. Additionally, later in 2016 CASIS will announce an education flight contest focused on Rocket and Groot intended to inspire, excite and mobilize the next generation of scientists and engineers.

"A major mission for us here at CASIS is to find unique and innovative ways to bring notoriety to the ISS National Laboratory and the research that is being conducted on our orbiting laboratory," said CASIS Director of Operations and Educational Opportunities Ken Shields. "There are very few brands in the world who have as large an impact as Marvel, and we are thrilled to partner with them on this project and look forward to Rocket and Groot inspiring a new generation of researchers interested in the space station."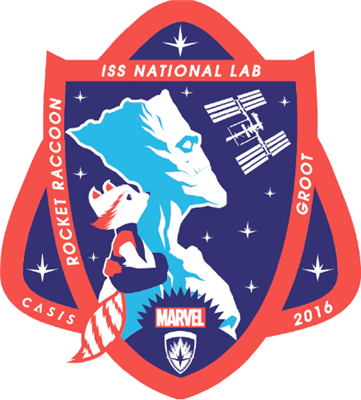 Who else wants this design on a t-shirt!?
Subscribe to our newsletter!
Get Tabletop, RPG & Pop Culture news delivered directly to your inbox.