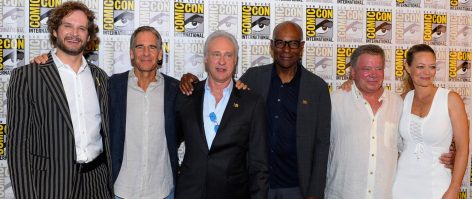 Show runner Bryan Fuller  talks about the new series and shows off the Discovery for the first time.
The comic book franchises aren't the only ones that made big announcements at SDCC. CBS held a 50th Anniversary of Star Trek panel on Saturday that brought folks from the older series and the new together on one stage to discuss the history and future of the franchise. They showed off the new ship – The Discovery registry number NCC-1031 at the panel and from the show's official Twitter account.
Witness the test flight of #StarTrekDiscovery, coming to #CBSAllAccess & CBS in January 2017 https://t.co/qLYrEF4ed7https://t.co/sROKlnAyXl

— Star Trek: Discovery (@startrekcbs) July 23, 2016
  I'm not particularly impressed with the CG – let's hope the final passes on the show look way better. The ship design looks a lot like the art
Ralph McQuarrie did in the late 1970s
for
Planet of the Titans –
 a Trek movie that never got made.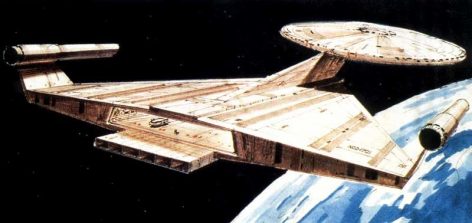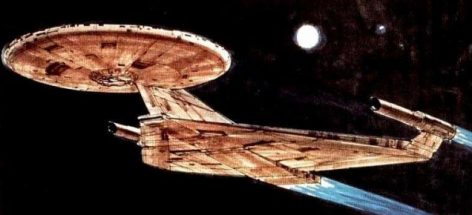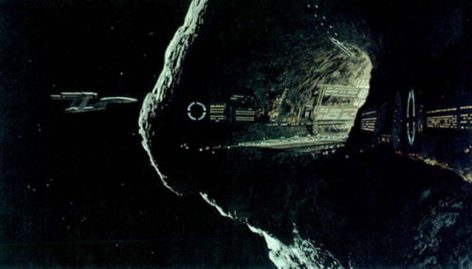 Fuller talked a bit about what their aiming for with the new series:
"The new series has to remind the audience of the meaning of Trek. It has to continue to be progressive. It has to continue telling stories in the legacy of Gene Roddenberry, telling stories of hope. Starships are not built with cynicism. They are not built with hate. They are built with science."
He also mentioned that he talked to Dr. Mea Jemison about Uhura had inspired her to become an astronaut. Are we finally getting a black, female captain?
The only solid thing we got beyond the new ship design is that the show is going to be serialized, not episodic. No mission or character specific confirmations came out of the panel.
What do you think of all of this?