Star Wars Celebration just wrapped up and they're already showing off new characters at SDCC!
Meet Edrio Two Tubes – a Tognath bounty hunter and pilot that hangs out with Saw Guerra (Forest Whittaker's character). He's new to the franchise, and will be making his debut in Rogue One.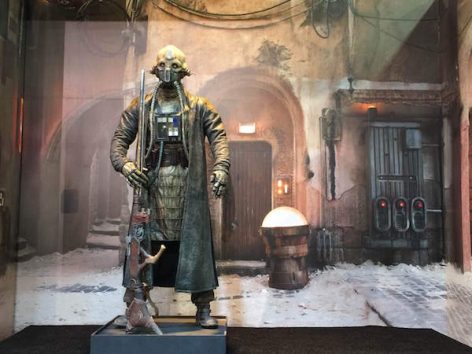 Speaking of… Gareth Edwards did a short interview after the Rogue One panel at SWC. He gets into where the design of the Death Troopers came from that shows how much of a fan he is. Check it out…
What's your take on Edrio?