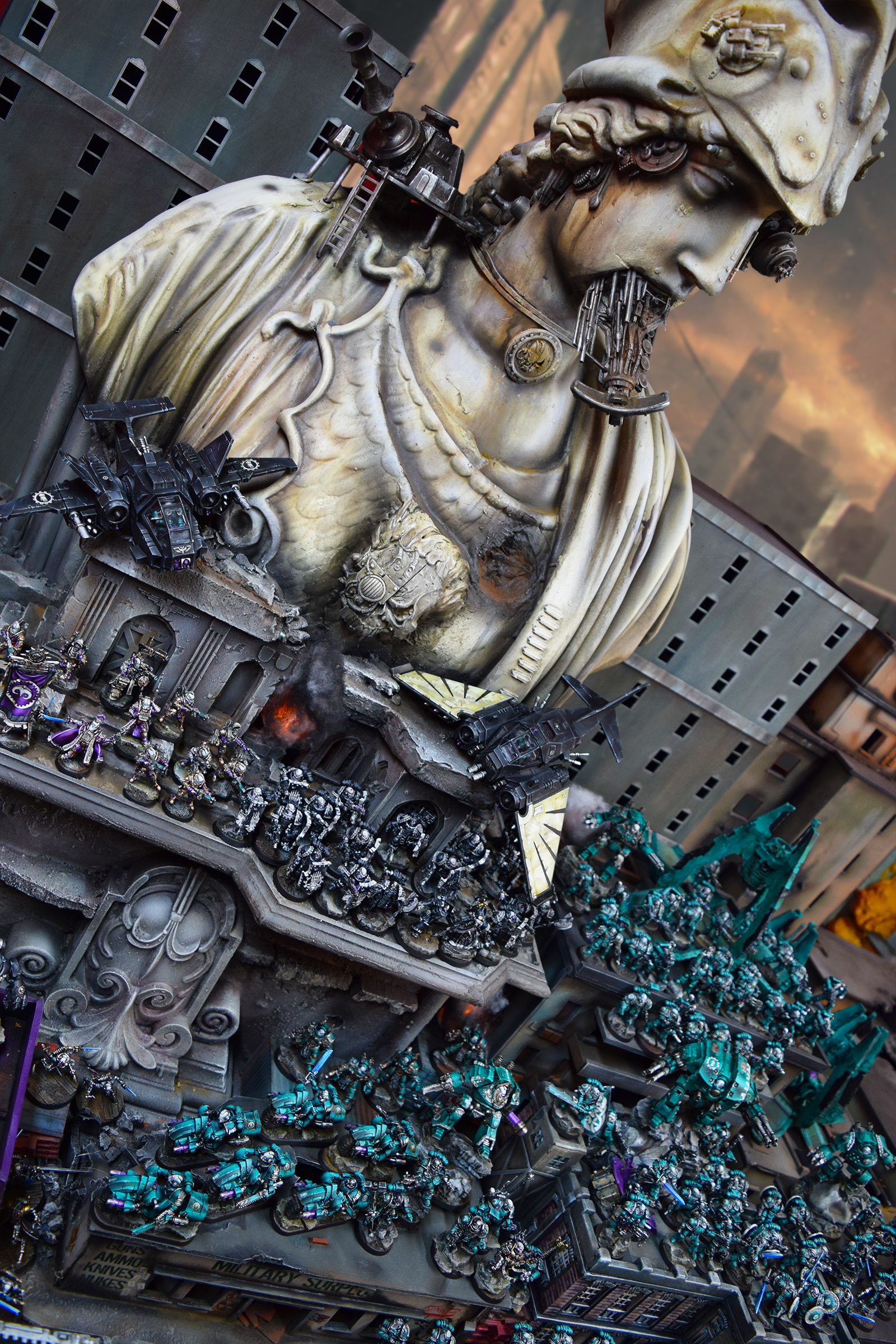 Hello BoLS readers! I'm back with my project log of building a monster cityscape for my recent Iron Hands commission.
In my recent articles on the Clan Lachesis army commission (link? Too thumbs to do it when theyre just drafts:( ) there was some custom themed terrain made for photography.  In this short series I will go over the construction and thought process behind the scenes.
Making and painting armies is my life and love, and to me making great sets for them to come alive in is part of the fun.  For me it all goes back to when I was a kid, the playsets were just as much a part of it as the figures themselves.  The armies I paint are not just acrylic applied to plastic and resin but bringing out a customers dream image into reality, and the terrain is celebration of that and adding to the surprise when final photos are taken.  So let's get started and look back at how I made this one!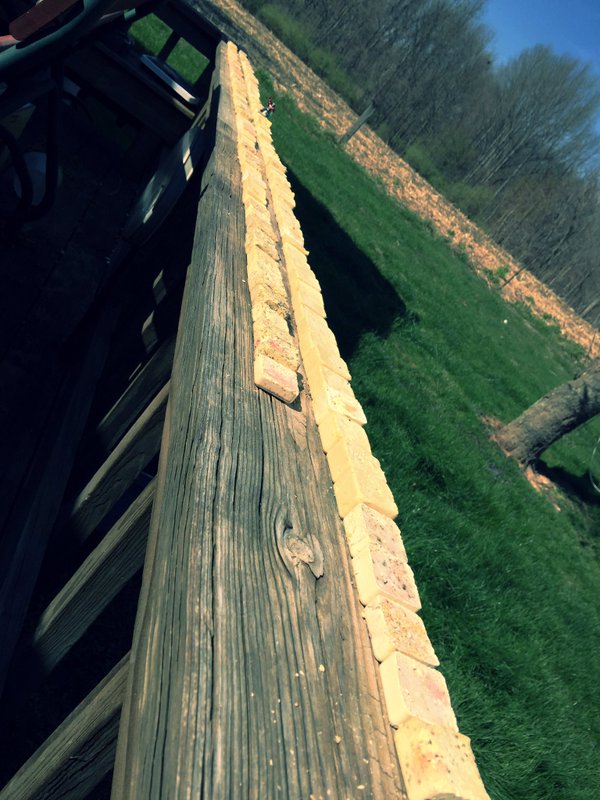 Along with the new statuary building and some others, I had really wanted a new road for a long while.  Here is over 12 feet of cast sidewalk blocks for a raised road.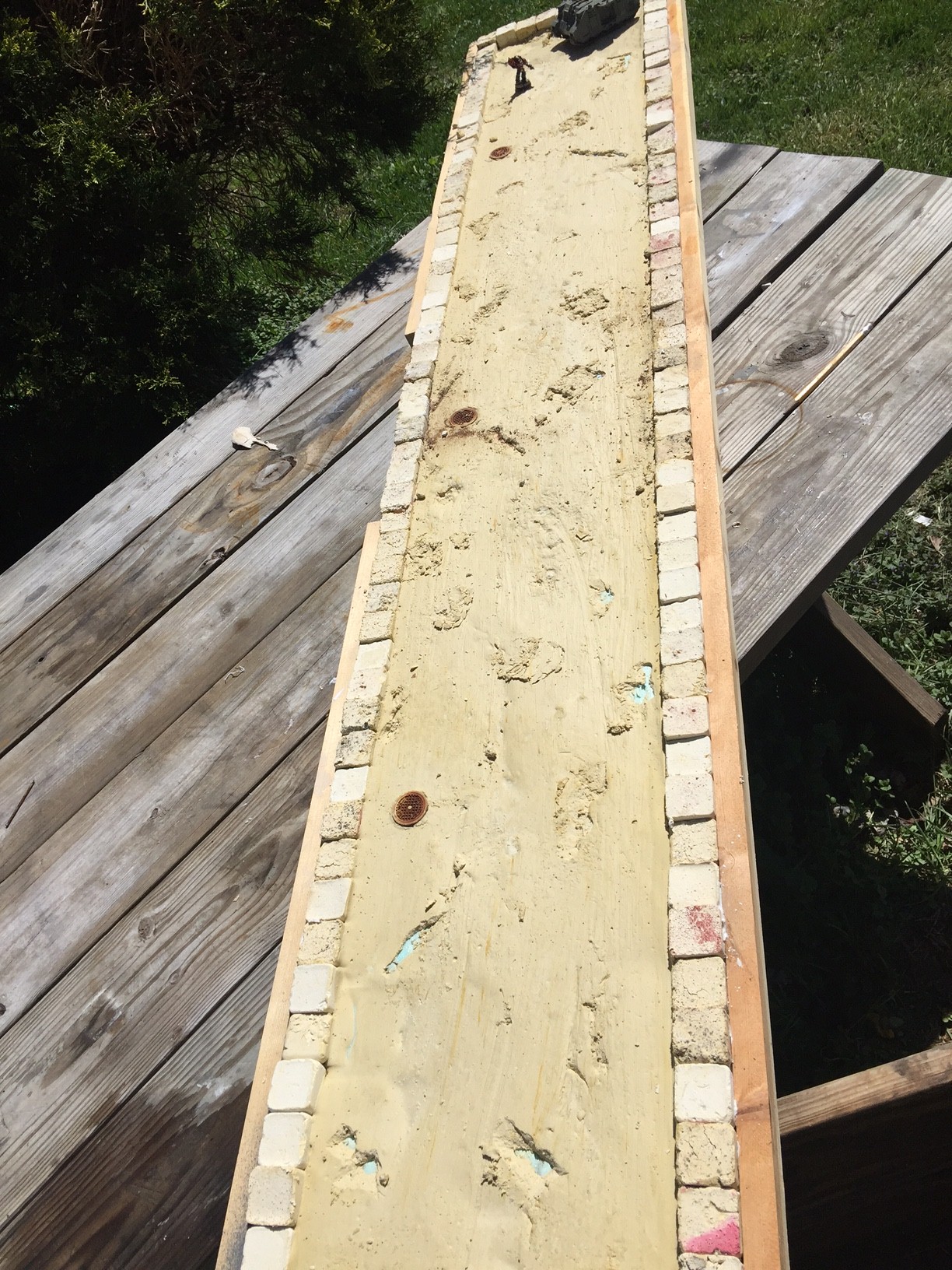 The road was built with a frame, sidewalk sunken and adhered to the sides and "asphalt" then made and laid down along all six feet.  The intention with the frame was to allow the road to be sunken, and would not be seen once buildings were laid over top of the lip.  This also allows for it to be hung on the wall, which is becoming important for space in my photo room.
Photo before everything was primed and brought inside for paint.  The two side buildings were planned but not needed after all for this army, so you will see them in a future update.
Next time I will cover painting!  See you then.
For more images and information on my services:
Thanks, and until next time!