Brandon from GMM returns with his giant city base tutorial for one monster Iron Hands commission.
Hello BoLS readers!
In my recent articles on the Clan Lachesis army commission (link? Too thumbs to do it when theyre just drafts:( ) there was some custom themed terrain made for photography.  In this short series I will go over the construction and thought process behind the scenes.
Making and painting armies is my life and love, and to me making great sets for them to come alive in is part of the fun.  For me it all goes back to when I was a kid, the playsets were just as much a part of it as the figures themselves.  The armies I paint are not just acrylic applied to plastic and resin but bringing out a customers dream image into reality, and the terrain is celebration of that and adding to the surprise when final photos are taken.  So let's get started and look back at how I made this one!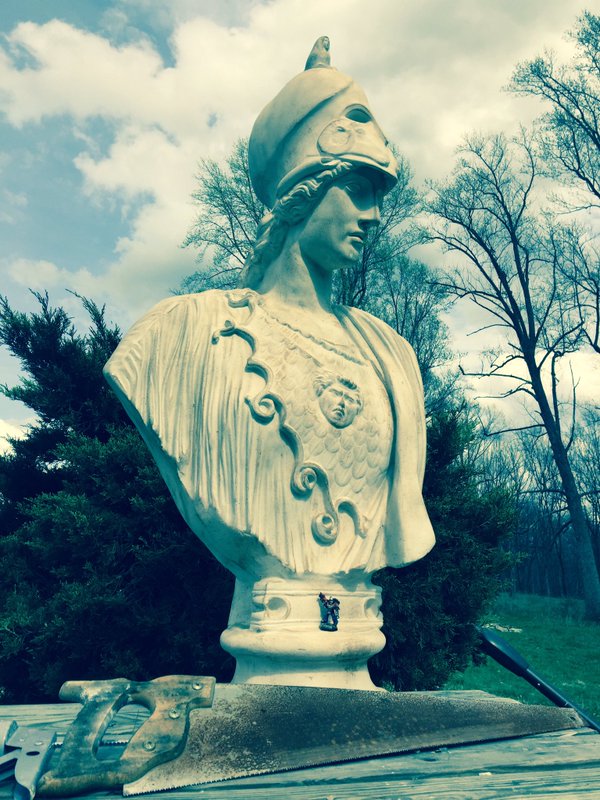 Nice weather means workin' outside.  A bit of a christening photo, before any cuts were made.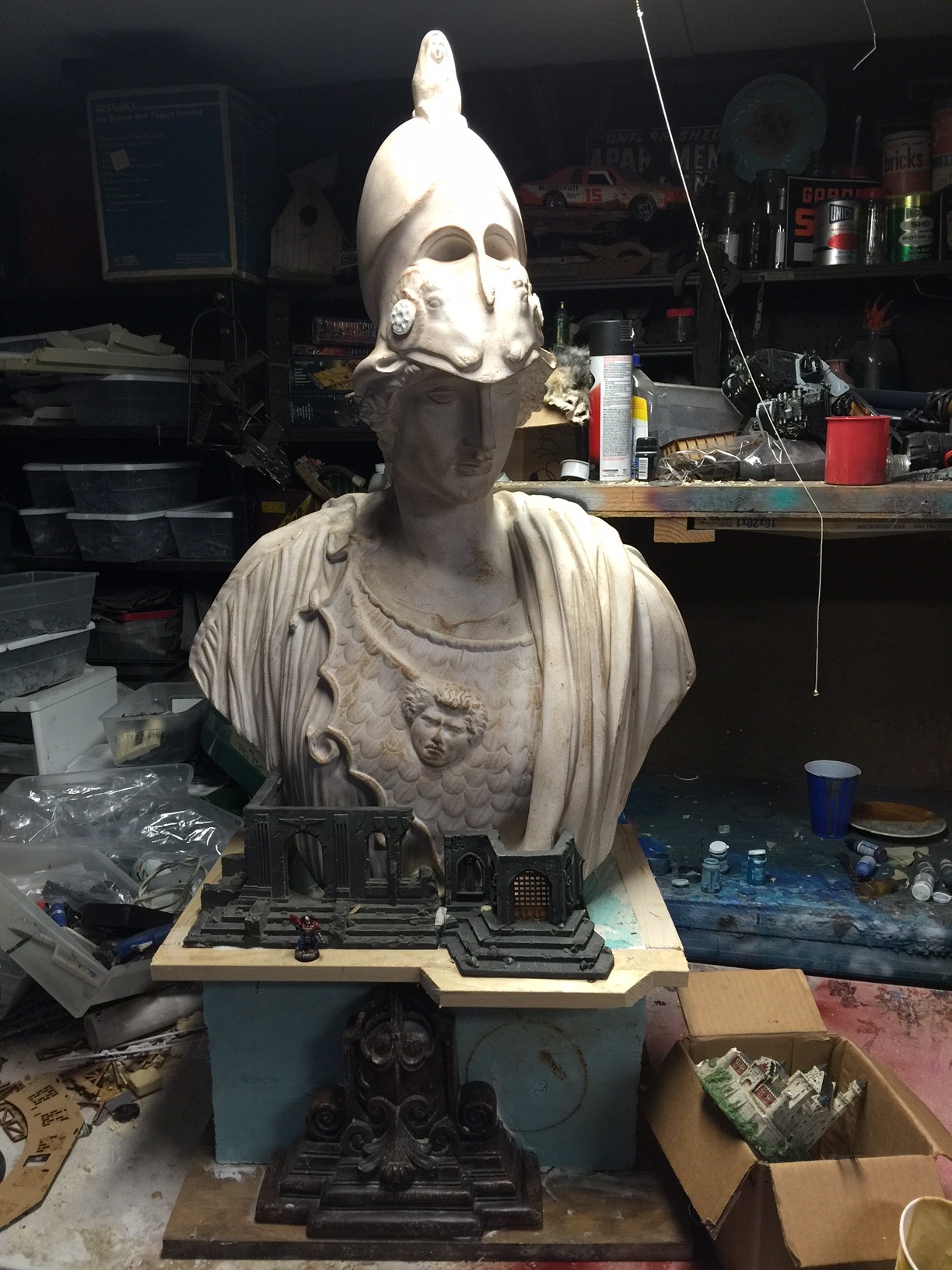 With the basics built, time to come in for the doodadery.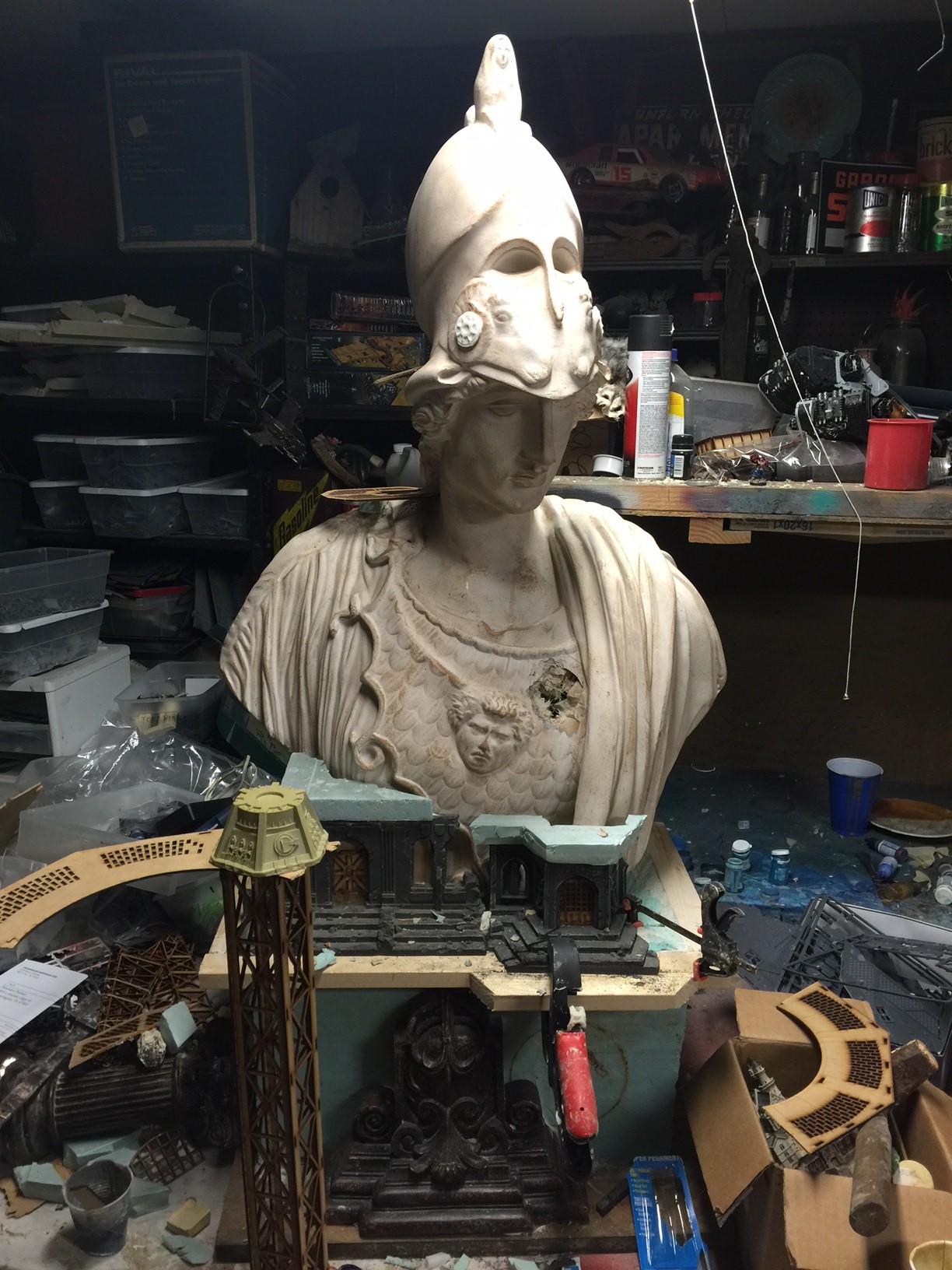 Making a mess! Creating something interesting is always 75% eyeballing and seeing what looks good before making a decision.  It is always fun to look back at images like these and remember trains of thought and parts that end up scrapped.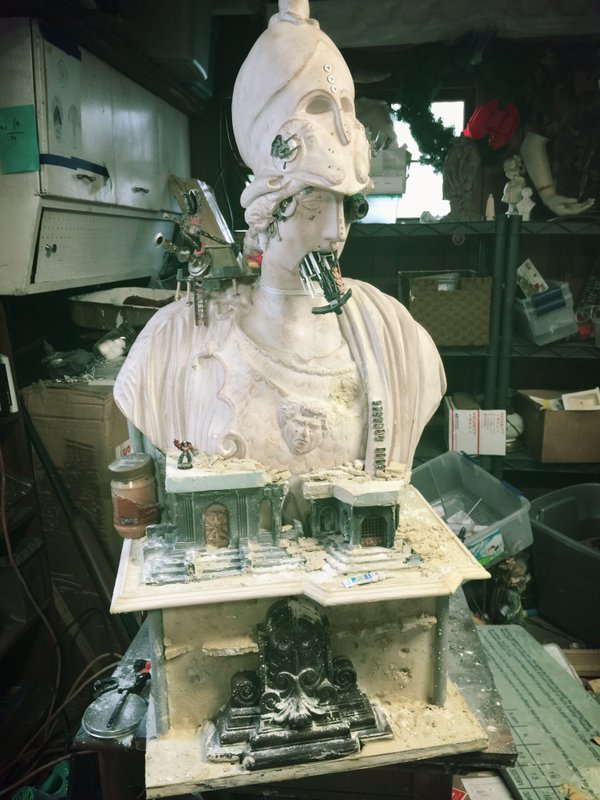 And the overall look solidified and realistic terrain elements added over top.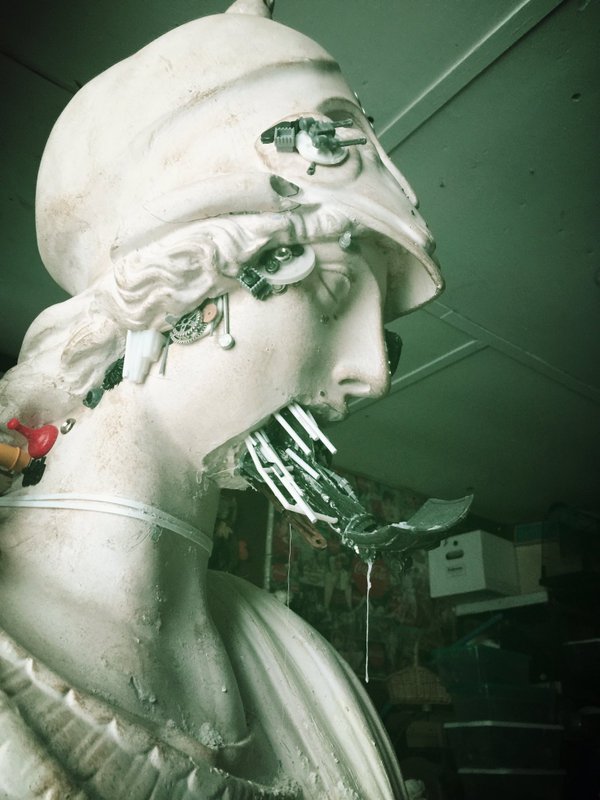 I know that feeling….
For more images and information on my services:
Thanks, and until next time!