Painting Alarielle & Sylvaneth the GW Way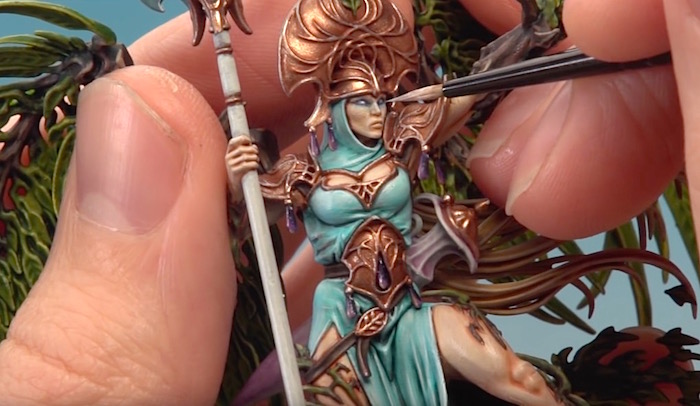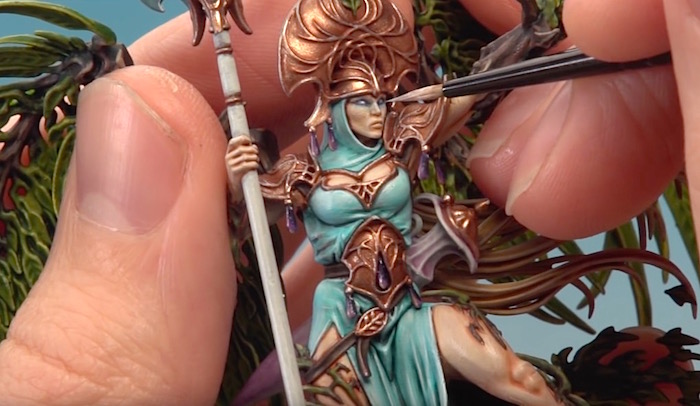 Learn to paint up the Alarielle, Tree-Revenants & Dryands – the GW WAY with Duncan & Emma! Break out your brushes and follow along.
In this tutorial video Duncan demonstrates a fantastic way to paint the true centerpiece of any Sylvaneth army, Alarielle the Everqueen. He covers everything from getting Alarielle's pale skin tone to getting that slight purple hue on the Wardroth Beetle's carapace.
In this tutorial, Emma shows some great techniques on how to paint the ethereal looking Sylvaneth Tree-revenants.
In the video Duncan shows you how to paint the core of your Sylvaneth army, the Dryads.
Subscribe to our newsletter!
Get Tabletop, RPG & Pop Culture news delivered directly to your inbox.
I have to say that GW is really doing a good job with these painting tutorial videos. Its a great introduction for beginners and hits technical skills such as drybrushing, decals and masking as they go through them.  Looking good GW.
~That was a really thorough one – great job GW!