FFG: Greedo and Obi-Wan Approach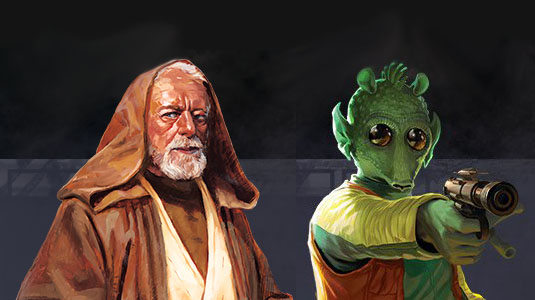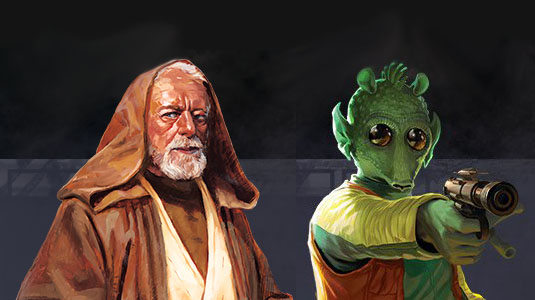 Two fast drawing characters, good and bad are headed to Imperial Assault. Take a look.
Today we take a look at the two newest character packs and character cards for Imperial Assault:
"Jabba's put a price on your head so large, every bounty hunter in the galaxy will be looking for you." -Greedo

"As a bounty hunter on the Outer Rim, Greedo has long needed to survive by his skills and his wits. Though he has a reputation for being slow on the draw, his price is cheap and perhaps best of all, he's expendable. If you want a bounty hunter who can lead a group of hired guns in a desperate attack, you should certainly consider the Greedo Villain Pack.

Costing only four points to include in your army, Greedo might be just the bounty hunter you need to fill out your strike team. Two new skirmish missions included in this pack bring your strike teams into a fortified hangar bay, and a new three-card Agenda set invites you to hunt down Rebel operatives on Ord Mantell. With the addition of new Deployment cards, Item cards, Agenda cards, and Command cards, the Greedo Villain Pack is essential for every mercenary."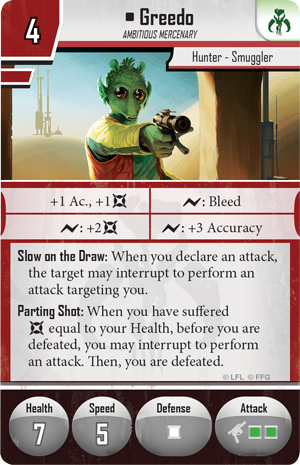 "Mos Eisley spaceport. You will never find a more wretched hive of scum and villainy." -Obi-wan Kenobi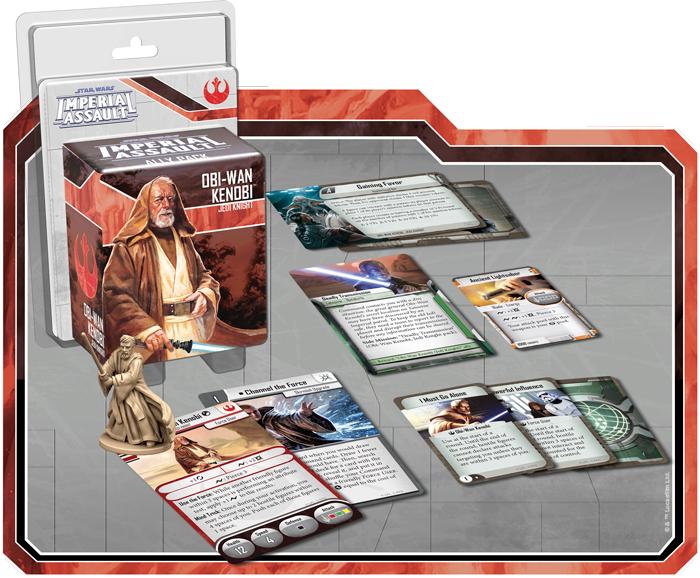 "One of the only Jedi Knights to survive the destruction of the Jedi Order at the end of the Clone Wars, Obi-Wan Kenobi has been in hiding on Tatooine for nearly eighteen years. In that time, he guarded Luke Skywalker, keeping him safe from the servants of the Empire, but Luke has now left Tatooine to play a greater part in the galactic drama. Now, with the Obi-Wan Kenobi Ally Pack, you can bring Obi-Wan out of the shadows to aid the Rebel Alliance.

Obi-Wan Kenobi is a powerful Jedi Knight, and his mastery of the Force can be quite the boon for your Imperial Assault campaigns and skirmishes. With a new campaign side mission, two new skirmish missions, and new Deployment cards, Item cards, and Command cards, it's plain to see that Obi-Wan Kenobi has a power that any dark side player would fear to oppose."

Subscribe to our newsletter!

Get Tabletop, RPG & Pop Culture news delivered directly to your inbox.