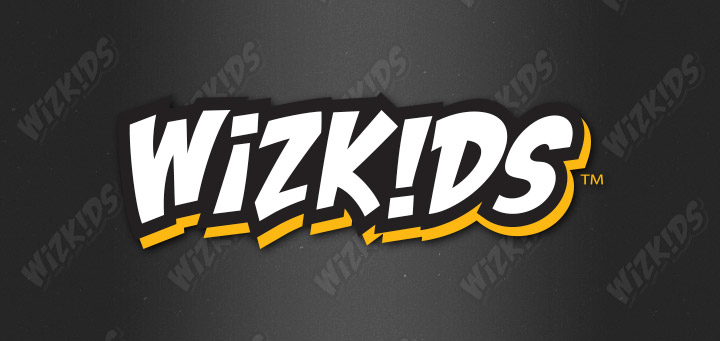 The Alien Symbiote joins the Superior Foes of Spider-Man.
Both of Eddie Brock's Symbiotes are joining the team the villains… take a look at what they can do!
Up first is Venom, the Indomitable villainous iteration of Eddie Brock. At 125 points, he can be played on Sinister Syndicate, Brute, Monster, and Reporter themed teams, and has the Sinister Syndicate team ability. Venom has two traits, Alien Symbiote and Mmmm… Tasty. Alien Symbiote, is a shared trait for lots of Symbiote characters in this set, which gives him both Plasticity and Shape Change, and he can automatically break away. His second trait Mmmm… Tasty allows him to heal 1 click when an opposing character takes 3 or more damage from one of Venom's attacks! This power works well with all of the Exploit Weakness and Blades/Claws/Fangs he has on his dial.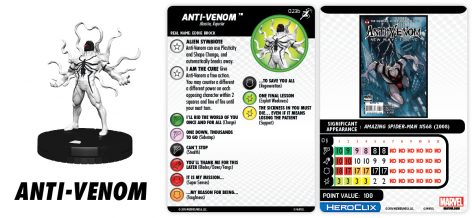 Anti-Venom is the uncommon prime figure in the set, and comes in at 100 points. He has two traits, Alien Symbiote which is the shared trait identical to Venom's and another trait called I Am the Cure. I Am the Cureallows you to give Anti-Venom a free action to counter a different power on each opposing character within 2 squares and line of fire until your next turn. While Anti-Venom also has access to a ton of standard powers including Charge, Sidestep, Stealth, Blades/Claws/Fangs, Super Senses, Toughness, Regeneration, Exploit Weakness, and Support.