PP: Two New Warmachine Novels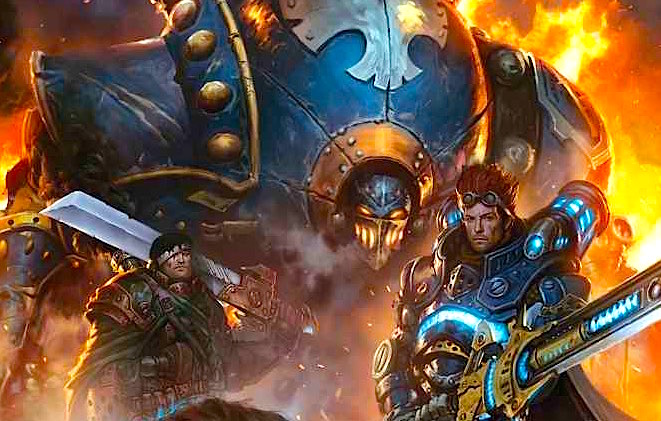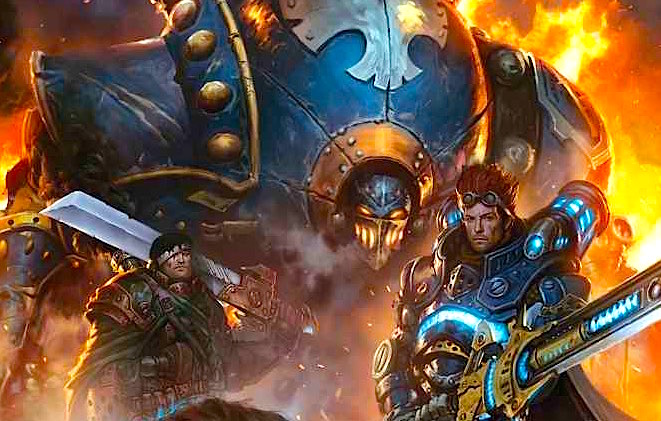 Follow Coleman Stryker and Allister Caine on their latest adventures from Skull Island Expeditions:

Included eBook formats: ePub Mobi PDF
Forged in the fires of conflict, the Iron Kingdoms is a fantastic realm where the combined power of magic and technology thunders across a landscape shaped by war. Dominating the field of battle are rare individuals who have mastered both arcane and martial combat and who boldly lead mighty armies in the ongoing struggle to claim victory over these ancient lands.
An Untrustworthy Ally Is More Dangerous Than a Known Enemy
Lord General Coleman Stryker is one of the greatest heroes of the Iron Kingdoms. As a warcaster, Stryker leads the armies of Cygnar and commands the power of the mighty steam-powered automatons known as warjacks. Chosen by his king to liberate the conquered lands of Llael from Cygnar's long-standing enemy, the Empire of Khador, Stryker finds himself forced to work with one of his most bitter enemies—the exiled mercenary Asheth Magnus, a man to whom Cygnar's king owes his life. Unchecked, Magnus could easily betray Stryker, undermine the mission, or even bring Cygnar to its knees. But to claim victory for his king, Stryker will have to find a way to put his faith in a man he can't trust.
As the war against Khador and its own fierce commanders looms, Stryker's success or failure will become the flash point that determines the fate of all the Iron Kingdoms.

Tales of the Invisible Hand 
$15.99
Coming 8-4-2016
Join Skull Island eXpeditions on its first foray into original fiction with the millennia-spanning pulp adventure Tales of the Invisible Hand by Miles Holmes releasing this August. The book also contains a special surprise for WARMACHINE and HORDES fans—the first chapter of Miles Holmes' upcoming novel The Mark of Caine, featuring everyone's favorite gun mage, Captain Allister Caine.
Journey to high-flying adventures in an age long forgotten by modern man! Tales of the Invisible Hand begins a saga of arcane technology, mighty empires, and ancient conspiracy before the dawn of civilization, a saga that will shape our world.
For the unlikely pair of Zech and Gaur—a rookie pilot eager to prove himself and the Neanderthal inquisitor he is tasked to deliver—a routine diplomatic mission becomes a baptism by fire. A flight deep into untamed territory to investigate unrest among the primitive tribes exposes an ancient menace and ignites a chain of events that will forever alter the course of human history. With the future of mankind hanging in the balance, the mismatched travelers must overcome their differences and learn to trust in each other's instincts if they want to have any hope of surviving…
~More Skull Island Expeditions in the days ahead.
Subscribe to our newsletter!
Get Tabletop, RPG & Pop Culture news delivered directly to your inbox.