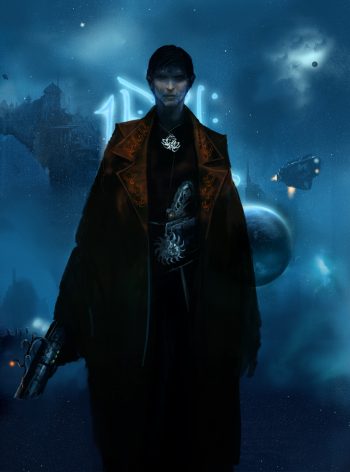 Firefly meets Arabian Nights in this unique sci-fi RPG from the creators of Mutant: Year Zero.
Fria Ligan AB creates pen and paper RPGS with amazingly beautiful art and unique universes. They have partnered with Modiphiüs for their newest, Coriolis, is up on Kickstarter now. If you're looking for a new sci-fi adventure you can stop looking now.
A new era is dawning in The Third Horizon. The signs are there, the Icons are whispering it. A new beginning. Or – a downfall. It's time for you and your crew to make your own fate…

Coriolis is a science fiction role playing game set in a remote cluster of star systems called The Third Horizon. It is a place ravaged by conflicts and war, but also home to proud civilisations, both new and old. Here, the so called First Come colonists of old worship the Icons, while the newly arrived Zenithians pursue an aggressive imperialistic agenda through trade and military power.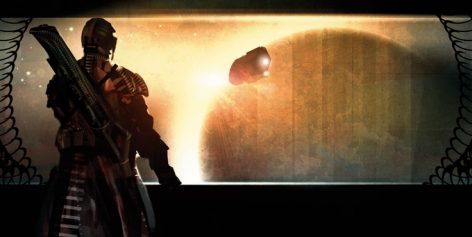 The Third Horizon is a series of interlinked star systems far away from Al-Ardha, or Earth as we call it. Each system contains portals leading to the other systems in the Horizon. During the recent Portal Wars, all portals leading back to the First and Second Horizon were destroyed, plunging the Third Horizon into isolation and decay.

Years later, the long-lost arkship Zenith arrived from to the First Horizon. The colonists scavenged their ship, rebuilding it into the great space station Coriolis and declared a new era in the Third Horizon – a time for trade, reawakening and peace. They invited the older factions of the Third Horizon to join a council to address grievances between the people of the Horizon.

All would be well if not for the faceless Emissaries, arriving from the depth of the gas giant Xene. Spectres from another world, Icons or Portal Builders – what are they? They claimed godhood as Icons, and once again the Third Horizon is torn between the newcomers and the powers of old.

Now, it time for you and your friends to make your mark on the Third Horizon. Your ship is your home and every spaceport is a chance to find work and adventure. You don't know it yet, but you will soon be caught in the coming maelstrom. Will you be the one to decide the fate of the Third Horizon?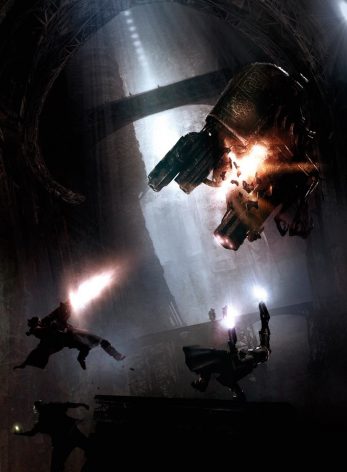 In this game, you will crew a space ship and travel the Horizon. You will explore the ancient ruins of the Portal Builders, undertake missions for the powerful factions and partake in the game of political intrigue on Coriolis station – the centre of power in the Third Horizon. You might even encounter strange beings from the dark between the stars.
This kickstarter is just the beginning. Going forward, we will release a range of supplements to the game, from atlases to the grand campaign that tells the sweeping story of The Horizon: The Mercy of the Icons.