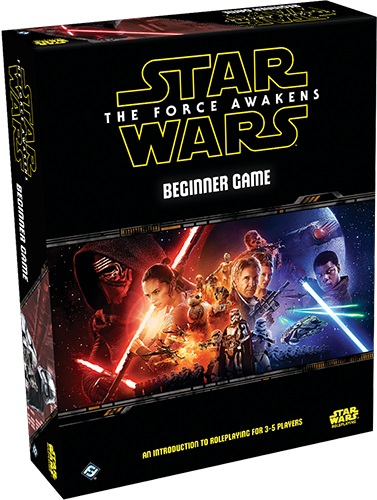 Fantasy Flight Games shows off The Force Awakens Beginner Game for the Star Wars RPG!
If you've caught the Star War RPG bug and have been wanting to share it with your friends FFG has the perfect product to get you started. The new Beginner Game is a great launching point into the Star Wars RPG universe! It has everything you need to start playing this fantastic rule set and is designed with a pick-up-and-play mindset.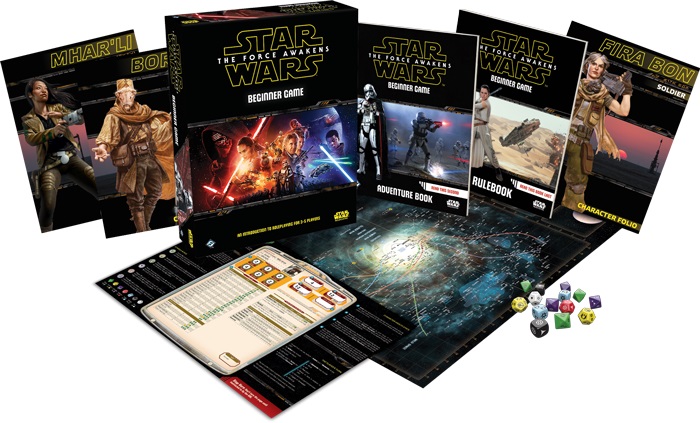 The full FFG Preview Article focuses heavily on one of the 4 playable characters in the game. Each one has a unique skill set and the extra material allows players to really get into character.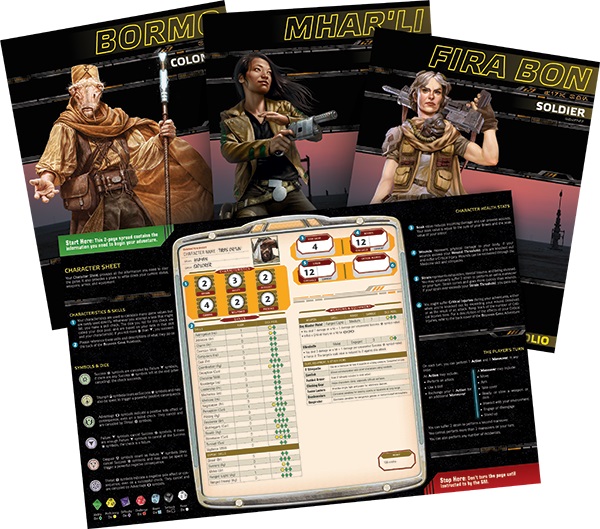 Each character comes with a full character folio which summarizes all your stats and abilities. It also has starting equipment and any special gear you'll need. On top of that each folio comes with a quick read to help you wrap your head around the character you're playing: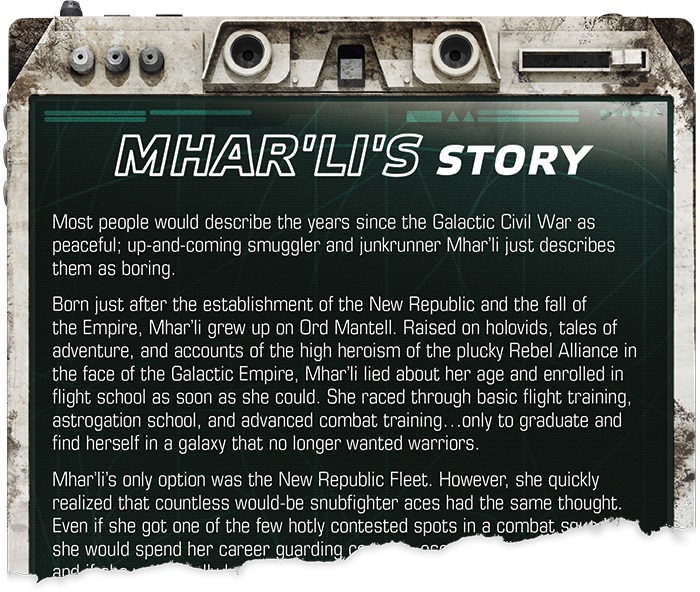 The Beginner Game also has a full break down of the character stats included so it's a lot easier for new players to hop right in to the Star Wars RPG system and start role playing: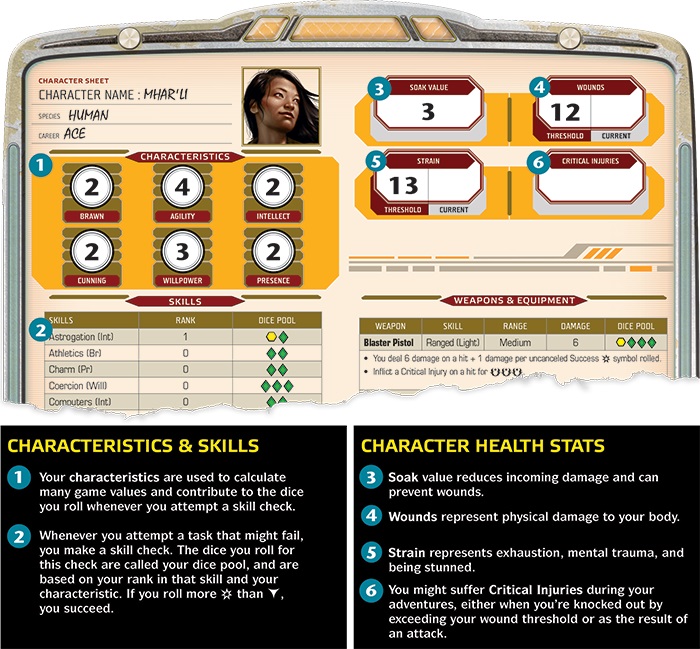 The Beginner Game is fully compatible with the 3 other Core books: Edge of Empire, Age of Rebellion, & Force and Destiny. Mechanically they all overlap however, you might want to consult the GM about story and timeline constancy. By the time Force Awakens starts the Age of Rebellion is over although the Rebels and the Empire translate into the Resistance and the First Order almost seamlessly. It might take a little re-working but the core options are all still there.
This set is set to appear at GenCon 2016, but if you've been following us on Social Media you may have noticed we have a copy already…Keep an eye out for our initial thoughts later this week.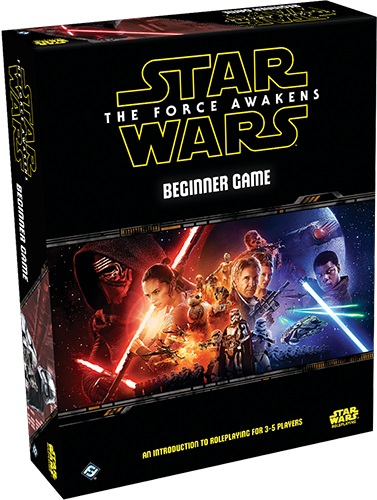 The perfect entry into the Star Wars roleplaying experience for players of all skill levels, The Force Awakens™ Beginner Game introduces a complete, learn-as-you-go adventure that carries you from the sands of Jakku deep into the heart of a mystery that could change the course of the galaxy.

Set during the rule of the New Republic and just prior to the events of The Force Awakens, The Force Awakens Beginner Game contains everything you and up to four friends need to start playing your parts part in the struggle between the First Order and the Resistance.

Note: Unlike our other Beginner Games, The Force Awakens Beginner Game will not be followed by a new Star Wars RPG game line. Instead, it draws upon the core mechanics shared by Star Wars®: Age of Rebellion™, Star Wars®: Edge of the Empire™, and Star Wars®: Force and Destiny™. Players interested in continuing their Star Wars adventures can do so through any of these fully compatible systems.

You don't need any previous knowledge of roleplaying to get started. Just open the box, select your character, and let the Force flow through you. Pre-generated character folios keep the rules right at your fingertips, while custom dice and an exciting narrative gameplay system advance your story with every roll.

The Force Awakens Beginner Game includes:
1 32-page Adventure Book, 1 48-page Rulebook, and 1 Introduction Sheet
4 Full-Color Character Folios
1 Full-Color Double-Sided Foldout Map
14 Custom Dice
8 Destiny Tokens and 49 Character Tokens
"The Force, it's calling to you. Just let it in…"