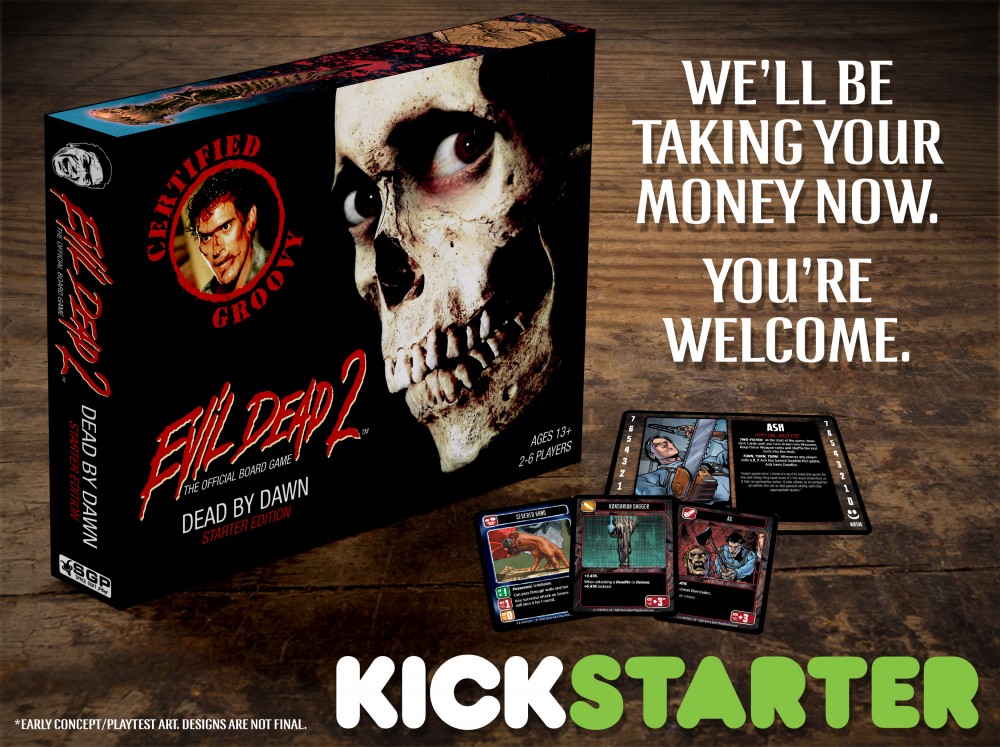 Ash, Starship dogfights, Deadites, and dark cults- Come check out this week's batch of tabletop Kickstarter highlights!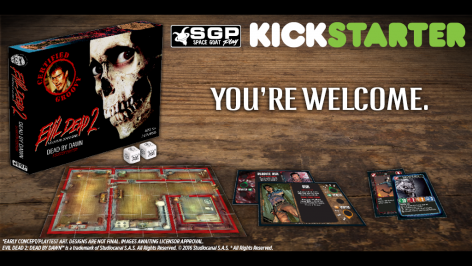 One of the biggest tabletop campaigns currently on Kickstarter is the official board game adaptation of the cult classic Evil Dead 2. This survival horror board game for up to 6 players features a multitude of characters, monsters, and locales from the movie. Players must work together to collect pages from the Ex-Mortis so they can open a portal to banish the demonic entities laying siege to their remote cabin. Face supernatural events, demon attacks, and the threat of becoming a Deadite yourself. You can grab a basic version of the game for $60, with an $80 deluxe version available that features unique miniatures and an Ex-Mortis collector's box.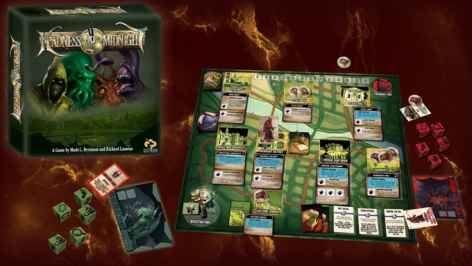 If you're sick of trying to save the world from otherworldly powers, why not summon them instead? Madness at Midnight is a Lovecraftian horror board game where up to 4 players compete to become the first cultist to unleash their eldritch god upon an unsuspecting Arkham. Move your cultists around the board to collect arcane knowledge and perform dark rituals to ensure that the world ends your way. You'll have more to worry about than rival cults however, as the paranormal investigators of Arkham are also hot on your trail. A copy of Madness at Midnight with all unlocked stretch goals will set you back $52.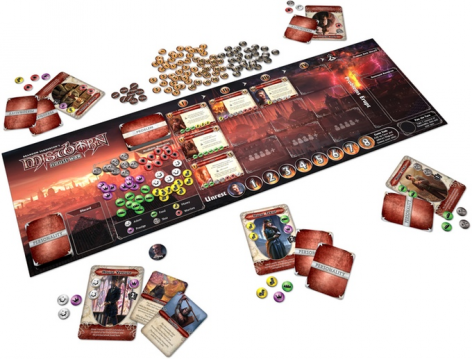 Another board game that is getting a lot of attention on Kickstarter is Mistborn: House War. This game of noble intrigue supports up to 5 players and is set during the events of the first Mistborn novel by Brandon Sanderson. Each player leads one of the great Houses and must work together to solve the many issues currently leading the empire into rebellion and civil war. At the same time, each House will stop at nothing to come out on top when the current turmoil blows over, be it on the side of the Lord Ruler or the rebellion seeking to overthrow him. The game costs $50 during this Kickstarter, with a number of add-ons and special promo components.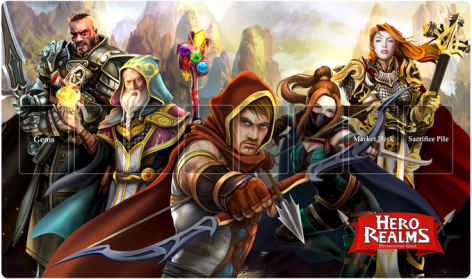 Fans of Star Realms should take a look at Hero Realms, the latest deckbuilding game by the same company. Far more than just a fantasy-themed version of the popular space card game, Hero Realms introduces a variety of new mechanics and game modes to keep the experience fresh for everyone. In addition to the usual PvP modes, players can band together and level up their hero decks across a co-op campaign, or team up against giant raid boss decks. These boss decks can also be used against each other in a boss vs boss mode. A basic, no frills version of Hero Realms costs $20, but at the $72 tier you can get the full game and all currently planned expansions and alternate art promo cards.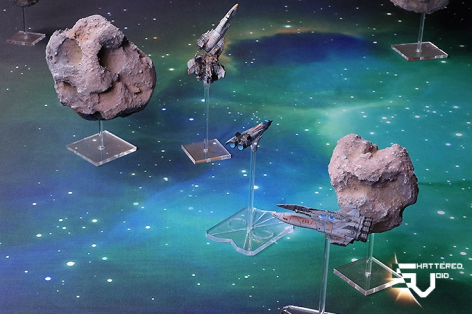 White Dragon Miniatures has been to Kickstarter before to fund the Marine Tactical Unit, a line of 15mm sci-fi miniatures for their Shattered Void setting. Now they're back with a sci-fi dogfighting game set in the same universe. The game currently features 3 factions, with three ships per side and counting. The rules will always be free on their website, and the campaign contains a link to the current iteration of the game and some gameplay videos. For $47/£35 you can get a starter pack of your choice that includes 4 ships, tokens, templates, and any relevant stretch goals. The $94/£70 includes two starter sets, perfect for jumping into the game with a friend.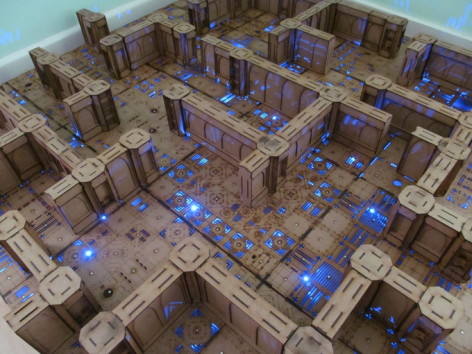 If you're in the market for a really fancy board for your favorite 28mm skirmish games then you may want to check out the Maze of the Dead Kickstarter. These modular tiles are fully customizable with magnetic parts and come in 1 foot square boards. If you haven't noticed already, perhaps the coolest feature of these tiles are the LED lights and engraved terrain features to fit a variety of themes. The campaign features a long list of pledge level options, depending on how big of a board you need and what sort of terrain features you want to customize it.
Not interested in any of these Kickstarters? Check out Roswell 51, Whelps to Wyrms, Kepler-3042, Wander, and Yokohama Deluxe for more campaigns that will be ending soon.
See any campaigns you like?