Tabletop Crowdfunding Round-Up July 3rd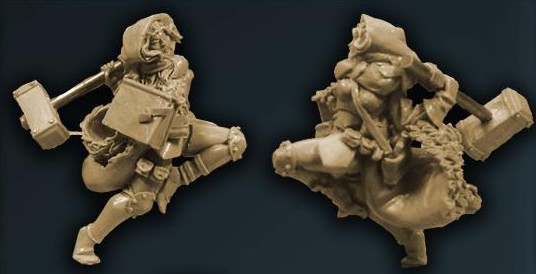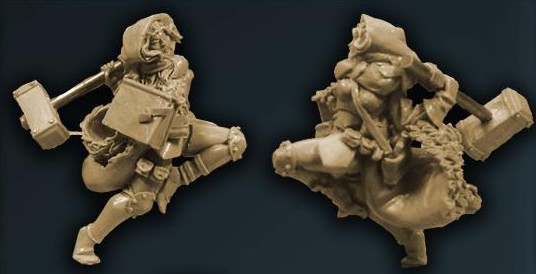 Sensible female miniatures, mountaineering, and sweet gaming tables – Come check out this week's crowdfunding highlights!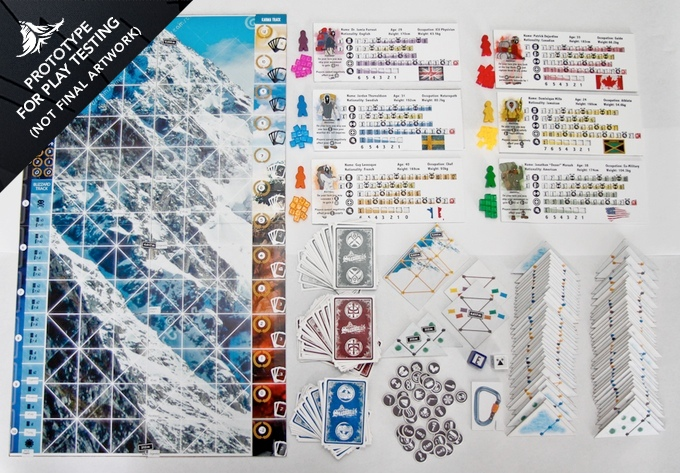 Summit is a competitive and cooperative mountaineering board game for up to 6 players. In the main competitive mode, players race to be the first to reach the mountain peak and descend to safety. Players will need to carefully balance their supplies, ensuring that they have enough to survive without becoming overburdened. One of Summit's main mechanics is the Karma system, which allows players to help or hinder their competitors. Your final Karma rating affects your victory point total at the end of the game, allowing you to sabotage others for a short term edge at the expense of VP later on. There is a co-op survival mode too, where players must work together to traverse the mountain and it's many hazards. You can get the complete game for $38/$49 CAD, or $49/$64 CAD for a bundle that includes the first expansion pack.
Planetarium is the latest board game to get picked up by Game Salute, a publisher that can admittedly be pretty hit or miss. Set in a newborn solar system, up to 4 players compete to alter the four planets in the system by gathering matter and changing their orbits around the sun. Matter is used to play cards that make various changes to the surface of your planet, with the ultimate goal being to shape a planet into its "Final Evolution" for the most victory points. There is only a single pledge level of $29, which includes the full game and all stretch goals.

Following in the footsteps of Albion's Legacy and Sherwood's Legacy, Neverland's Legacy is the third game in Lynnvander's series of skirmish board games based on popular myths and fairytales. As the name suggests, this third installment brings 4 players to Neverland and the fantastical adventures of Peter Pan. For the first time in the series, Neverland's Legacy allows players to take on the role of the villains as Peter Pan and the Lost Boys fight against Captain Hook and his band of pirates. You can get Neverland's Legacy and the Kickstarter exclusive expansion pack for $79/$90 CAD. Potential add-ons include the previous games by Lynnvander, conversion packs to make certain characters compatible with other games in the series, and metal miniature versions of the various heroes and villains you can play as.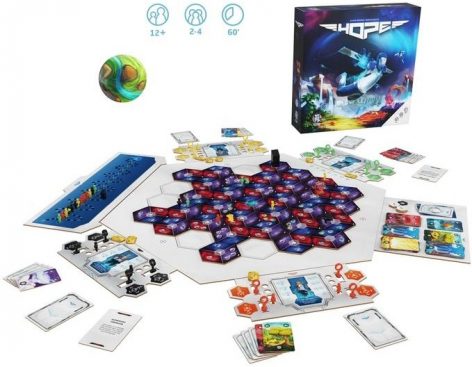 HOPE is set in the year 5341, where the universe is collapsing in an event called The Regression. Humanity has created a special task force called the Human Organization to Preserve Existence, with the goal of saving the human races by terraforming distance worlds and alternate dimensions. Up to 4 players take on the role of HOPE operatives as they navigate a unique game board that uses 3D optical illusions to represent different realities. Throwing a wrench into the plans is a traitor who secretly attempts to sabotage the whole operation without being detected. A standard copy of the game will set you back around $49/€43.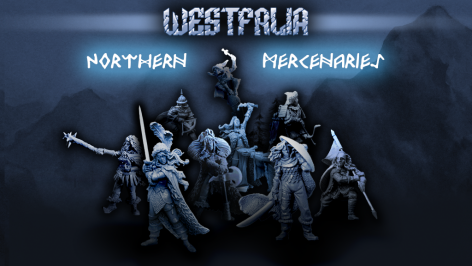 Westfalia Publishing has returned to Kickstarter once again with new miniatures for use in your favorite skirmish games or RPGs. The line started as a single female paladin that was commissioned for a Frostgrave band, and has since expanded to include 12 winter-themed miniatures perfect for your own Frostgrave campaigns. The miniatures are divided into 3 bundles, each of which contain 4 models for $19/£14. You can get all 12 minis for $53/£40, and there are special edition resin versions available as well if you don't mind spending a bit more.
Subscribe to our newsletter!
Get Tabletop, RPG & Pop Culture news delivered directly to your inbox.
Oathsworn Miniatures have used Kickstarter before to fund their line of sensibly dressed female fantasy adventurers, and now they've returned with a new wave of heroines. This time around the line includes a druid, rogue, paladin, ranger, monk, gnome wizard, half-orc cleric, tiefling warlock, and one secret model. The Kickstarter also includes 6 NPC miniatures and an owlbear. You can pick any three models for $16/£12, or get the whole set for $66/£49.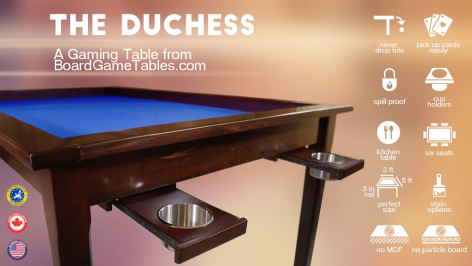 Now that you are being crushed by the weight of all the board games and miniatures that you own, why not look into a fancy gaming table to play them on? The Duchess is a custom game table by Chad DeShon and his company BoardGameTables. Regardless of which options you choose, The Duchess has a 3 x 5 foot playing area with a 3 inch rail around the edge to keep your components on the table. The Duchess features a variety of add-ons based on your needs and budget, including pine or rubberwood construction, stains, cup holders, and a topper so you can use it as a normal dining table when not gaming. Tables start at $499, around $100 off the normal retail price.
Check out the Kickstarters for Far East War 1592, Tanto Cuore International Editions, Airlines, and Nova Cry for more board and card games that might interest you.
Did any games or miniatures on this list catch your attention?