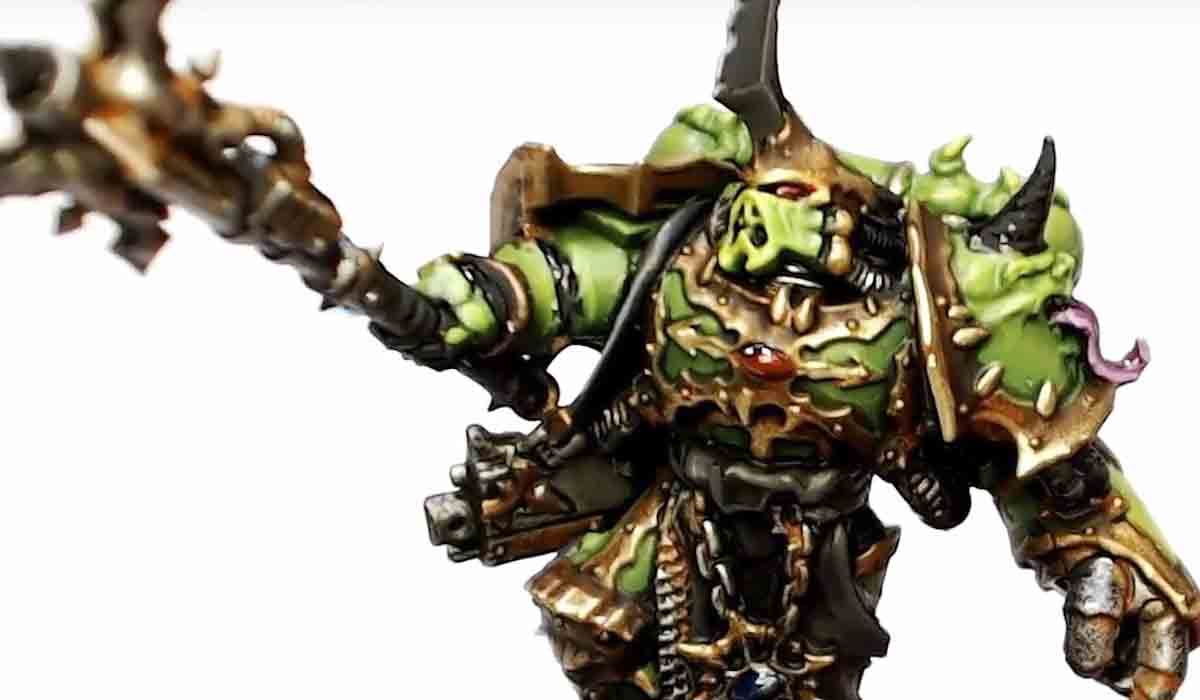 People ask me if I do brush stuff. Today, we're going experimental with brushwork  and Gemstones using the new technical paints.
We're experimenting with the new GW gem effects; I'm going to put them through the ancient next level techniques.
Gemstone Red, on top of the gold. I'm doing my best to push, or mound up, more of the red on one end. This is a very thick and sticky technical paint. It's really thin and translucent and really relies on that metallic undercoat.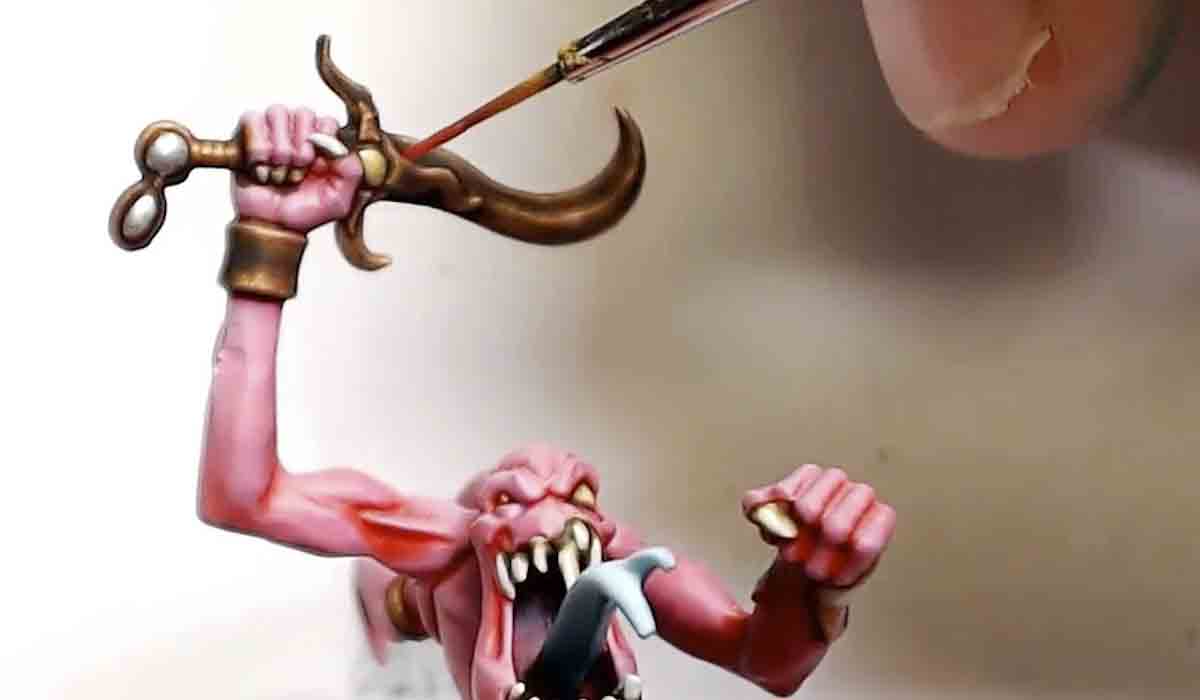 Red over silver works solid and I like it and I think it's easier than red.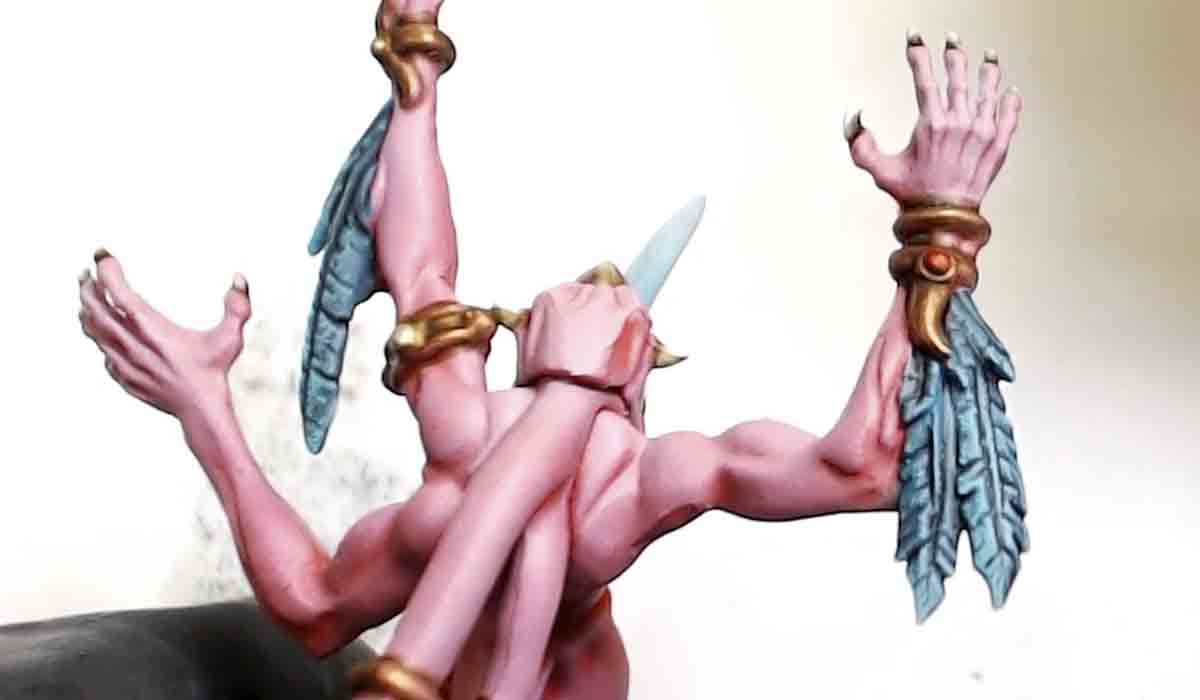 Next I'm trying Green on Silver; they say the brighter the metal the better. As you can see in the video gravity is kind of working against me but I'm still able to work with it pretty well.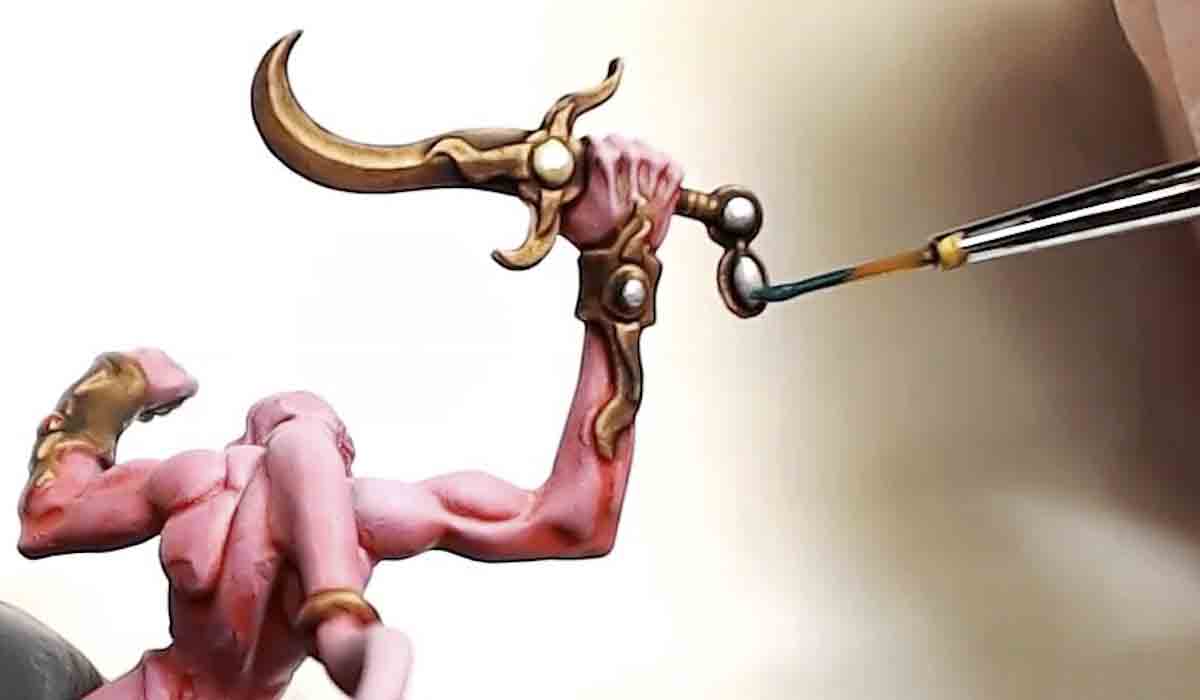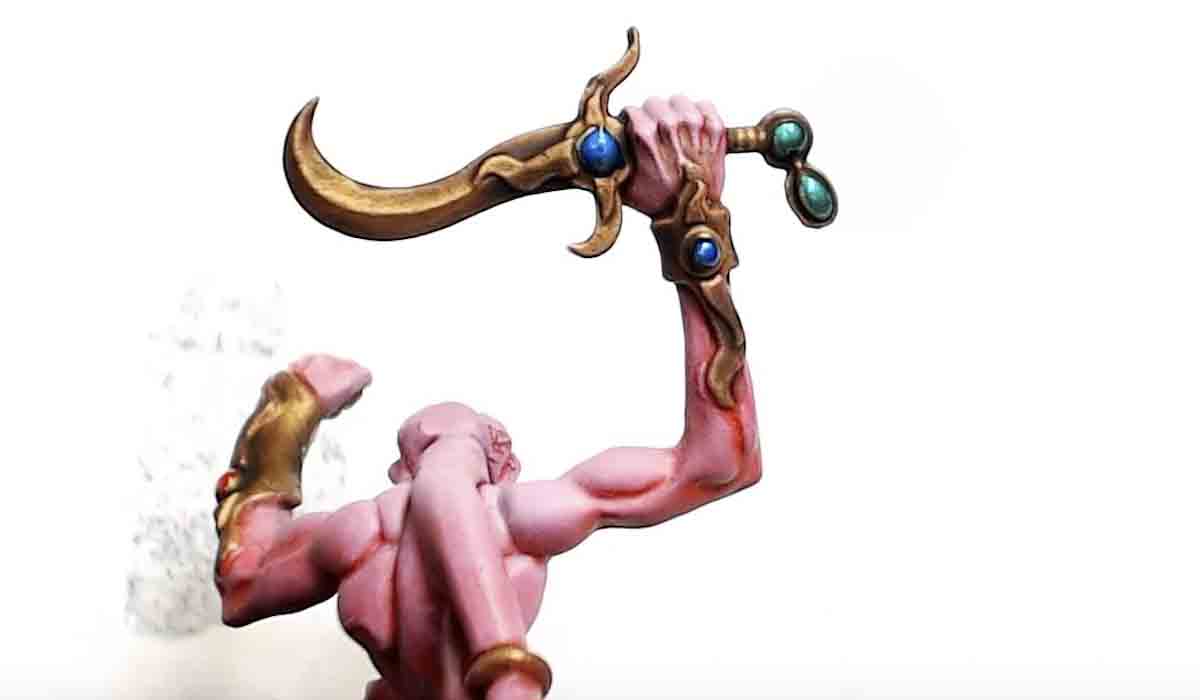 Next up, blue on the silver. I like the blue the most, the green is solid, and while I also like the red it seems harder to work with right out of the pot.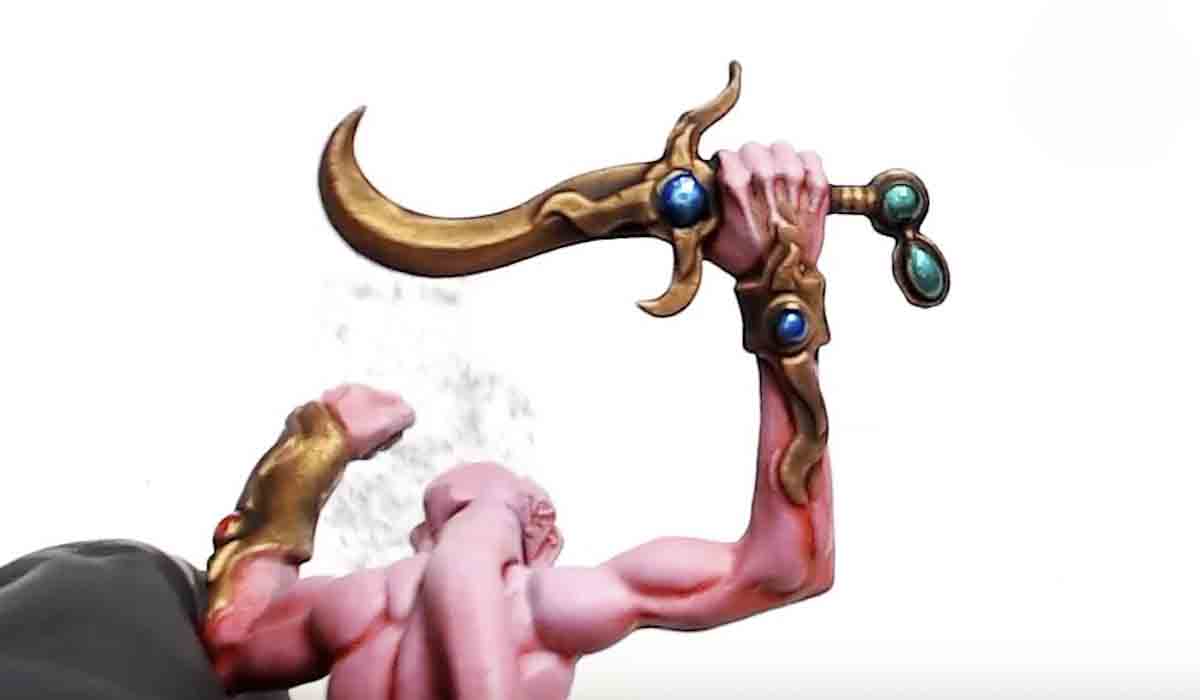 In general I really like these because I think this is going to encourage more people to hit the details in their armies and that's better for the hobby. This is a solid technical, as I have been with all the other GW technical; I'm a big fan.
I also went ahead and tried to remove a bit of that excess blue to give it a bit silver pop underneath.
Experiment 1: Red and Blue. I went really heavy on the blue, and it makes a really deep violet.
When I added a bit more red it made it more magenta. I like it.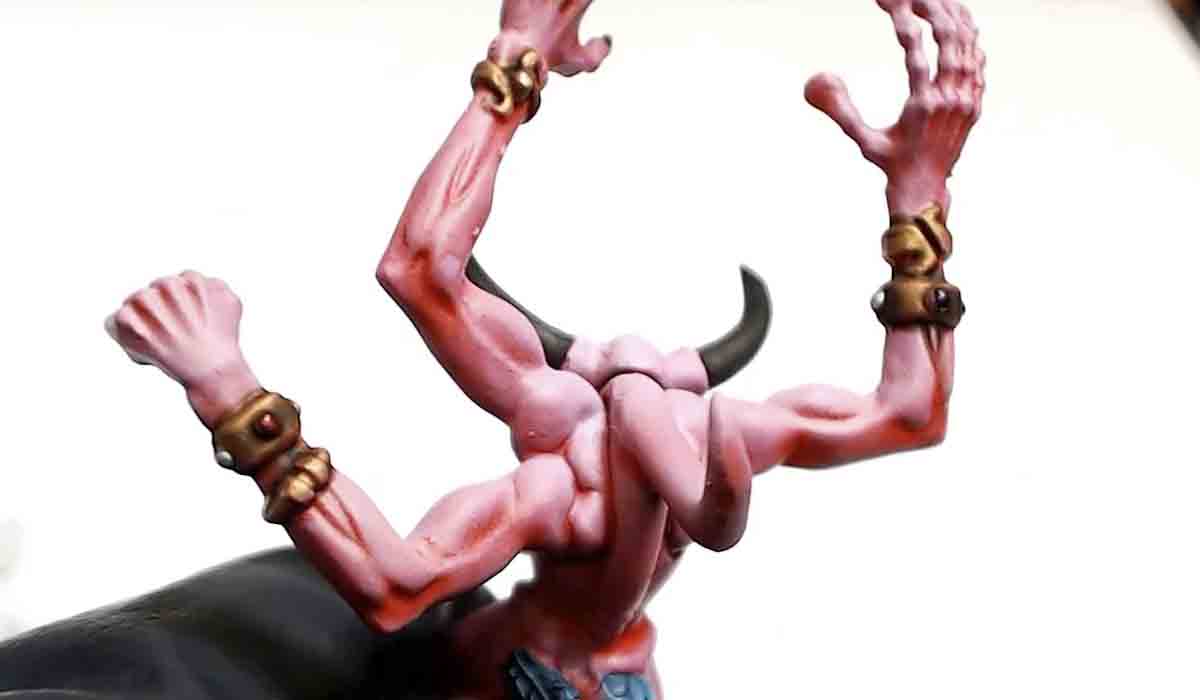 Experiment 2: I added Blue OVER the dried red. I like it. Normally I'd add a little black so this blue works kind of the same.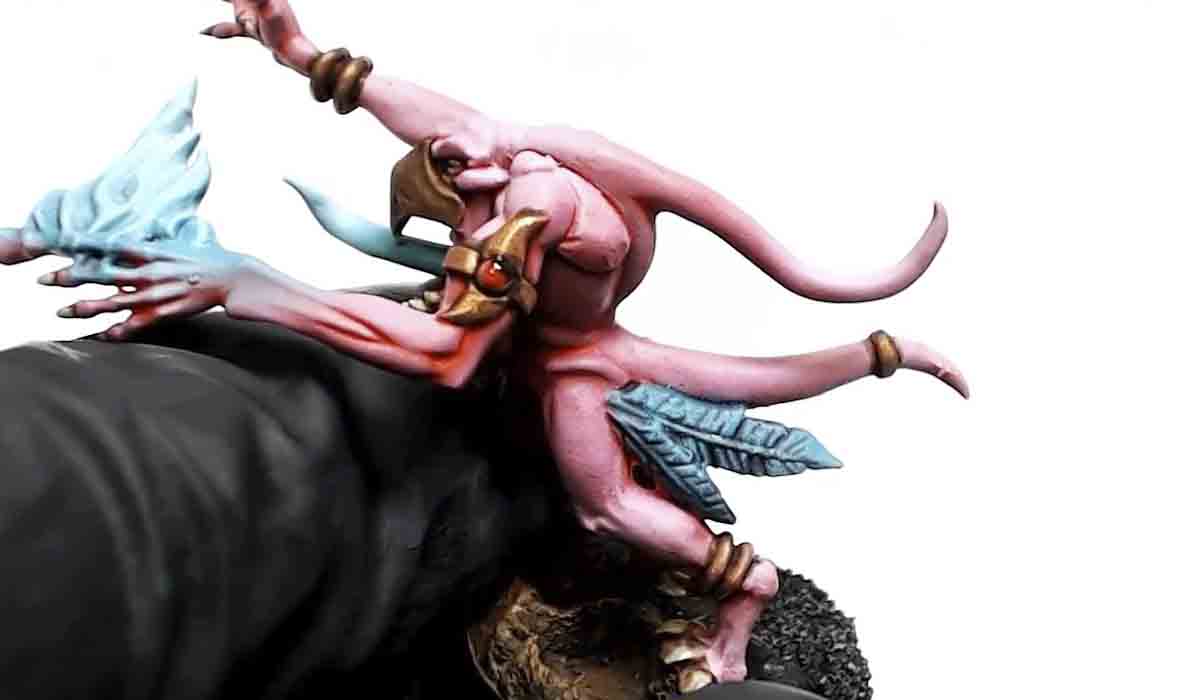 Experiment 3: I added acrylic gloss coat as a medium, and I paint a bit of white dot. It kind of goes against the spirit of it, but I like the way the effect looks nonetheless. I also added onto the lens of the space marine and I think it works really well there too.
Pro-Tip: You have a few second window to adjust the paint before it stays the way it is.
Experiment 4: I went in and painted up the lights and the buttons on this imperial bunker. Normally this would have been dead to me but now I have a reason to go back and paint these because it's quick and easy.