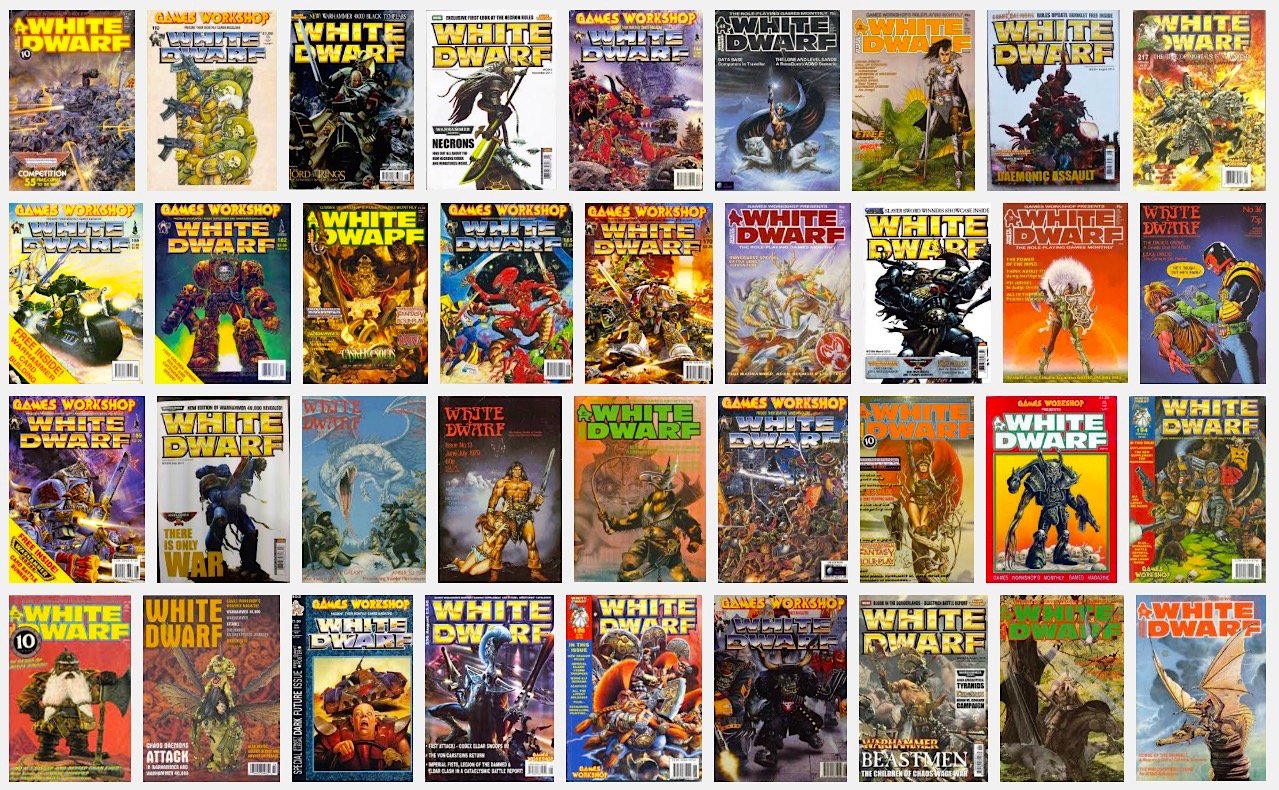 Get ready for next month's grand return of Monthly White Dwarf. Here's the latest on what's inside the covers:
Here's the latest from Miniwars.eu. Emphasis added in red text.
via miniwars.eu 7-27-2016
The first four numbers of the new White Dwarf miniature come with a gift. The first mini will come with the September, and will be worth around 20 €. The price of the magazine is 8 € .
It is almost as thick as the General Manual Age of Sigmar. Including the magazine in its 156 pages :
Reports of extensive battle.
Painting guides and reports of 'Eavy Metal.
How Citadel miniatures are made. Possibly the first report of this kind will focus on Nagash.
Articles and background to campaigns or thematic headings.
More warscrolls.

No advertising or commercial developments:

these will be announced weekly through social networks.

The first issue of the new White Dwarf ships on September 2nd. Here is the official description from GW of the re-formatted monthly magazine:
From September, White Dwarf will be back as a glossy 156-page, A4 magazine with all the news, features and pictorials you know and love – and a whole chunk of new stuff you never imagined. News! Golden Demon! Battle Reports! Painting Masterclasses! Designers Notes! Exclusive games and rulesets! And of course, gorgeous photographs of the best fantasy miniatures in the world.

The first issue is out on Friday 2nd September and comes with our most amazing cover mount ever – a special gift to you to celebrate the glorious return of monthly White Dwarf.

Subscribe before 14 August and get an exclusive pre-launch price – and subscribers get their copies mailed early.

RRP of a single issue of White Dwarf is £5.99, €8, 60dkk, 65nok, 70sek, 30zł, US$9, CA$12, AU$15, NZ$18, JP¥1400

Please note, product image is for illustrative purposes only. Not actual cover of September 2016 issue.